The Flooring Extension is a powerful design tool intended for quickly creating floor surfaces based on custom shapes, or outlining floor surfaces on top of a CAD or PDF drawing.
In an easy fashion, it also provides print views of both texture and schematic tile representations in the same print view, as well as 3D renderings of floors.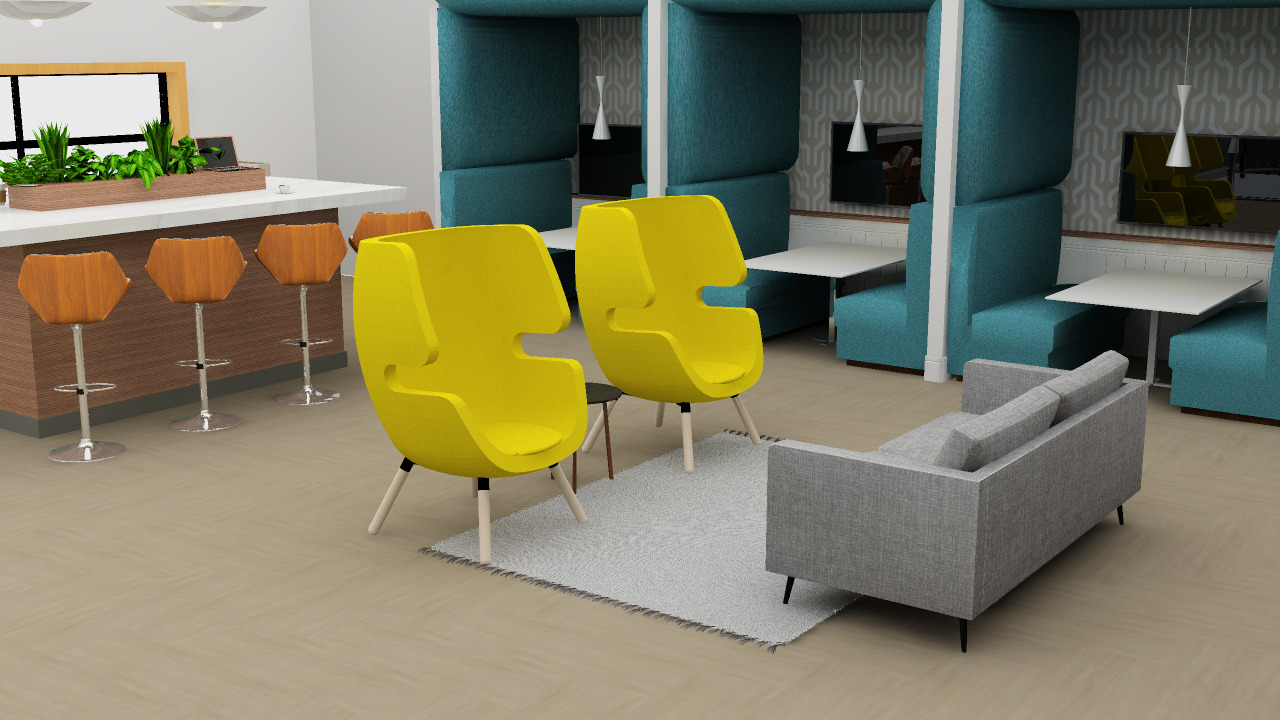 The Flooring Extension includes the following features:
supports creation of user defined patterns as well as flooring manufacturer standard patterns/installation methods used


comes with powerful tools to apply and manipulate tiles on large flooring surfaces


provides support for customized legends listing content of surfaces or drawings


supports multiple manufacturer products in the same CET edition


allows designers to collect selected products in a Palette for quick and easy access


offers a search functionality within imported products


supports customizable, schematic representations of products for installation view purposes
Use the side links to learn more about the Flooring Extension!
Currently, only tiles 50x50 cm (approx. 19.6'') or larger are supported, and there is a recommended limitation of 10.000 tiles in a single floor surface. Also please note that the Flooring Extension is in a BETA stage to begin with.
Suggested workflow
Even though you can indeed start your flooring project from scratch, it is probably more likely that you import and draw on top of a CAD or PDF drawing.


Being on the Flooring Extension tab in CET will activate two new View Modes, Flooring and Install, which give you full control when designing, editing and installing floors.


Before you begin designing your Flooring project, start by choosing some carpet tiles and add them to the Palette. Review the palette to verify what you have there is sufficient. Otherwise, keep creating patterns or stamps as necessary.


For easy access and a smoother workflow, the green properties box provides a fast and effective way of changing installation patterns and tiles as you work on your Flooring project.


In this BETA stage, it is important that you finish defining your flooring surfaces completely before adding any products to them as all products will be removed from a flooring surface when it is modified. Such modifications include stretching, moving a side, slicing, or moving the origin point.