Fifty shades of gray in your flooring project? Fret not, it's easy to set schematic colors for your products, to make them easier to tell apart.
For each product in your Palette, you can click the little square in the lower left corner to access a Color change dialog. Drag the three sliders up or down to set the color you want to use.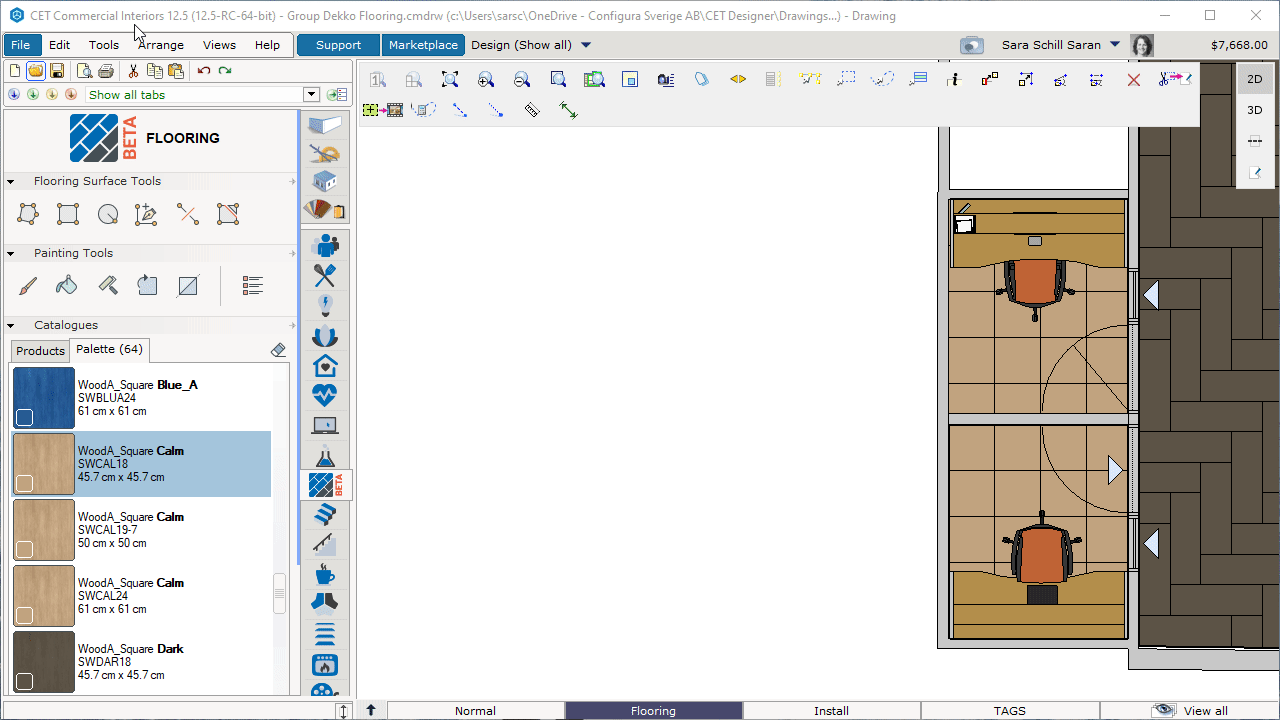 Schematic product colors are displayed in the 2D View* and the Product Legend.
*Just make sure to right-click on the Flooring or Install view mode button at the bottom of your CET window and deselect the "Show tile textures in 2D-view" option for the schematic color to show.