Having drawn a flooring surface, selecting it will open up for modifications such as stretching, rotating, etc., all similar to the Custom Shapes.
Applying an installation pattern to a flooring surface is done from the surface's Quick Properties box:
Installation pattern – expand the dropdown menu to pick an installation pattern for the selected surface. Some patterns come with the Flooring Extensions, while others could be Manufacturer specific or user-defined.
There is a recommended limitation of 100.000 tiles on a single floor surface.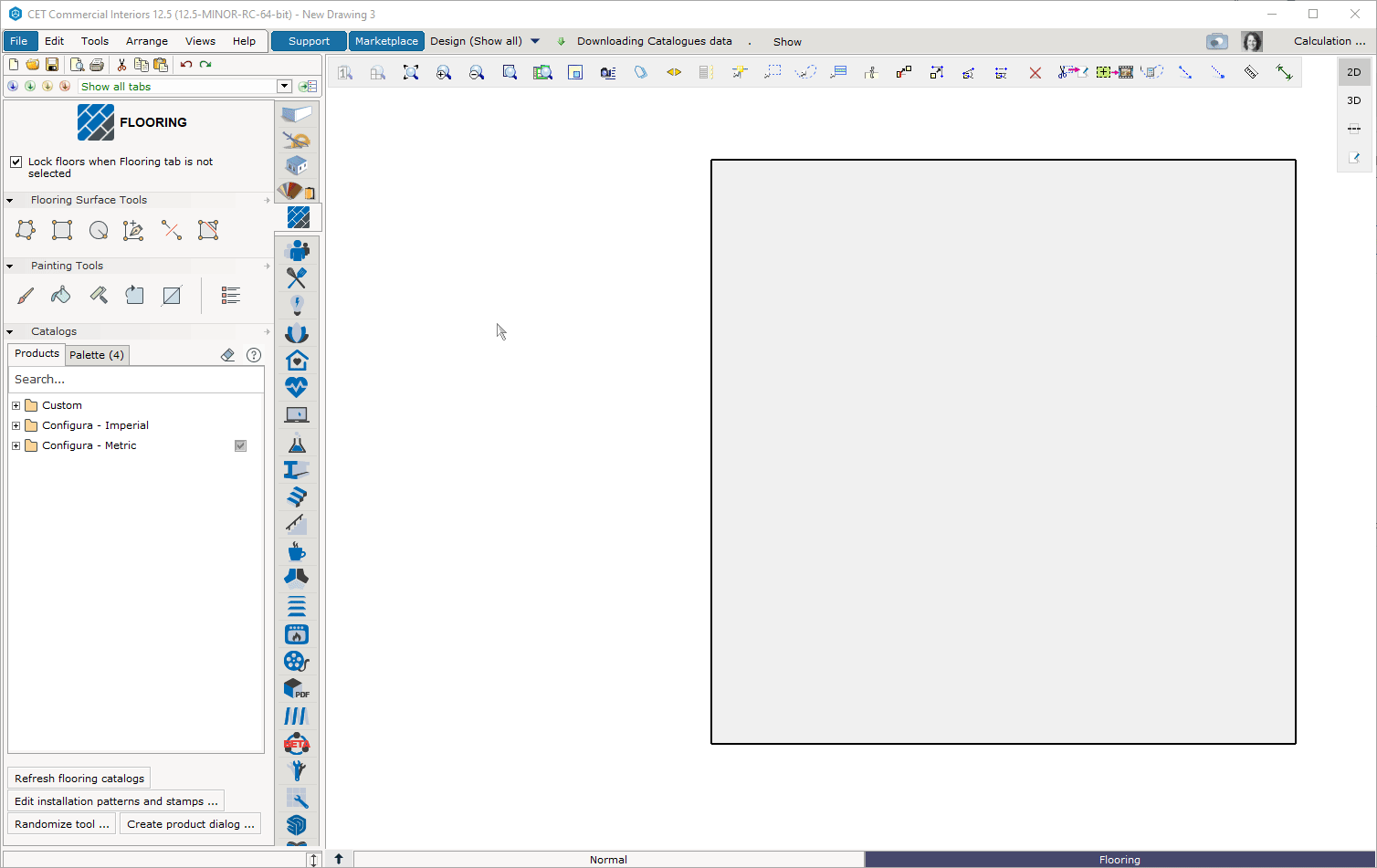 Flooring surface not showing the installation pattern you chose? Switch over to the Flooring view mode and you'll be able to see installation patterns and products.