On the Columns tab of the Calculation View Settings, you can control which columns should be visible in an article view and in what order: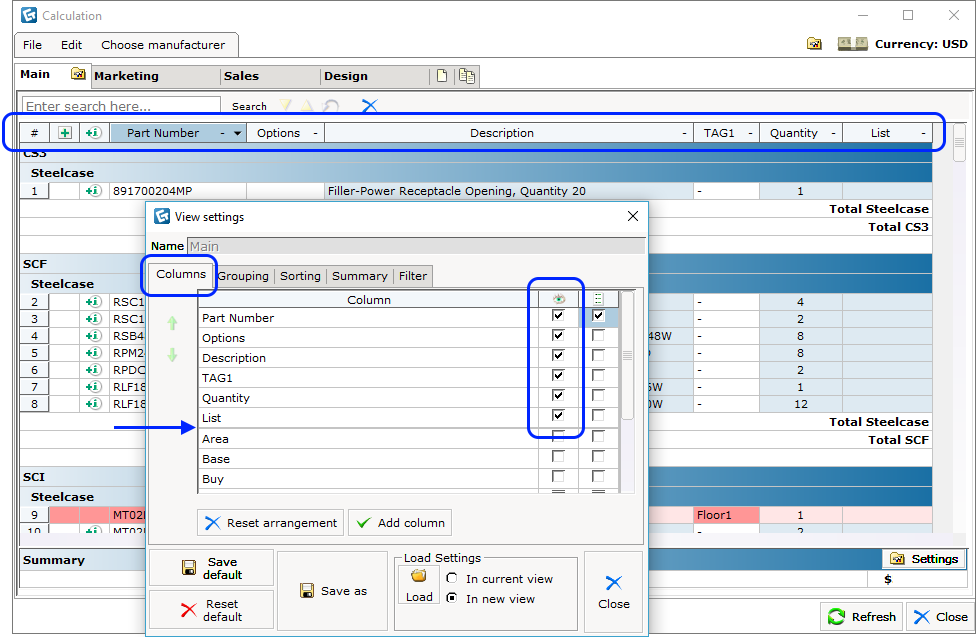 Turn columns on/off
To select which columns should be visible in an article view, follow these steps:
Open the View settings dialog by clicking the folder icon on the tab representing the article view you wish to edit and go to the Columns tab.




In the Columns tab, there are two columns of check boxes that affect behavior in the Article View:





Visible - Show/hide columns in an article view.
Split by - Some columns can be combined even if they have different values. Read more about this in the article Splitting by Columns in an Article View.

In the Visible column, select the checkboxes for the columns you want to be shown in the article view. All columns above the gray line will be displayed, as in the image at the top of this article. Column names below the grey line are in alphabetical order to easily find them if you want to turn one on.
Select a column name and click the green arrows on the left to move a column up or down. The corresponding column will move to the left or right in the article view.
On the Columns tab, you can also do the following: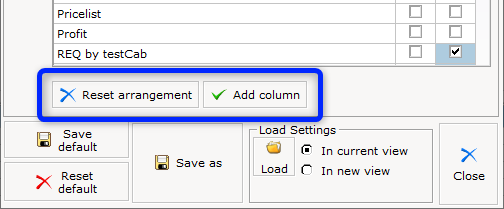 Reset the arrangement - Revert to the default list of columns based on the default you have set. All columns that are visible by default will be visible again.
Add a column - Create a custom column.
Move Left or Right
You can change the order of the columns by selecting the column name and selecting the Move left or Move right button on the right of the View Settings dialog, or by right-clicking on the column header in the article view and select Move left or Move right: