To add tiling to a wall, you must first draw walls. (You can place tiles without a wall but they will not work in the intended way.)
Once the walls are in place, follow these steps:
In the

Wall Drawing

tab and select the

Tiles

tool from the Accessories section:




Move the cursor towards the wall in the 3D view of the drawing area. The tiles tool snaps to existing walls.
Click to place the start point.
Move the cursor along the wall in the desired direction.
Use the properties box to input a precise measurement, or just move your cursor to set the width of the tiles.




Click a second time to set the width, and again for the height.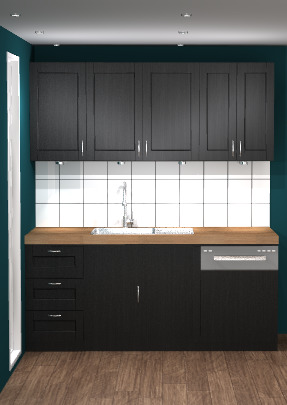 Changing tile height and width
After you have placed the tile, you can still change its width, height, and other properties by selecting the tiles and adjusting settings in the properties box that appears.
You can also stretch the component manually after placement by clicking and dragging the yellow snap points.
Changing tile finish
Use the Material Explorer to change the tile finish.
Below are some examples of how different the tiling can look by changing the texture: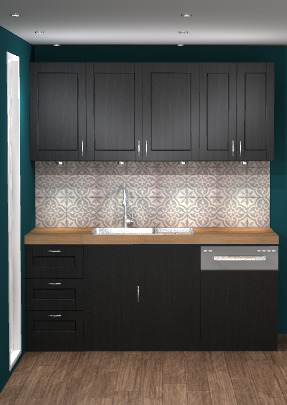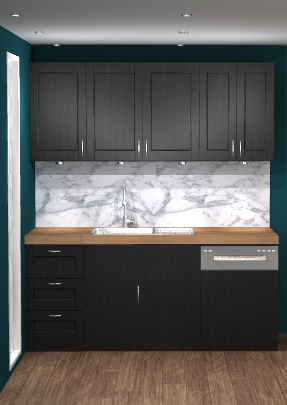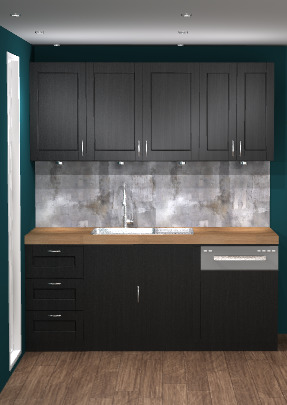 To add a smooth back splash or other contrasting surface without the tiling affect, use the Thin straight wall or Wall tool and place a new wall in front of the main wall.