You can choose to make walls fully or semi-transparent in the 3D view, either before or after drawing them. This feature can be useful when you have drawn a room with four walls but want to see the objects inside, as in this example: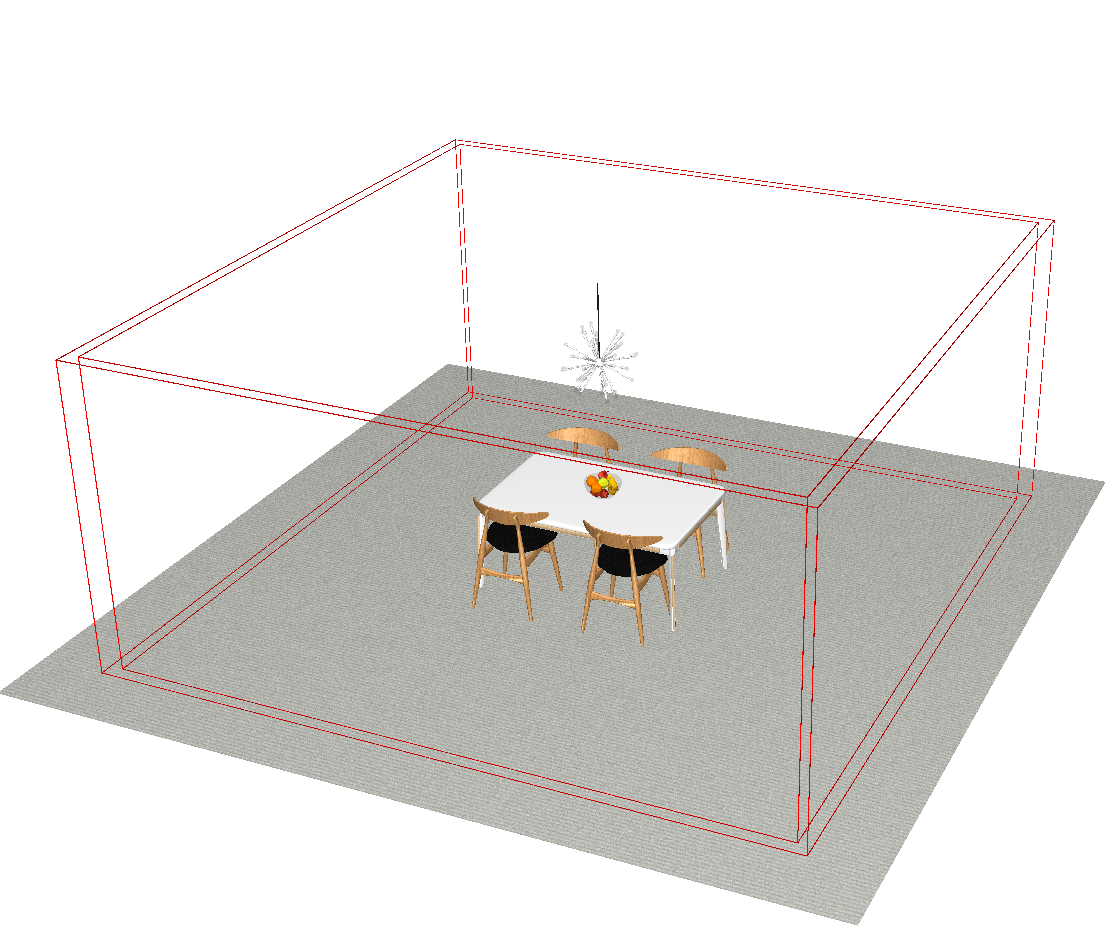 To make all walls fully transparent, either before or after inserting them, select the Transparent option from the Appearance menu in the Wall Drawing tab. Click the color indicator next to the drop-down to set the color of the wall outline: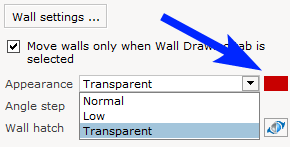 Setting custom wall opacity
After inserting walls, you can set different levels of transparency on individual walls. To do so, follow these steps:
Select the wall that you wish to change. A properties box opens.

Expand the

Opacity type drop-down:
Default:

F

ollows the settings from Appearance on the Wall Drawing tab.
Transparent:

T

he selected wall is fully transparent.
Solid:

T

he selected wall is solid.
Custom opacity:

Use the s

lider to manually adjust the opacity of the selected wall from fully transparent to solid. You can either click and move the slider, or enter a value to the right of the slider. Sliding this all the way down enables creating completely invisible walls in the 3D view.


To make a wall invisible just for a rendering, use the Freeze command to temporarily hide it.
Note that this option overrides the Appearance option set in the Wall Drawing component tab. Walls that are manually changed will not change if the Appearance option is changed.