---
Setting up the camera in a 3D view can be quite annoying due to having so many ways it can be moved and adjusted in 3D.
But what if we can just set the camera in 2D, and review the 3D footage?
Accessing the 2D Camera Setup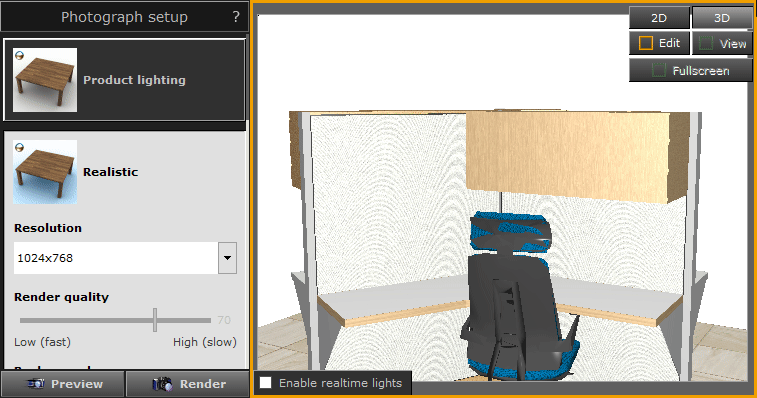 In the top right area of the view in Photo Lab, you should see 2 buttons labelled as 2D, and 3D, these are to select and indicate which view you are using. Click on 2D.
You should now see a set of different features under Photograph setup on the left.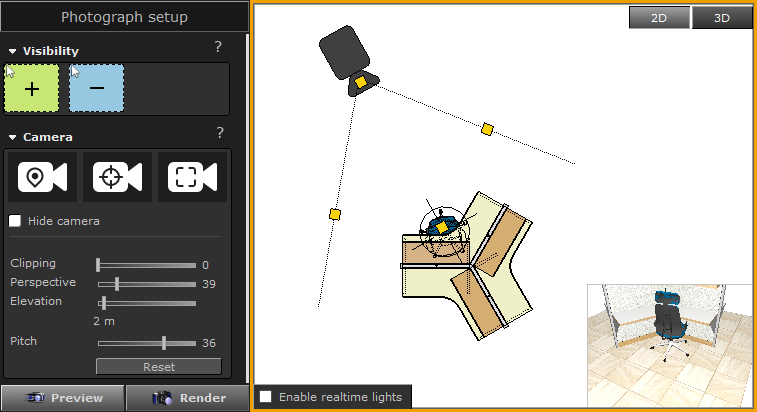 When you are in the 2D Camera Setup, the view is now showing the 2D view, with a small 3D preview at the bottom right.
There is also 1 camera in the 2D view, showing it's position, field of view, and the target of the image.
Easy Locate Buttons
At the top of the Camera section, there are 3 very large, eye-catching buttons:
Locate camera:


Immediately shows the camera to be in the middle of the 2D view, and selects it.

Locate target:


Locates and show the target of the camera to be in the 2D view's center, and selects the camera.
Locate camera and target:
Finds the average center of the camera and target, then places it in the middle of the 2D view while selecting the camera.
Hide Camera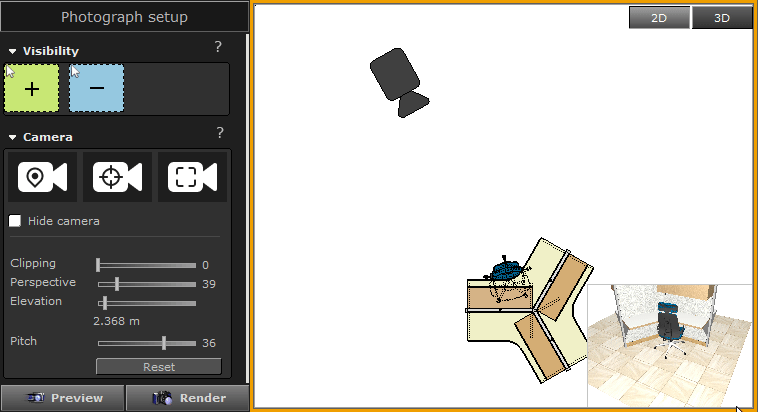 The Hide Camera tick box hides the camera in 2D when enabled.
Hiding the camera also means the camera is unable to be selected.
Camera Adjustments
Rotating around the target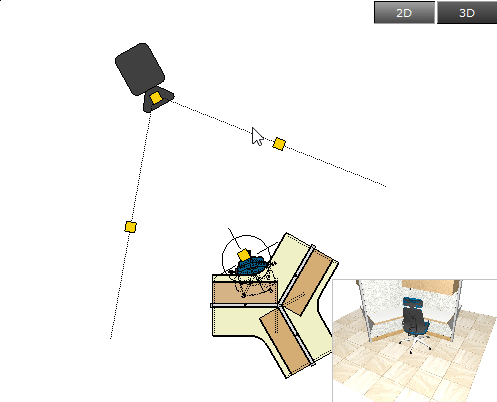 By pressing the left mouse button and hold it on the camera, you can drag the mouse around to move the camera around the target.
Rotating the camera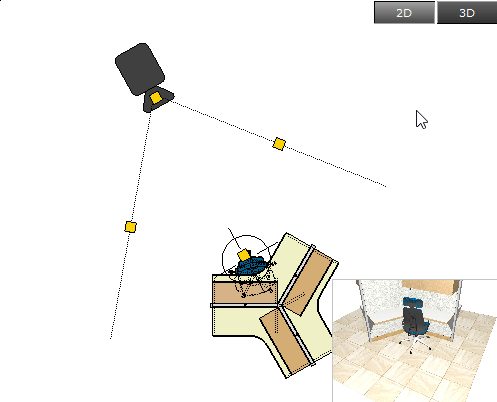 Pressing the left mouse button on the target, hold it, and dragging the mouse will move the camera as if moving your head around your neck.
Perspective or Field of View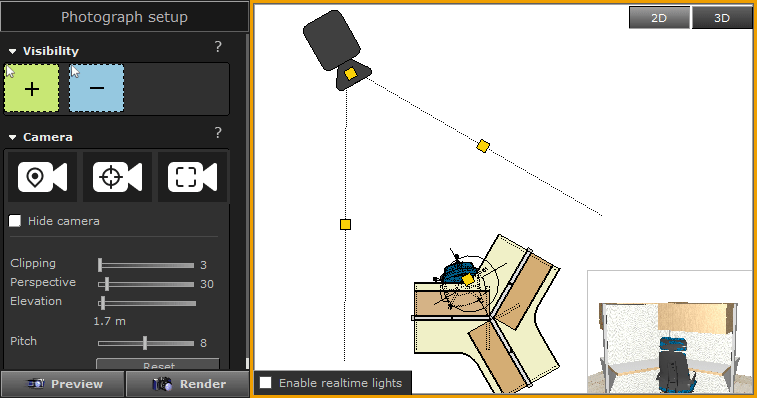 Press and holding the left mouse button on either 2 field lines increases and decreases the Field of View.
You can also adjust it by moving the Perspective slider to the left, or clicking on the number to input a specific value.
Clipping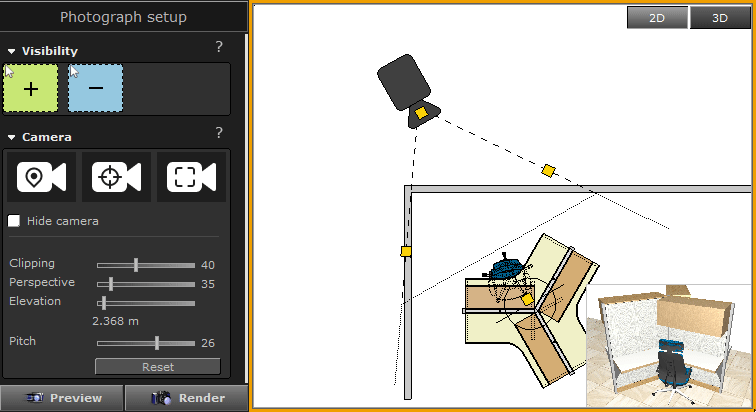 Clipping is basically cutting off parts of what's in front of the camera to show what's behind.
This is especially useful when the target object has something blocking it, like a wall.
Adjust this by moving the Clipping slider or inputting a specific value by clicking the number.
Elevation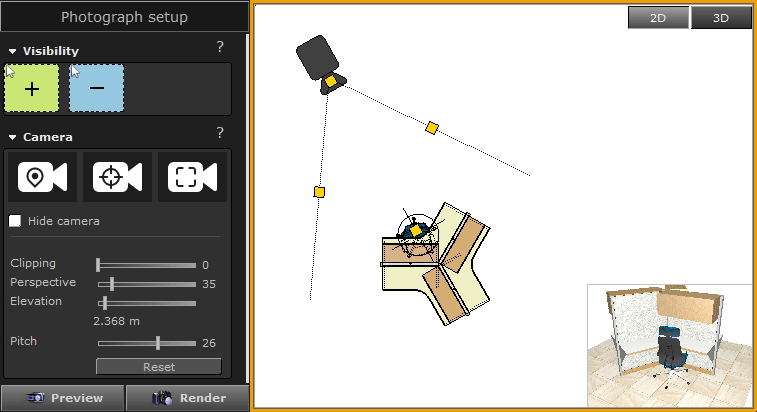 You can adjust the height of the camera by adjusting the Elevation slider, you can also input a specific value by clicking the number.
Pitch
Adjusting the pitch of the camera is almost like moving your head up or down.
You can adjust this by adjusting the Pitch slider or clicking the number to input a specific value.