To access your License Administration page, expand the Licenses option from the MyConfigura menu and select Licenses:

This brings up your License Administration page: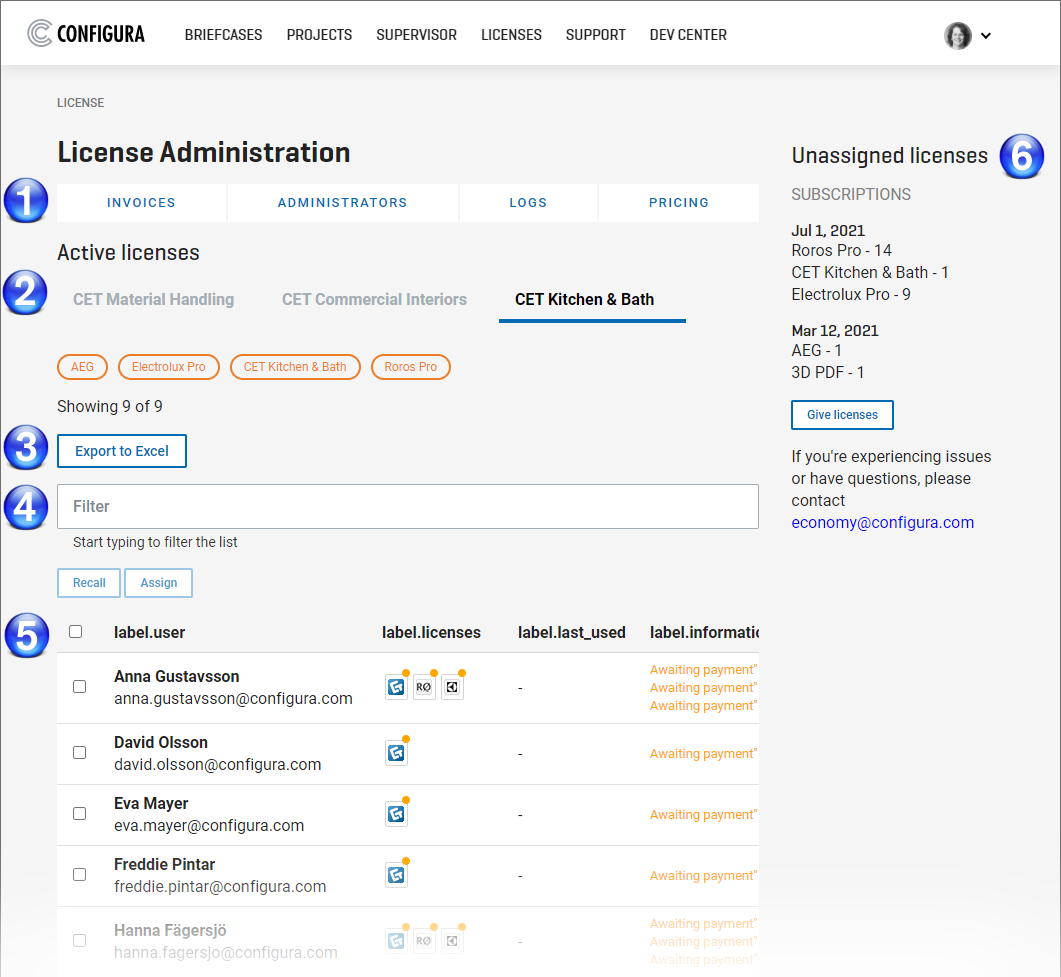 The following elements are highlighted in the user interface:
License Administration toolbar
Use these options to navigate to the pages for Invoices, Administrators, Logs and Pricing, respectively:

 Active licenses
Effective May 17, 2021, CET is transitioning into three different Industry Products: CET Material Handling, CET Commercial Interiors and CET Kitchen & Bath.
Starting February 8, 2021, new license administrators could have multiple Industry Products on their License Administration page, whereas existing license administrators will only have the regular CET up until May 17.
If you have multiple Industry Products  select the one that you want to view the licenses for:

There are buttons here to quickly filter the licenses list on Extensions. Selected buttons turn orange:

Having selected one or more buttons pops an Inverse filter toggle button below. Activating the toggle will inverse the filter, i.e. the user list will only show users that do not have the selected Extension.
 Export to Excel
Clicking the Export to Excel button exports all users and user information for the selected CET Industry Product to an Excel spreadsheet:

 Filter
To find a certain user, start typing the name in the Filter field and the user list will update instantly:

User list
All users with an active license are listed at the bottom of the page: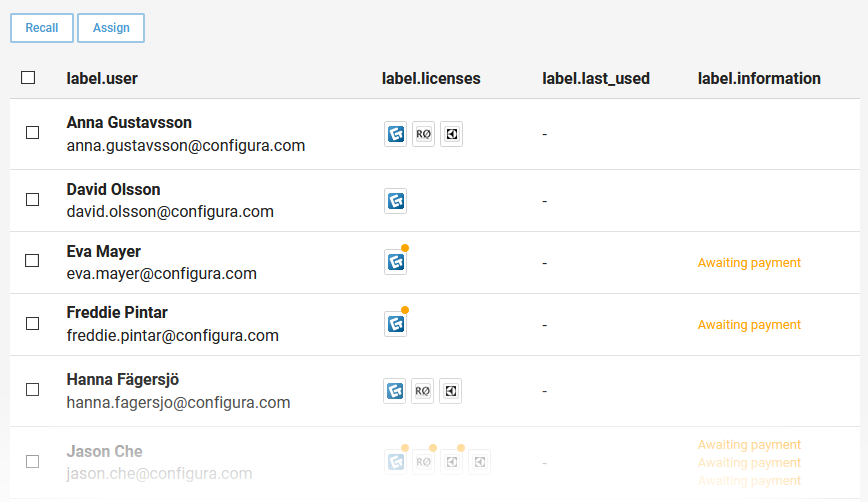 The checkboxes to the left lets you select one or more users. In the header row, there is also a checkbox for selecting all users.
Having made a selection, you can manage licenses by clicking the Recall or Assign buttons above the user list, that will take you to the Recall vs. Give licenses pages, respectively.
The Licenses column shows which Extension licenses the user holds. Clicking a logo displays information about when the license expires: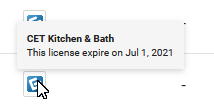 The Last used column shows the date when the user last used their license, whereas the Information column shows additional information.
 Unassigned licenses
This section shows which licenses you have that are currently not assigned to users: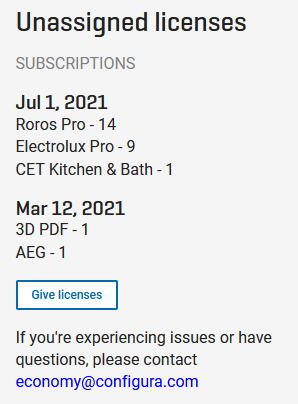 To assign any of these licenses, click the Give licenses button.