To review your invoices, either click the Invoices option from the Licenses menu:

or click the Invoices on the toolbar on the License Administration page:

This will bring up the Invoices page: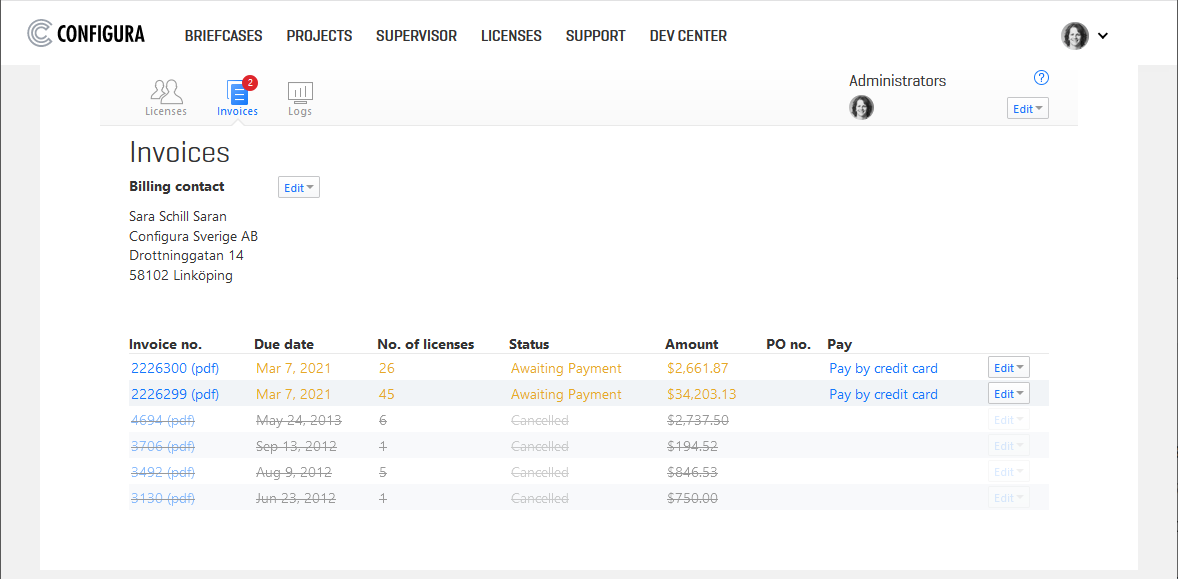 To pay an invoice with bank transfer, click the invoice number in the overview to open it as a PDF file with all the payment details in it.
Or, use the Pay by credit card link for immediate payment with a credit card.
Please note that the limit for credit card payments is USD 15,000.