To recall licenses, select the user in the list on the License Administration page and click the Recall button above: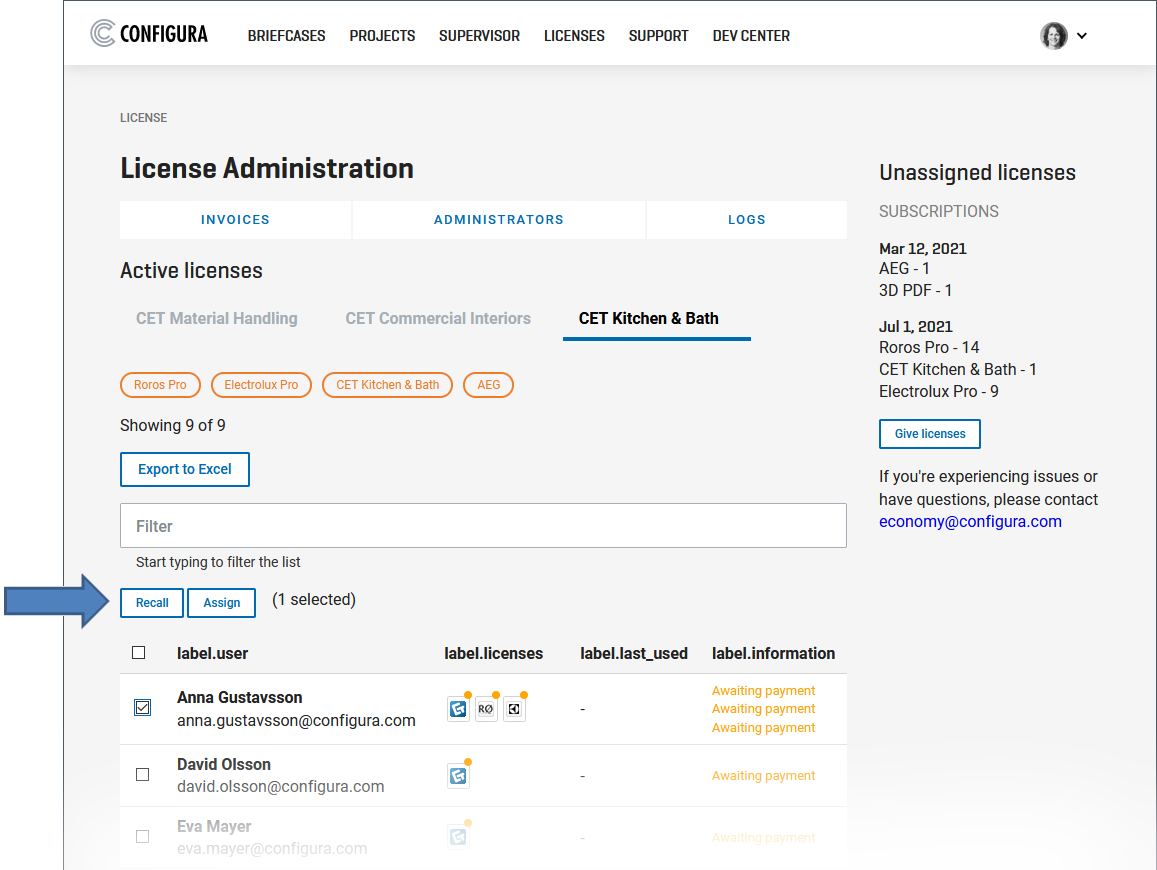 The Recall licenses page is displayed: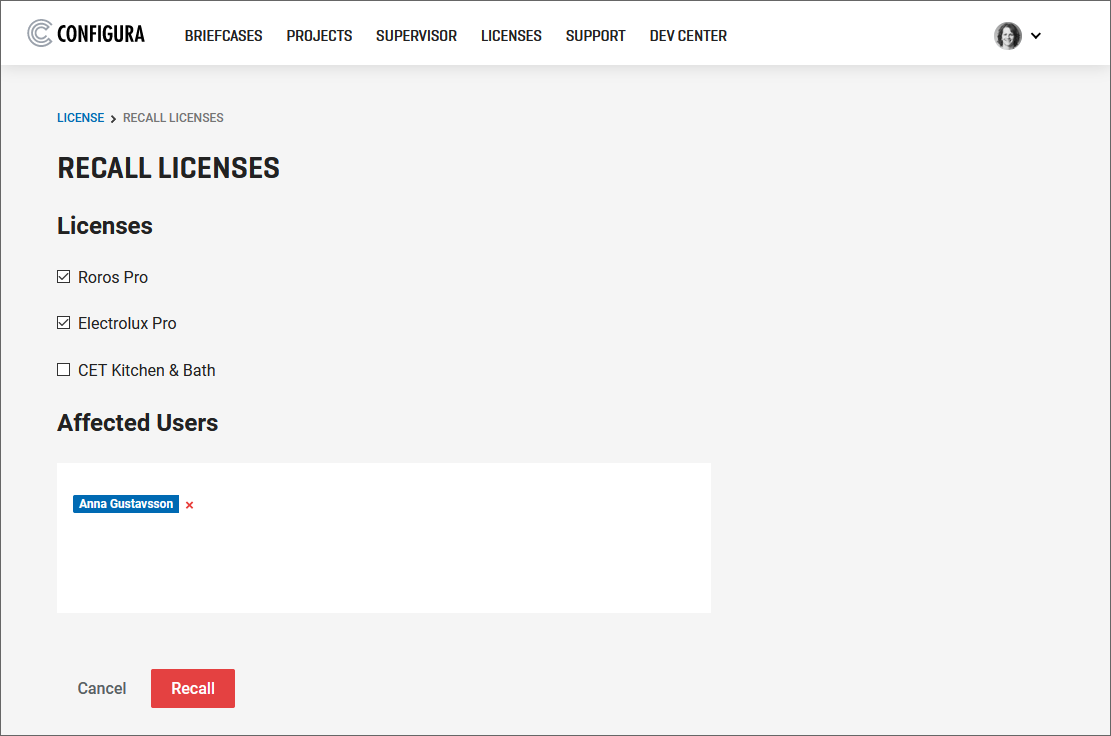 To recall licenses, follow these steps:
Under Licenses, check the boxes to select one or more licenses that you want to recall.
Under Affected users, verify that the user you selected is correct. Users can be removed with the red X.
Click the Recall button.
The selected licenses are immediately recalled and transferred to your unassigned licenses.
Recalling a CET license will also recall all licenses compatible with that Industry Product as they cannot function without it.