In this tutorial we will explain what a layer is and how you can edit layers in Model Lab.
A layer is a way to group a set of nodes/parts. So why do we want a group? Well, it simplifies operations such as applying materials in CET. Instead of having to set materials on each little part of a product, you can set a material to a specific layer and thereby changing the material for all the parts in that layer. In this tutorial you will learn how to work with layers.
Open Model Lab and import the model from tutorial 1. Also available here: chair
Expand the Overview controller.
Click the Layer button to view all the layers in the model. As you can see, there are many layers in this model, and they have rather strange names: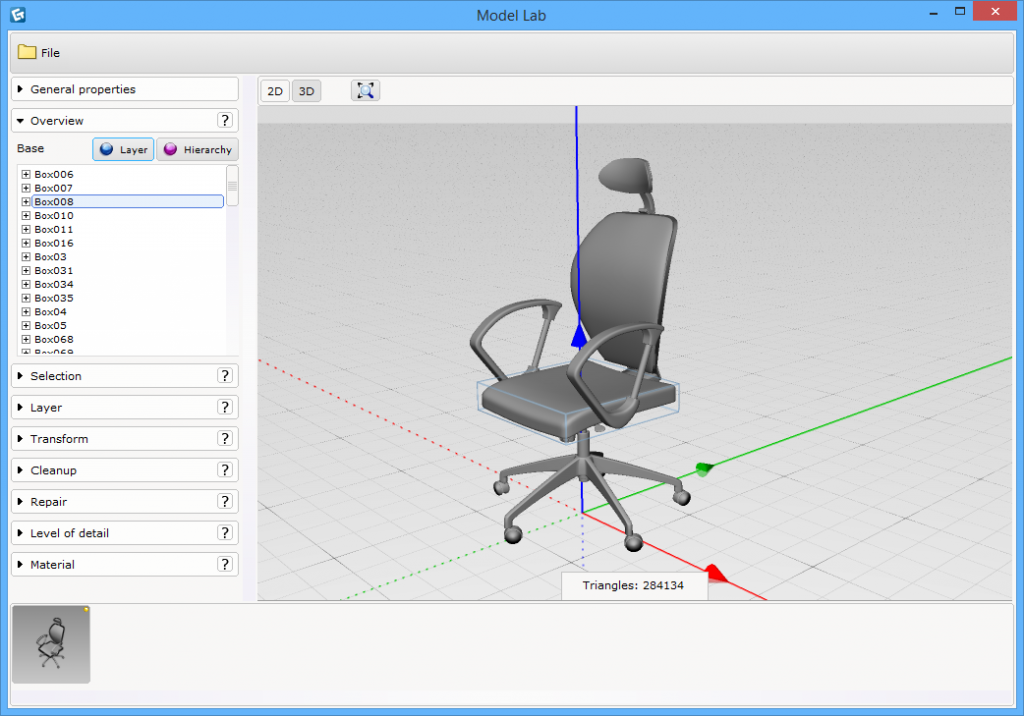 Next we will change the layer names to something that makes more sense.
Expand the Layer controller.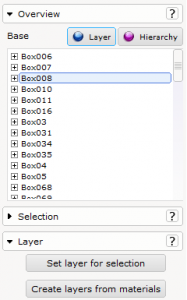 Select a layer by clicking on it in the Overview. This will select all nodes in that layer. The selection is also shown in the 3D-view.
Click Set layer for selection, input a layer name and press return to change the layer for the selected nodes.
Select mutliple nodes by holding Ctrl down when clicking on a layer in the overview. You can also hold Ctrl down to select multiple nodes in the 3D-view.
Again, click Set layer for selection to change the layer of the selected nodes.
Next we will look at Create layers from materials. If you have many layers in your model, it is usually more effective to use Create layers from materials to reduce the number of layers.
Click Create layers from selection and notice how all layers are collapsed into a single layer, with a default name. Since there is only one unique material in the model you have loaded, you will only get a single layer. The layer names created by this operation can then be edited by using Set layer for selection.
When the model is missing materials like this one, you are better off setting some default material before using Create layers from materials. Applying materials are beyond the scope of this tutorial but here is an image to show you the principle: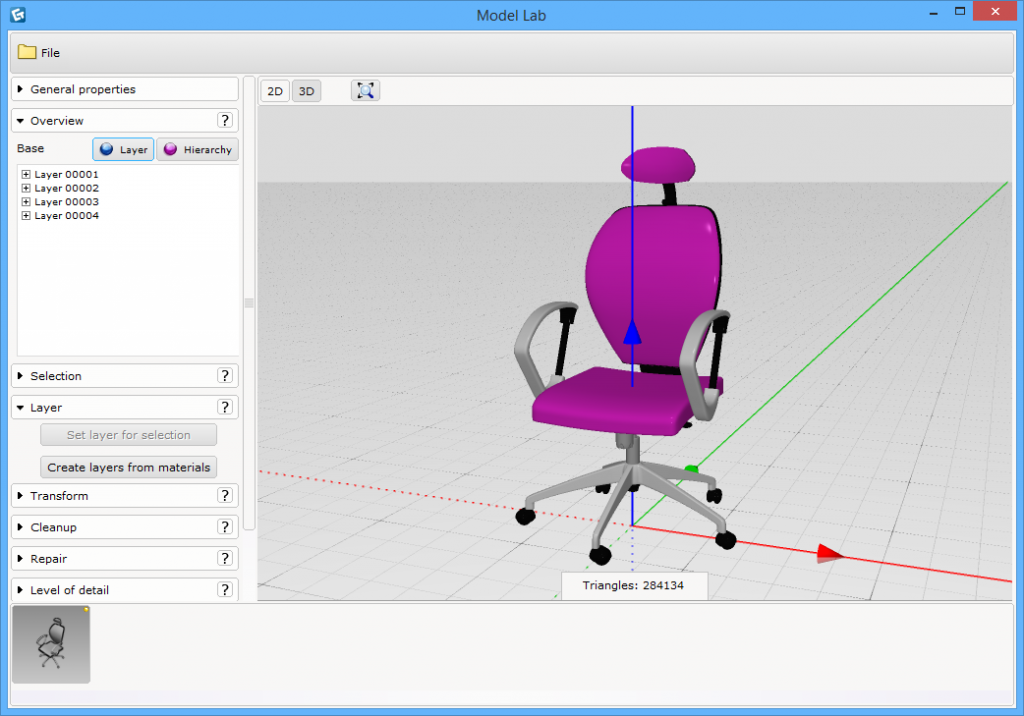 That's it! Now you should know:

What a layer is and why we need them.
How to change the layer names of specific nodes.