In this tutorial we will explain how you can open a model in Model Lab. We will also introduce the Overview and Selection controllers.
Download the following model file: chair
Open chair.cm3D by using File->Open

Hint: You can also open a file by dragging and dropping the file into Model Lab.

Now you should be able to see the model in Model Lab: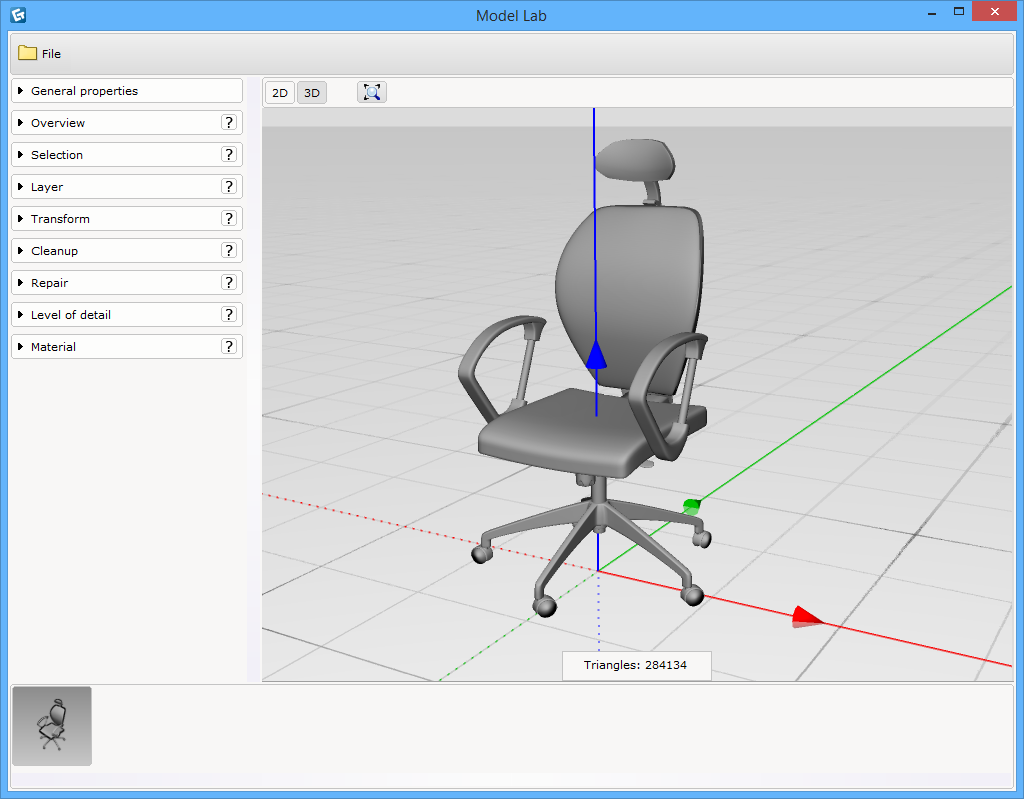 Click and hold the right mouse button in the 3D-view, then – while holding the button down – move the mouse to rotate the camera around the model.
Expand the Overview controller by clicking on it. You can minimize it by clicking on the header again. In the Overview, you get at better understanding about the topology of the model. You can choose to view the nodes by using the Layer overview or the Hierarchy overview.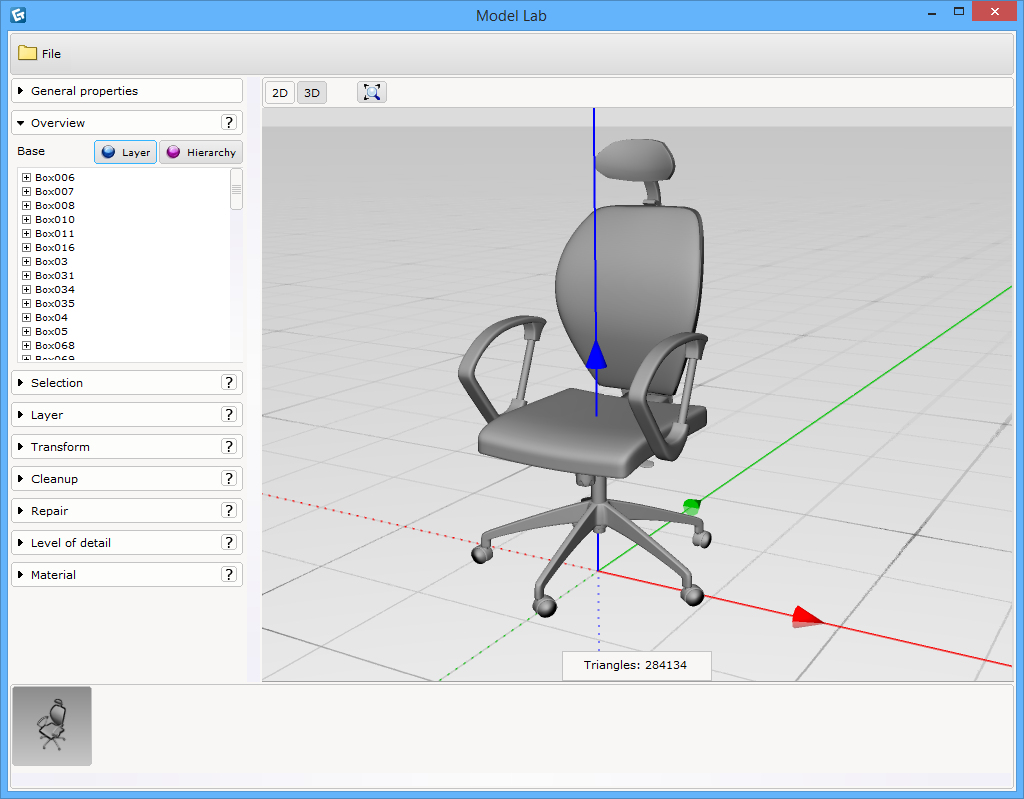 Click the Hierarchy button.
Click on a specific part of the model, also known as node, to select it. Once selected, you should see an orange frame around the selected node. Notice that the node is both marked in the 3D-view and in the Overview.
You can use Ctrl + A to select all nodes in the model, and Ctrl + D to deselect all nodes.
Click on the button labeled Layer to view the layers of the mode.
Select a layer by clicking on it in the Layer overview. Notice that all nodes that belong to the layer is selected in the 3D-view.
Expand the Selection controller.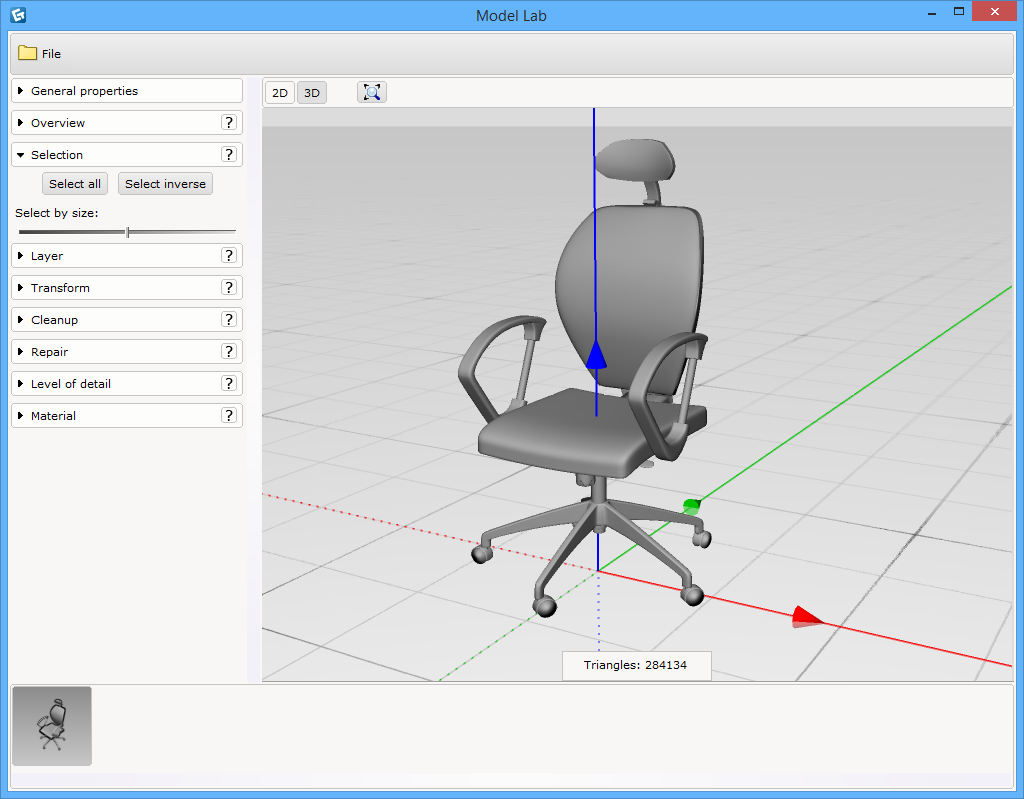 Click Select All to select all the nodes in the model.
Click Select inverse to select everything that is not selected.
Use the slider under Select by size to select the nodes by their size. Drag the slider further to the right to select more nodes. This can be useful to select and then remove small nodes of a model that do not contribute much to the appearance.

That's it! Now you should know:

How to import a model.

Simple navigation in Model Lab.

How to select different nodes, both in the 3D-view, in the Overview and from the Selection controller.