Use Grouping in Calculation View Settings to keep lines organized as needed. Each group will have its own blue header in the Article View.
To create groups in your Article Views, go to the View Settings by clicking the folder icon on the tab in the Calculation:

Open the Grouping tab in View Settings and check the boxes for the properties by which you'd like to group your articles. You can group by multiple properties which will create sub-sections with additional blue headers.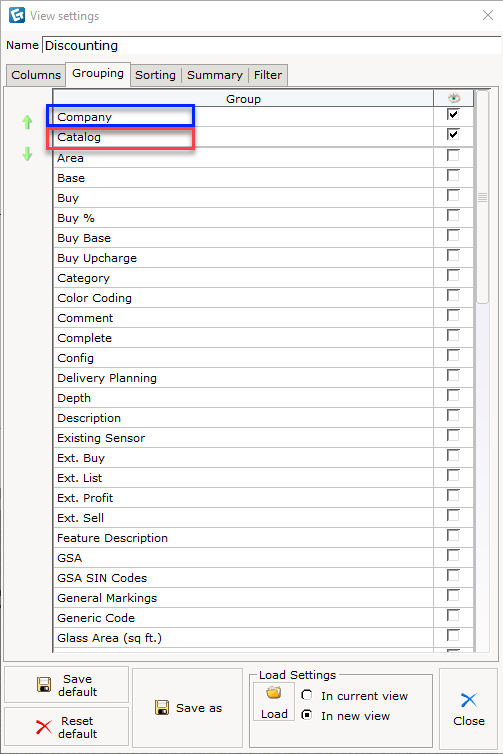 Subtotals will be calculated for each group and sub-group.
Create groups using
Part Tagging
to get department subtotals.