The Cascade setting determines the updating behavior in the Catalogue Creator.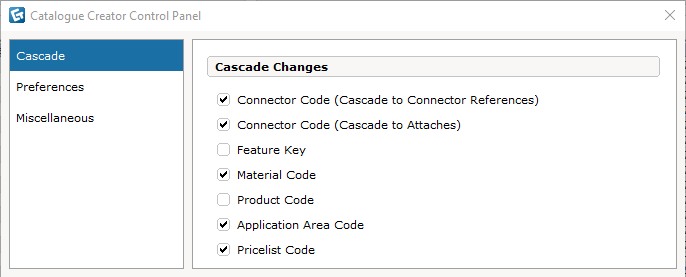 If you have the following being referenced in Catalogue Creator, you can decide whether to update the following when the code is changed by enabling/disabling the Cascade Changes options. The cascade options are all checked by default. If you uncheck the option, the referenced code will not be updated when the item they refer to has its code changed. This option is especially useful when you wish to exchange a code without updating the referenced item.
Connector (refer by a product)
Feature (refer by a product, option)
Material (refer by a product, feature, option)
Product (refer by the table of content)
Application Area (refer by a product, material, feature, option)
Pricelist (refer by a product)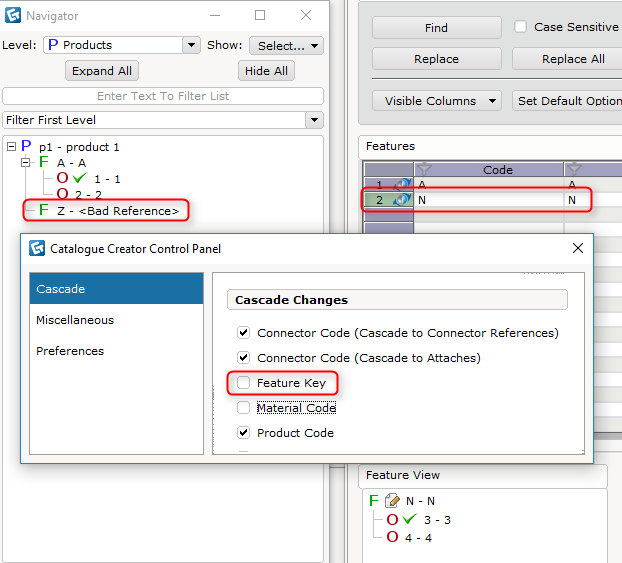 When feature key/code is set to not cascade when it's changed (Use with caution).