You may have received an email from your license administrator containing a link to a registration form for setting up your MyConfigura account. If this is the case, click to follow the link and fill out all the requested information.
If you didn't receive an email, you can still set up your MyConfigura account by clicking the Sign Up link on my.configura.com, or by clicking the Create new account in the CET login window.
This article walks you through the following steps:
1. Creating a MyConfigura ID and verifying your email address
Enter the email address you want to use as your MyConfigura ID. This will be your user name when logging into CET or MyConfigura.
Make sure to use your corporate email address as your MyConfigura ID. This address is tied to your licenses, so entering a personal email address (such as @gmail.com, @hotmail.com, or similar) will prevent you from using the CET software and its Extensions.

On the following page, fill out all the required fields (indicated with a red star). Your password needs to be at least 8 characters in length. At the bottom of the page, you must accept our terms and conditions before clicking the Create MyConfigura ID button.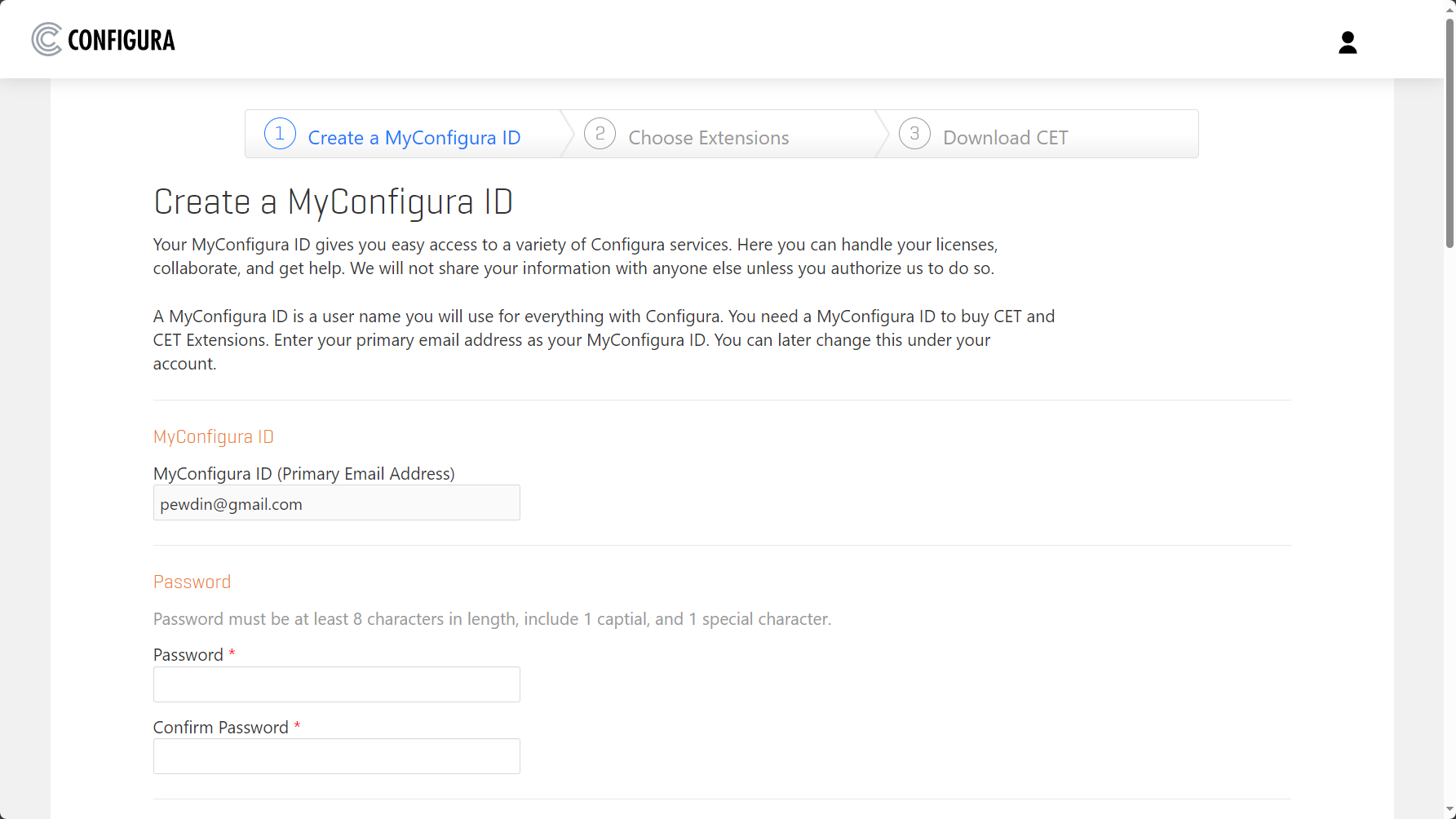 Verifying your email address
After clicking the Create MyConfigura ID button, check your inbox for a verification email, and follow the Activate your account link. Look in your junk mail if you do not see the email in your inbox.
2. Choosing Extensions
As the next step, choose the Extensions you wish to install. You'll find that both Manufacturer's Extensions and utility Extensions are available on the same web page. Click to learn more or to install Extensions. You can deselect an Extension by clicking it again.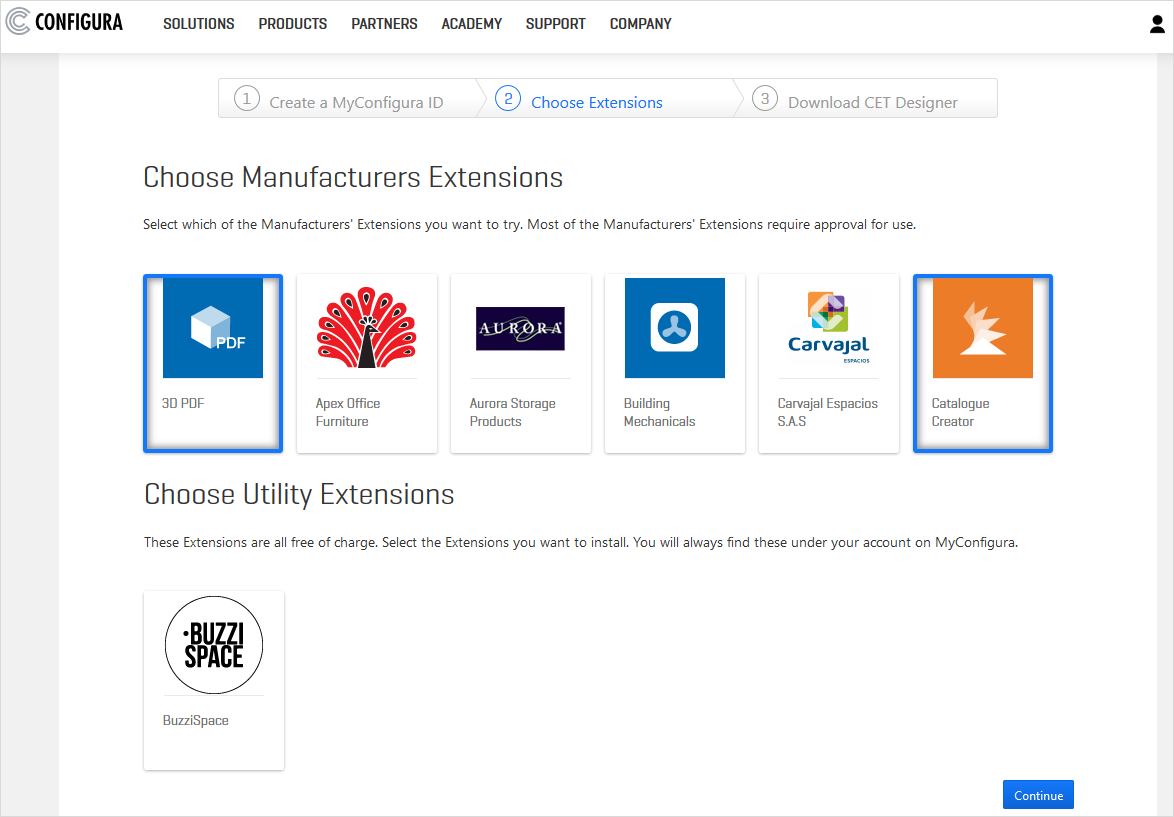 3. Downloading CET
As a final step you can download CET. If you already have it installed on your computer, you can choose to start it.

4. Logging into CET
When you first start using CET, you will be prompted to log in with your MyConfigura ID and password. If you haven't created an account, you will be prompted to do so.
Check "Keep me logged in" to skip this step when you open CET again.