On MyConfigura, you can find information about your licenses and installed Extensions.
Just go to My Account and select CET Licenses and Extensions down on the right. This opens the Marketplace where you will see an overview of your licenses. You'll also be able to browse or search for other Extensions to buy or download free of charge.
More information about installing and uninstalling Extensions can be found here.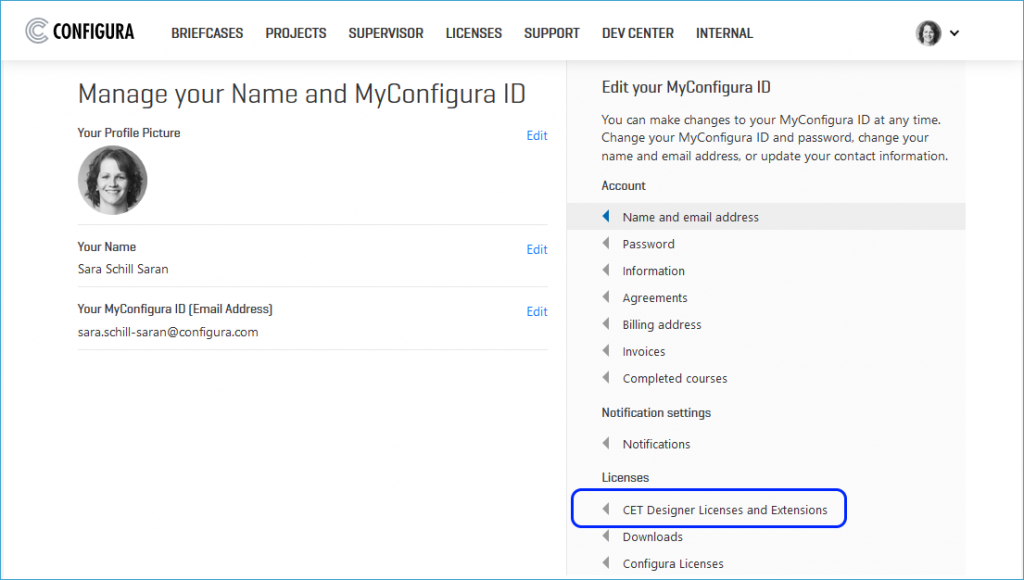 Updating CET and Extensions
CET will automatically search for and download updates to the main program or your installed Extensions. When you are ready to move up to the new version, just click the Restart With Updates button in the yellow bar.
Downloading updates:


Installing updates:


Restart with updates:


You can always do a manual search for updates, too. To do so, go to the Help menu and click Check for updates.