Briefcases are closed groups where members can keep conversations, gather and share information, collect materials, and backup their work.
Briefcase invites will be sent to your email with a link to accept the invitation.
Be sure to also check your Junk/Spam mail.
All information in a Briefcase is presented in chronological order, with the latest information at the top. Each post allows for comments and you can attach images or files to a post. An update in a Briefcase will automatically generate an email to all members. Notifications can be turned off in the Briefcase Settings, accessible through a link in the Briefcase: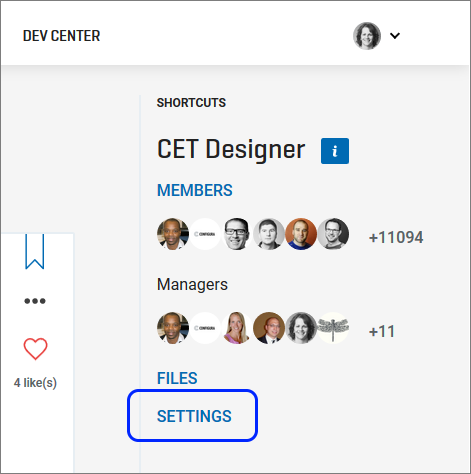 When there are new messages in a Briefcase that you are a member of, a notification is displayed in CET. Click the Briefcase icon to bring up a list with the five latest briefcase updates. Clicking an update will take you to the Briefcase: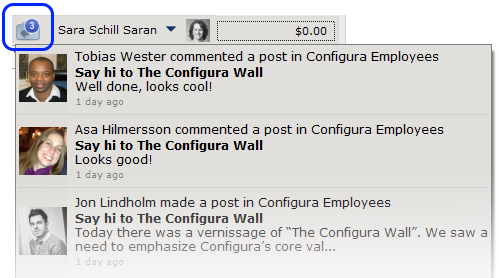 Each user has up to 1 GB of storage available on MyConfigura.
Extension Supervisors can set up Extension specific briefcases. All existing and future users with a valid license for the Extension will automatically become members of that briefcase.