The Essential Deep Racking Extension streamlines visualizing and space planning deep racking systems in CET Material Handling. It is intended to accelerate the sales and design process with intuitive placement and calculations.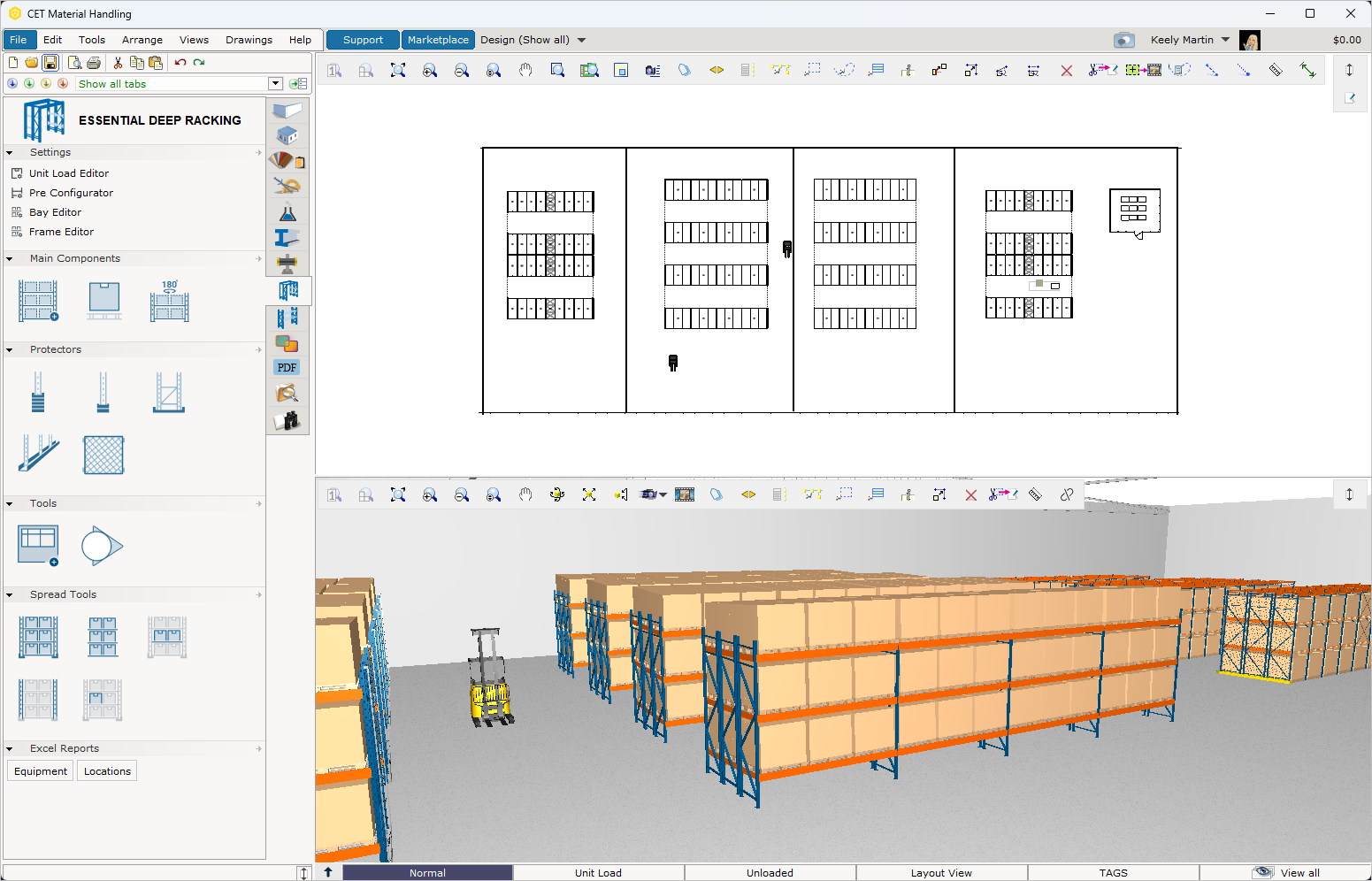 Preview of CET Material Handling and the Essential Deep Racking Extension interface
Image rendered using the Essential Deep Racking Extension
The Essential Deep Racking Extension includes the following features:
Ability to create a bill of materials and schematics
Generates automatic elevation documents
Create photorealistic 3D renderings to visualize space design
Enhances and simplifies real-time collaboration
Reduces user training time
Suggested Workflow
Even though you can indeed start your project from scratch, it is probably more likely that will you import and draw on top of a

CAD

or

PDF

drawing.




Being on the Essential Deep Racking Extension tab in CET will activate three new View Modes (Unit Load, Unloaded, and Layout View) giving you full control when designing and editing.



Not sure where to start? Check out these guidelines to get started!

Review your project requirements and the different types of deep racking systems

Start by creating specific unit loads in the Unit Load Editor
Pre-determine the racking components with the Pre Configurator
Use the Bay Editor and Frame Editor to finalize any additional details



For easy access and a smoother workflow, the green Quick Property box provides a fast and effective way of changing products as you work.
Use the side links to learn more about the Essential Deep Racking Extension!