Built into the Essential Deep Racking Extension are a few tools to help you organize information and create printable material. These tools give you the ability to add/edit legends, create elevations, and export Excel reports.
Tools
Legend
The Legend tool creates a table containing row, dimension, location, and quantity information. This table can be lightly edited to reflect different attributes and styles with the Quick Property Box.

To add a Legend to your project, follow these steps:
Click the Legend button
Move the cursor to the 2D drawing
Click to place the legend
Review the Quick Property Box
Make edits as needed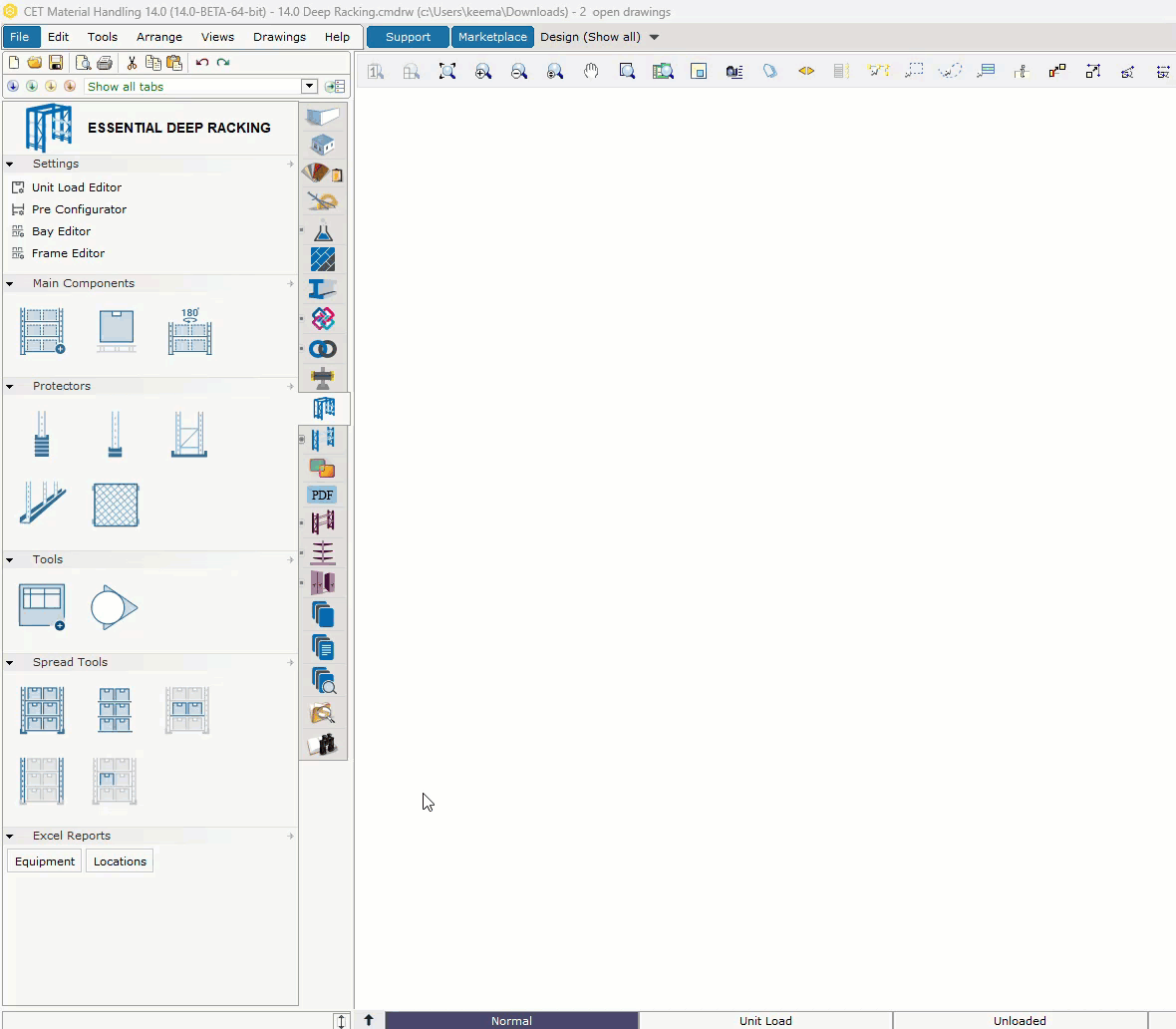 Elevation
The Elevation tool will create an elevation based on the

To add an Elevation to your project, follow these steps:
Click the Elevation button in the Tools component
Locate the product for the elevation view
Click next to the product in 2D to activate the selection box
Use the selection box to capture the side/angle of product
Make sure the arrow is pointing in the direction you want the elevation view
Double click the elevation arrow to view
Use the Elevation View window to markup, add dimensions, and print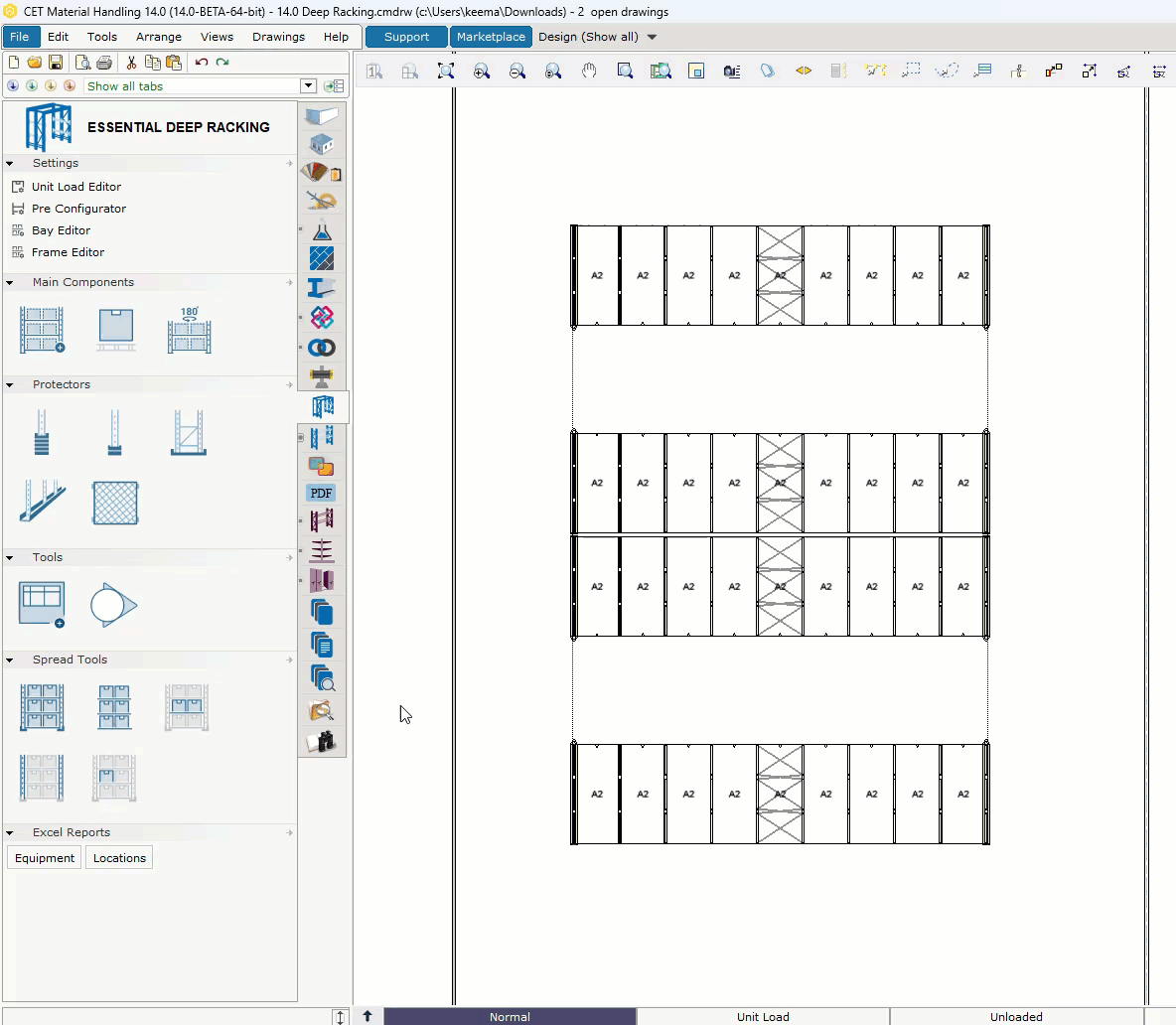 Elevation Views
The Elevation Views window will display all your elevation views and allows you to rename, markup, add dimensions, and print.
The elevation views in your drawing are listed here. Click the pencil to rename the view.
The elevation view will display in this area.
The elevation view can be edited with the tools in this tool bar.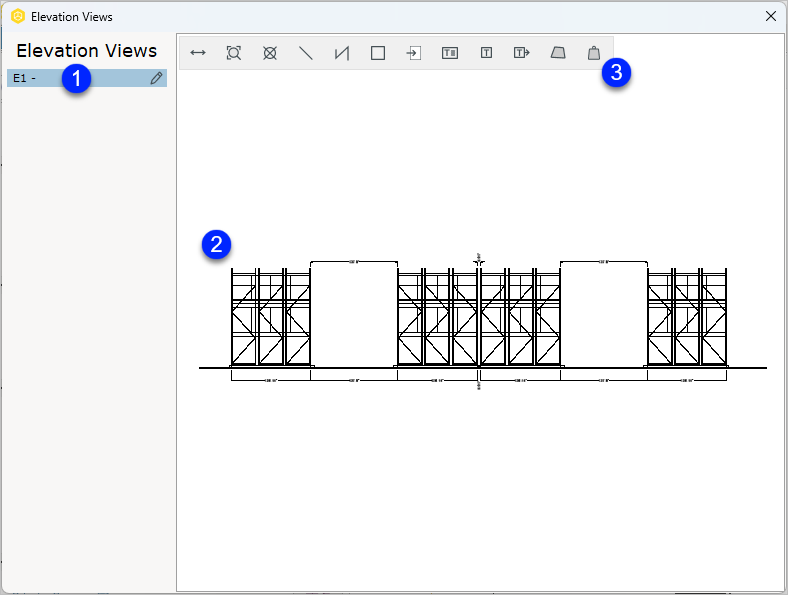 Excel Reports
Equipment & Locations
Equipment and Locations both provide Excel files of information gathered from your drawing.

Equipment provides a bill of materials and product specifications for all the product in your project.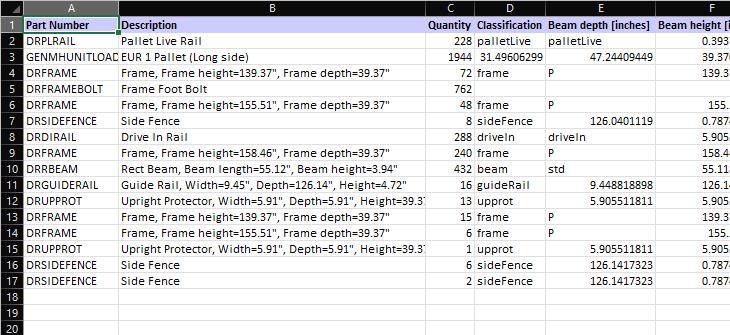 Locations provides the row, description, dimension, location, and quantity of the products. This is also the information found in the Legend.