The Query dialog shows you product information about a selected product in your drawing. You can see part numbers, pricing, and options quickly without needing to navigate through the Calculation for the details. You will also be able to add special information to a product, changing its part number, description, pricing, and more.
Each manufacturer has adapted the Query dialog to fit with their products. This article covers the basics that will be similar to most Extensions, but it may look different depending on the product you are querying. Some manufacturer's may have a separate process for specials. Contact your manufacturer for further assistance.
Query
To Query a product in your drawing and see its detailed information, right-click on the symbol and select Query from the bottom of the context menu.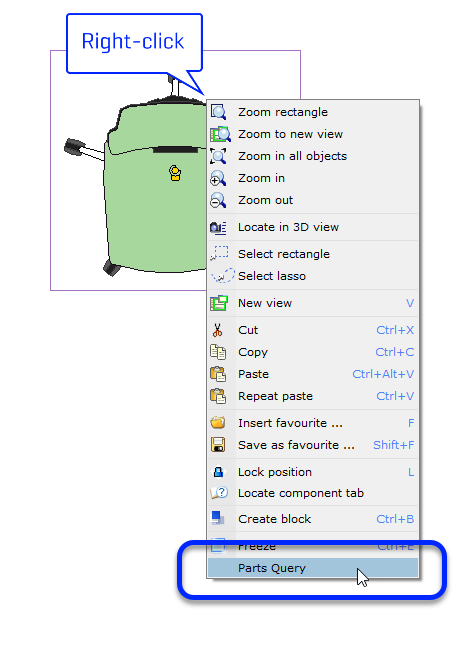 The Query dialog box opens where you can view part numbers, options, pricing, and other information regarding the product.

Depending on the manufacturer of the product you are querying, you will see different columns of information.
Specials
When you need to make a product a special order with non-standard information, you can use the Query dialog to edit its part number, description, options, and pricing.
To make a special, follow these steps:
Query the product as described in the steps above.
Select the line of the part you need to make special.
Once the line is selected, click Make Special.


In the Make/Change Special dialog, edit the part number, description, or pricing as needed.


Special information must be gathered from the manufacturer of the product so that it can actually be ordered in their system.



Once you have edited the information, click OK.
Open the Calculation to see that the information has been updated based on the special information added.


The details and appearance of these steps will vary based on the manufacturer of the product you are making special. However, the same basic steps will remain the same.