Frozen components will not show in printed documents or in renderings. They cannot be edited or moved in the 2D or 3D drawing views. This means you can work with parts of your drawing without risking that the selected components are affected. 
Freezing components in your drawing can also increase the speed of CET because it is not working so hard to represent all the 3D graphics.
Frozen objects are included in the parts list, even though they are not showing as regular images in 2D and 3D.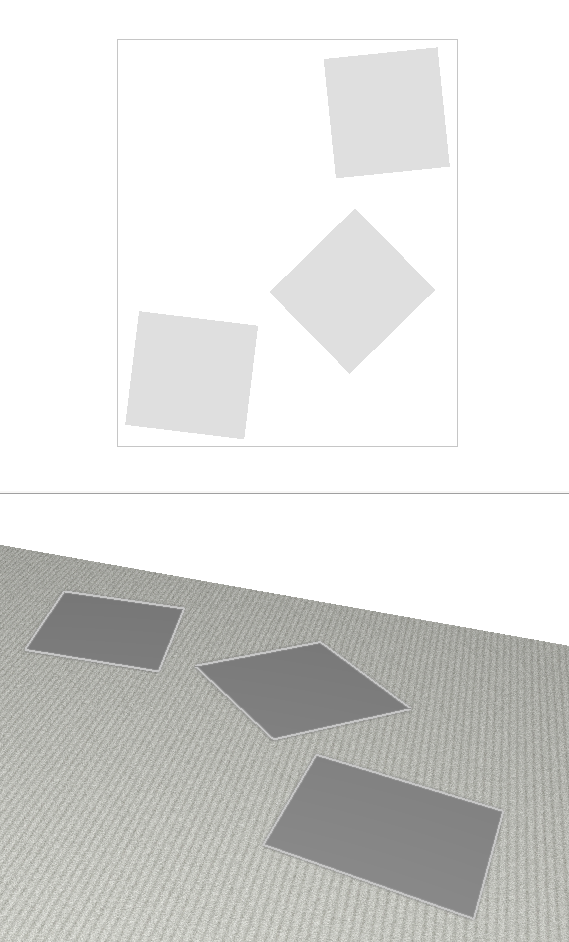 To freeze components, follow these steps:
Select the components in either the 2D or 3D drawing area that you want to freeze. 
Right-click on the selected components and select Freeze from the context menu. The selected components are now represented by a gray outline on the floor in both the 2D and 3D drawing views.
If you would like to see the details of frozen objects in the 2D drawing view, you can check the box in the green properties box which appears when any frozen object is selected. The checkbox says "Show frozen in 2D."

Smaller frozen objects and groups are shown on top of larger ones in the 2D view.
Apply materials to frozen items
When objects are frozen, properties selected in the Scheme Manager can be applied without having to unfreeze the objects by checking the Frozen option in the Apply to section of the Scheme Manager: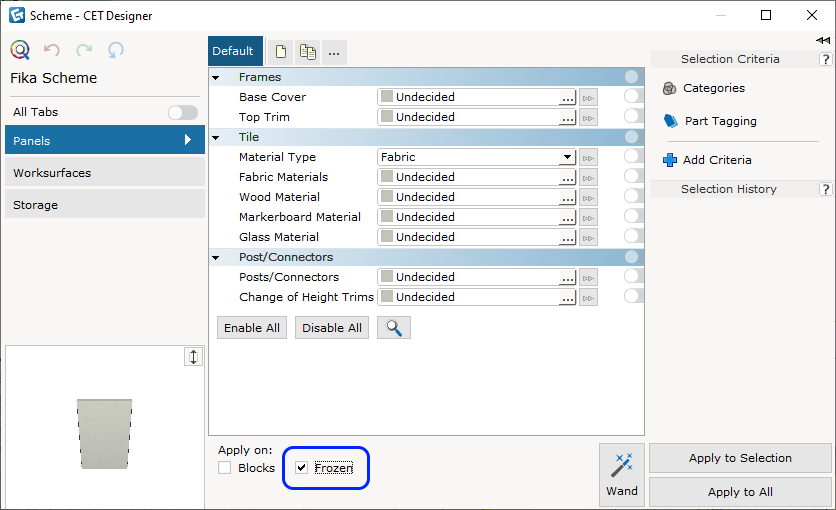 Colors of frozen components
In the 2D drawing view, different sized components will have different shades of gray: the smaller the object, the lighter the gray will be.
Very large frozen objects will be turned into a thick gray frame instead of a large, filled-in rectangle.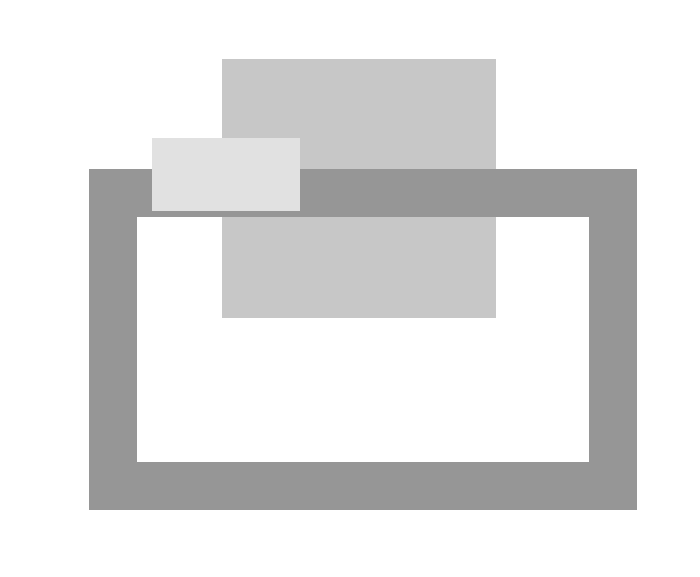 Unfreeze frozen components
To unlock frozen components, right-click on the frozen components on the drawing area and choose Unfreeze from the context menu.
The Tools menu
Freeze, Unfreeze, and other related functions can also be found in the Tools drop-down menu: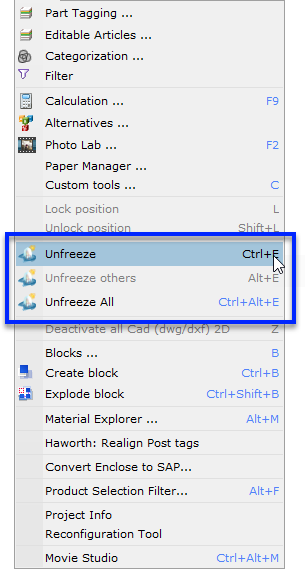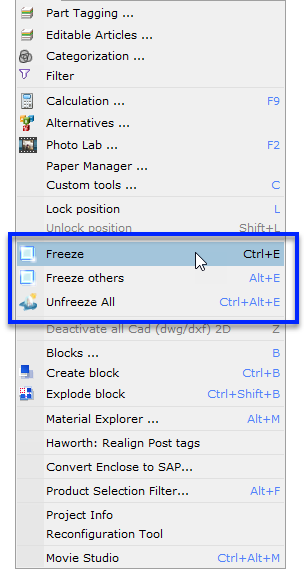 Freeze Others
You can freeze everything except your selected objects. To do so, follow these steps:
Select components.
From the Tools pull-down select Freeze others to have everything unselected frozen.
Unfreeze All
Use to quickly unfreeze everything.