Many objects normally group together according to rules programmed into the symbols: Walls & windows, panels & worksurfaces, conveyors, etc. However, if you want objects to behave like a group that do not do so automatically, you can create your own groups.
To create a group, select multiple objects and press G, or right-click and select Group from the context menu.
After creating a group, you can ungroup with Ctrl + G, or remove specific objects from it with Shift + G when an object is selected. (These commands are also accessible from the context menu.)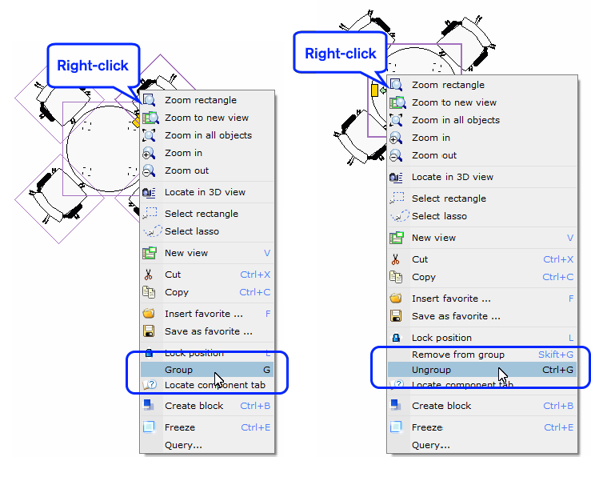 If you snap a new object to something within a group, the new object is also included in the group. Examples could be a chair that snaps to the edge of a table, or if you place something on top of a table.
Items that are grouped still behave as individual objects if you are in Single Select mode. Moving an object in Single Select Mode will remove it from the group. To switch between Single and Group Select Mode, press S on the keyboard, or use the toggle switch on your 2D or 3D toolbar:

Single Select Mode

Group Select Mode