When you are working with a drawing there may be situations it would be easier if you could see the 2D or the 3D drawing area from a different window. Or maybe you would like to show someone your screen without showing the price.
To generate an additional view, click to select either the 2D or the 3D view, and proceed in one of the following ways:
Press the V key on your keyboard.
Go to the Views menu and select New 2D view or New 3D view.
Right-click in either the 2D or the 3D view and select New View from the context menu.
A popup window appears with the new view. You can now zoom and pan the drawing in the popup window. It is also possible to make some modifications to the drawing in the popup window.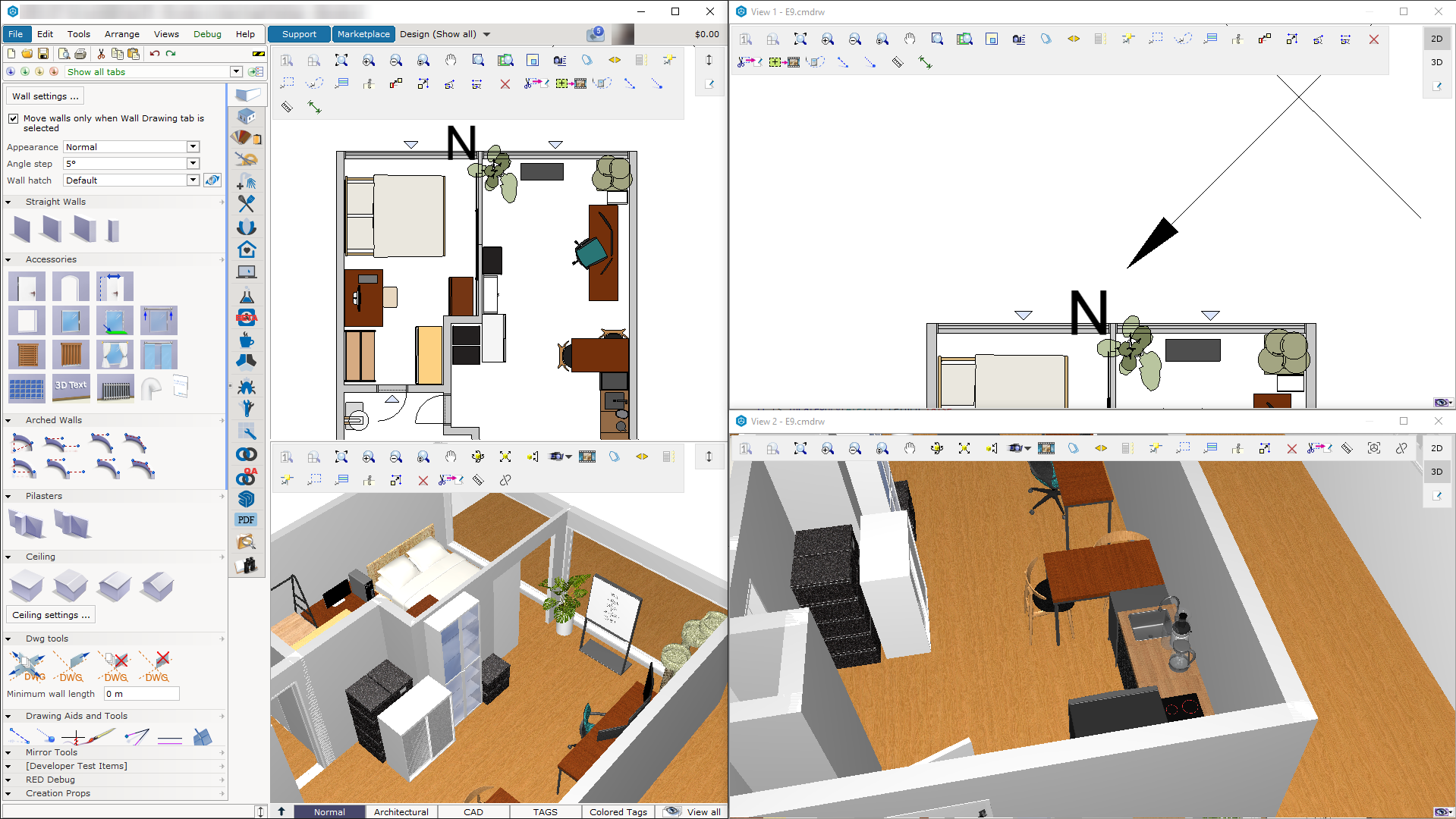 Separate 2D and 3D views opened
Modifications made in the popup window will affect the drawing in the original view.
/ Follow 3D View Button
The Follow 3D View button is a special toolbar button for additional 3D Views.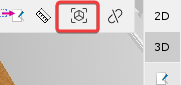 The button can be toggled between Follow (

), and Stop Following (

).
When it is Following (

), the additional 3D Views will follow the camera angles of the main 3D View.
When it is Not Following (

), both 3D Views will have stay in their respective camera angles regardless of the other 3D Views are moved.