The Filter tool is used to control what is visible in the drawing area.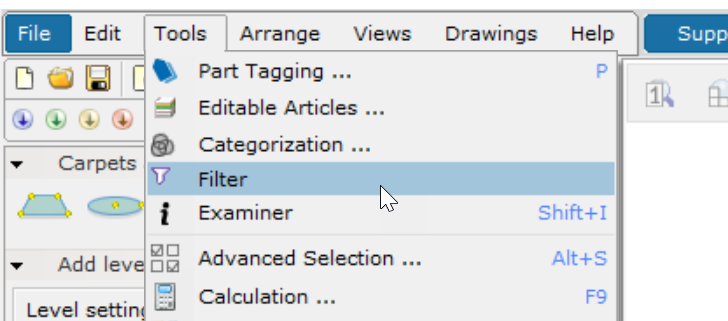 The categories available in the Filter dialog are determined by the contents of your selected View Mode; categories not visible in your current View Mode will not be available to hide.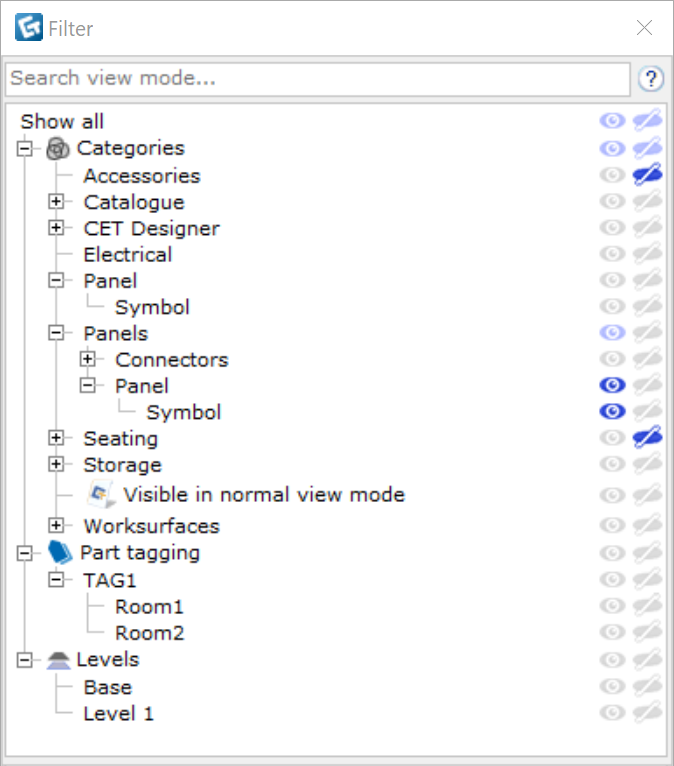 Use the + icons to expand or the – icon to collapse the groups.
Turn on Detailed Tooltips in the 2D toolbar to see the categories a component is on when you hover over it in the drawing area.
Visibility can be toggled for each category and subcategory by using the eye icons. All icons start grayed out to indicate that everything is in a non-filtered state. Click the eye icon (

) to show a category; click the second icon (

) to hide a category.
A
ny changes made in the Filter dialog will remain if the dialog is closed, but will reset when you close and reopen the drawing.
Keep in mind that a main category always takes precedence over any of its subgroups, and that the tree view is read from top to bottom. This means that objects that belong to more than one category will follow the last read category. On a top group level, Hide is dominant, while Show is dominant within the groups.
To have further control of visibility beyond the pre-existing categories, use Part Tagging. Tags can be shown or hidden like any regular category.