With the Colored Tags View Mode, you can see what objects in your drawing belong to which Part Tags. Areas and individual items that have been tagged will be highlighted in the color you have assigned to the tag instead of their regular color in the 2D drawing area.
Before being able to use the Colored Tags View Mode, you will need to assign Part Tags in your drawing. In the Part Tagging dialog, click the colored rectangles to the right of the names to change the color: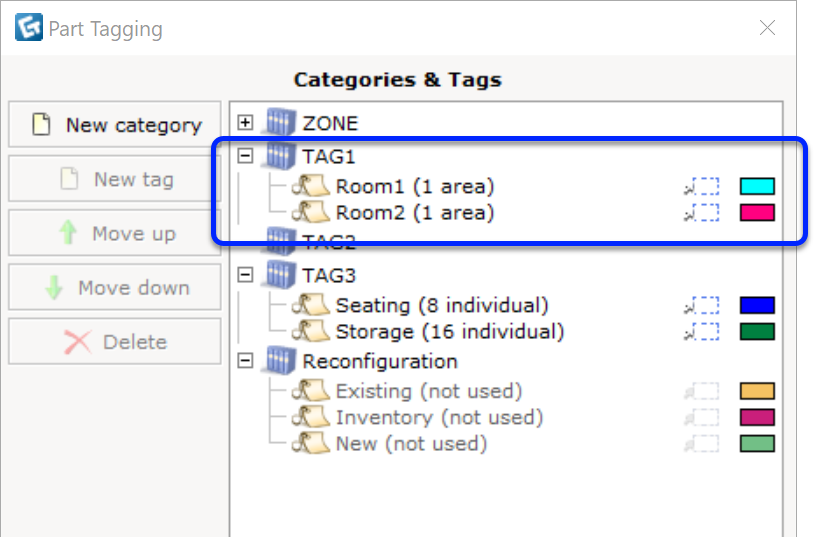 The Colored Tags view mode is a part of the default View Set that shows when you are in core CET tabs, such as the Wall Drawing tab, Architectural, etc. You can also create a custom View Set to access it at other times.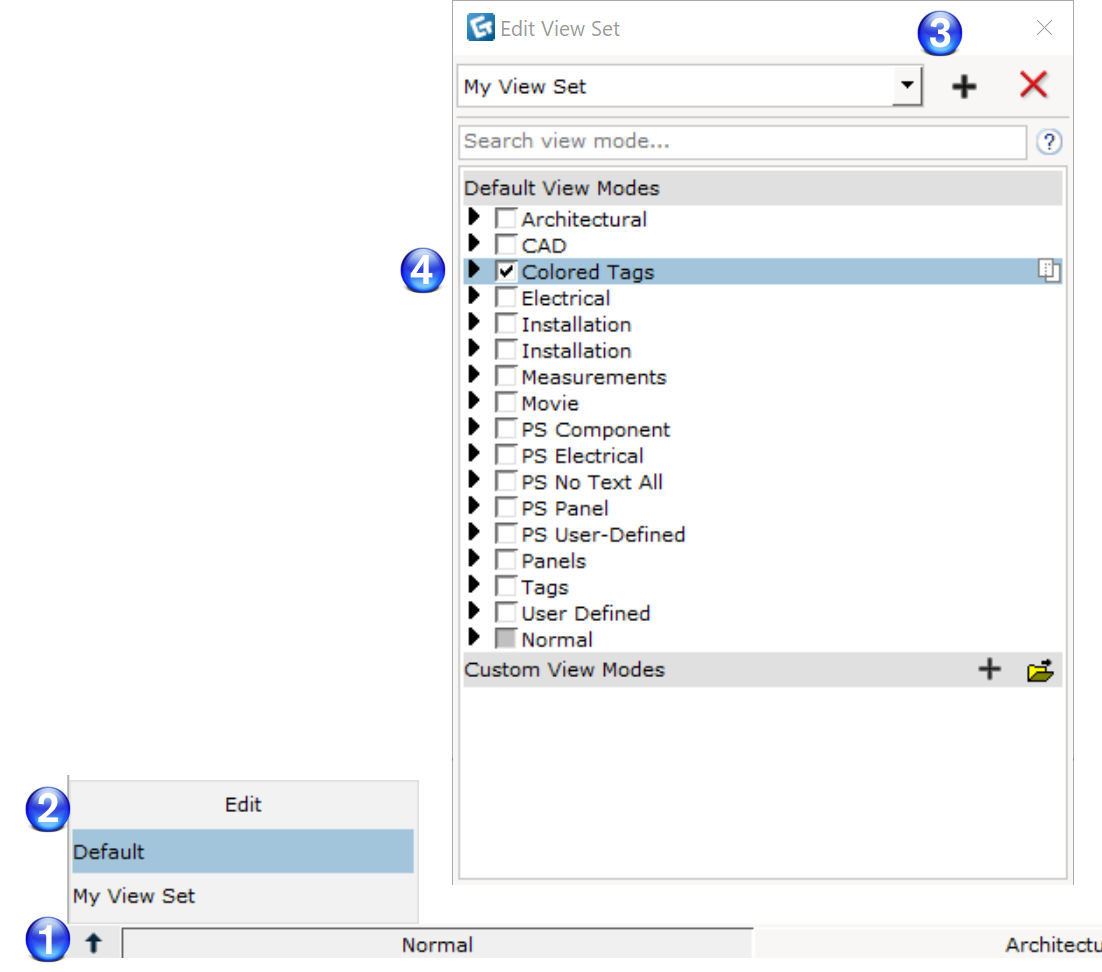 Click on the black arrow to the left of the View Mode buttons at the bottom of your drawing area.
Click Edit.
In the Edit View Set dialog, click the drop-down menu to choose an existing View Set, or click the + to create a new set.
Check the box next to Colored Tags and the View Mode will be added to the bottom of the drawing area with your other View Mode buttons.
Once you have the Colored Tags View Mode on, right-click on the View Mode to choose a Tag Category to highlight: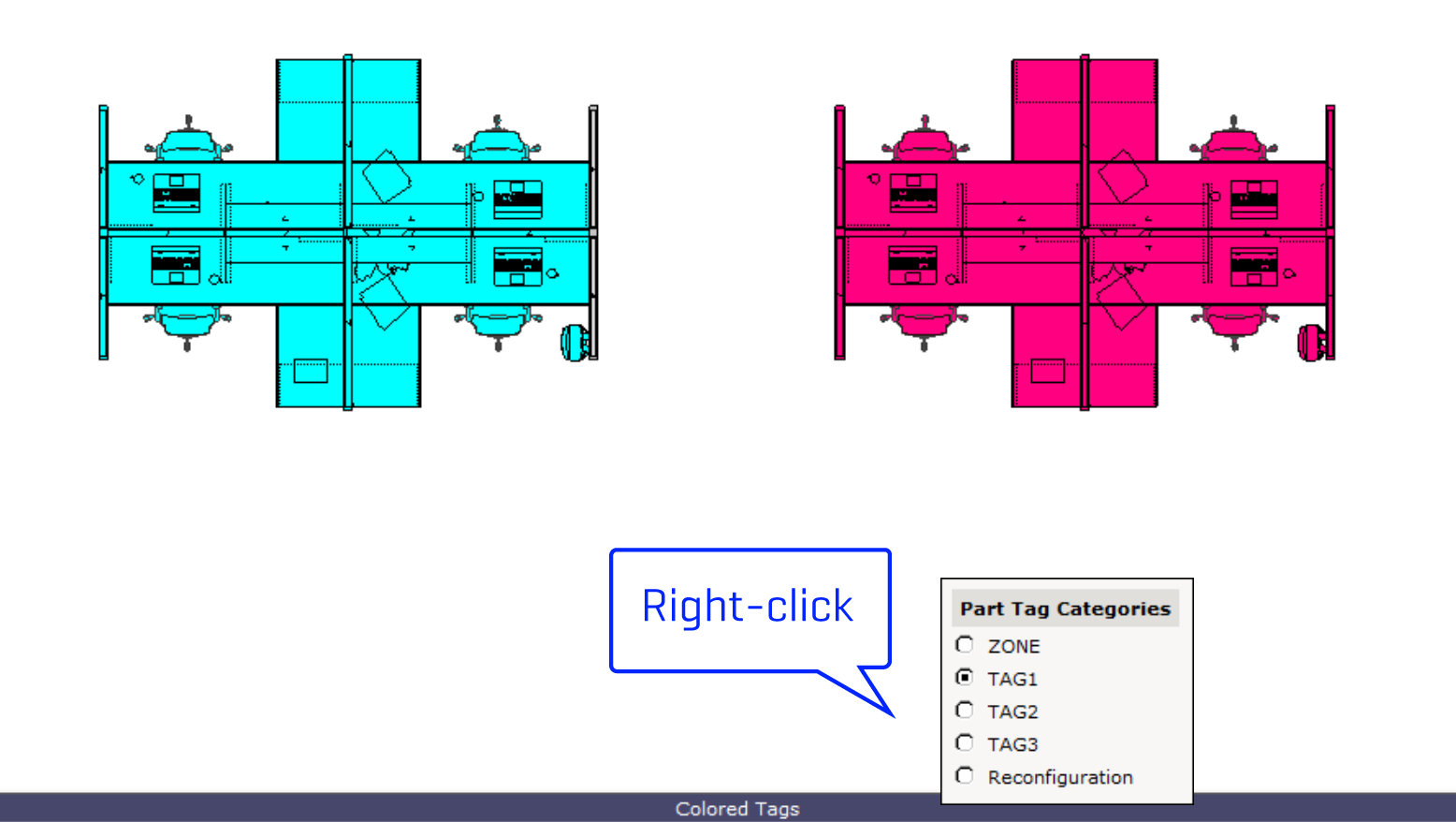 To quickly see which Part Tags a component is assigned to, turn on
Detailed Tooltips
from the 2D or 3D toolbar! You can also inspect objects in more detail using the
Examiner
tool.