The Roles page is available to Owners, User admins, and Training admins.
On the Roles page, you can list out people that are involved in the project and their roles; either on Manufacturer level or on Extension level: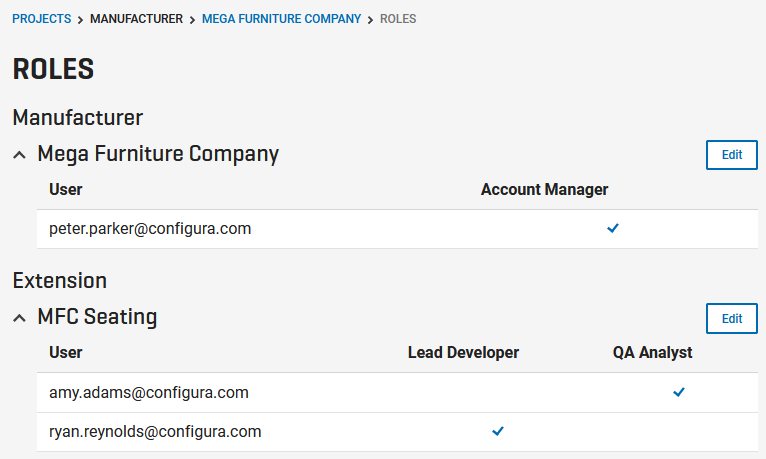 Knowing who is Account Manager, Project Manager, Project Owner, Lead Developer, Lead QA etc. is useful to Configura for communication purposes, for example for inviting you to Partner Meetings or webinars.
If you agree to it, this information can also be made accessible to other manufacturers.
To add roles to you project, click the Add button on the right, either for Manufacturer or Extension: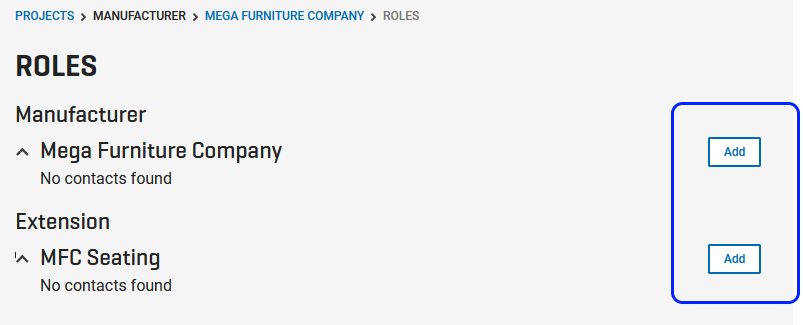 Click the Add another contact button:

Fill out an email address and assign a role to the contact: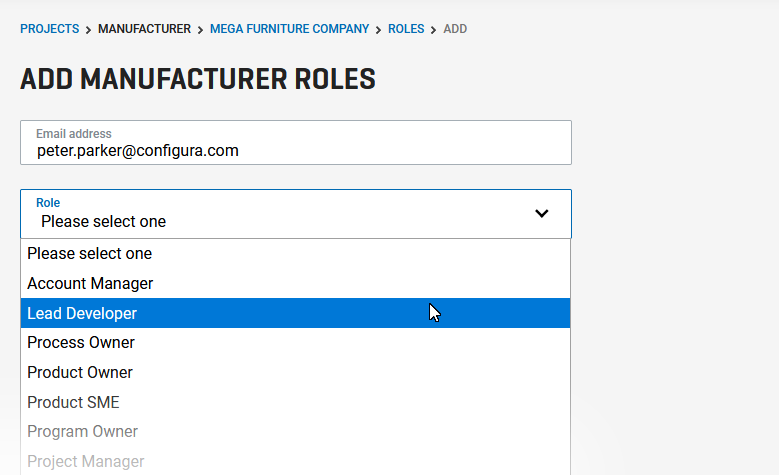 Continue to add more contacts, if you want, and confirm by clicking Submit when you are done: