When we are done with editing, it is time to save our work!
Versions are synonymous to "saves", in which all your changes are saved, in a manner that each file has its current version incremented to be the latest edit.
Versions - CET
To save your Version, upload, and release it:
Click on the Save Version button.
Write down a brief description of the edit.
Enable Upload and Release at the bottom right.
Upload: Upload your saved version to the cloud.
Release: Make your files Read-Only to you, allowing other users to edit them.
Click on the Save, upload, and release button located bottom left.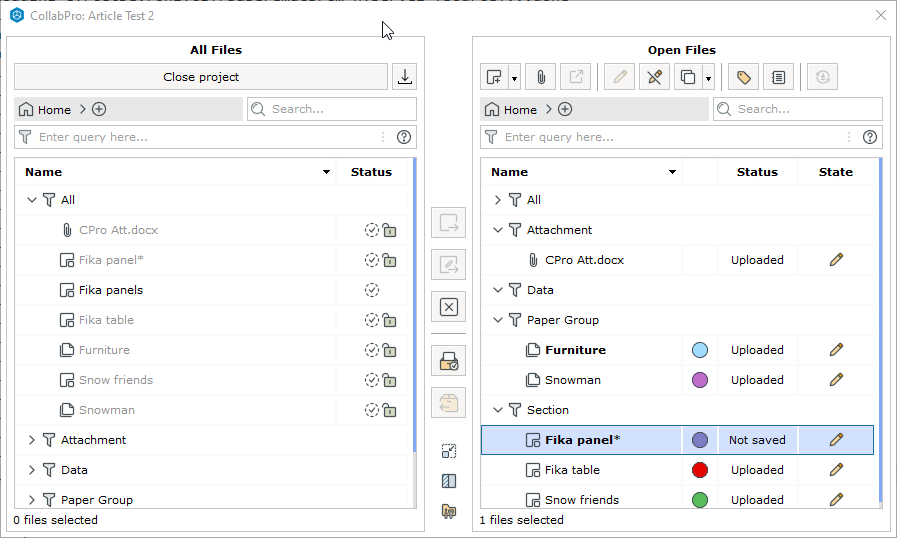 You have now uploaded your files in the cloud!
Now other users in the project are able to see it and make their edits.
Reverting Versions
If there are mistakes found after a Version is saved, you can still revert it, but only if the Version is saved locally and has not been uploaded to the cloud.
To revert, click on Version history

in File Manager, select the local Version, then click the Restore Version button below.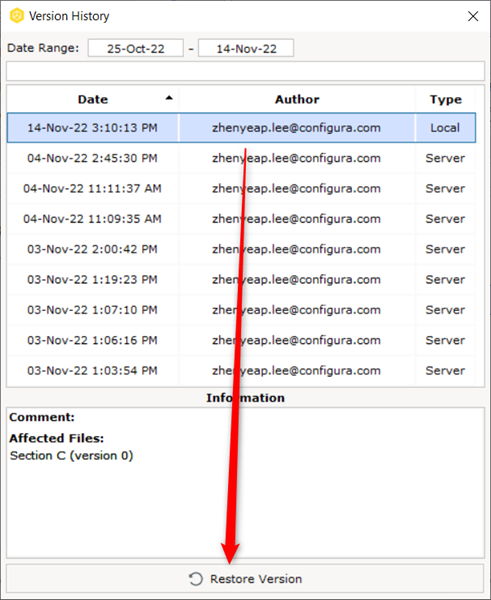 Versions - MyConfigura
Open up your cloud storage in MyConfigura and you should see your files listed there: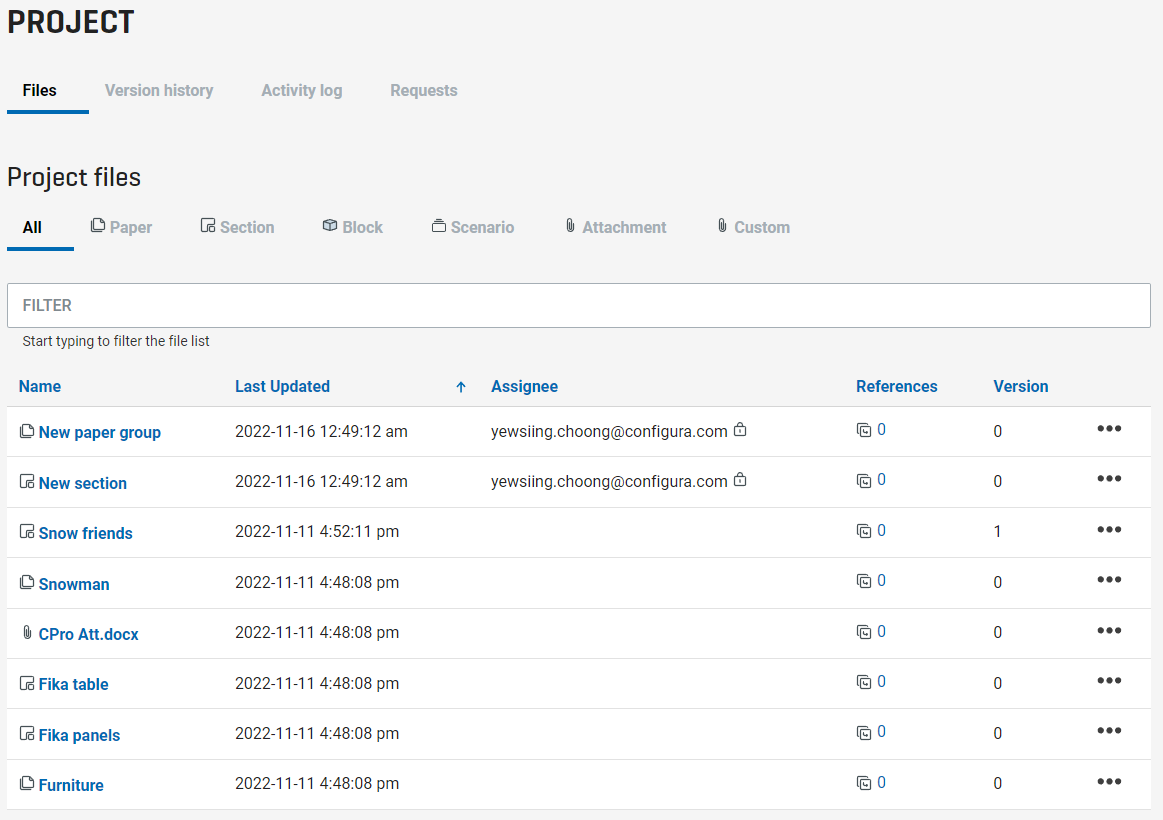 The first version will have the version 0.
Anyone else updating a file will then increment the version to 1.

Under the Version history tab, you can check the whole list of uploads to our project.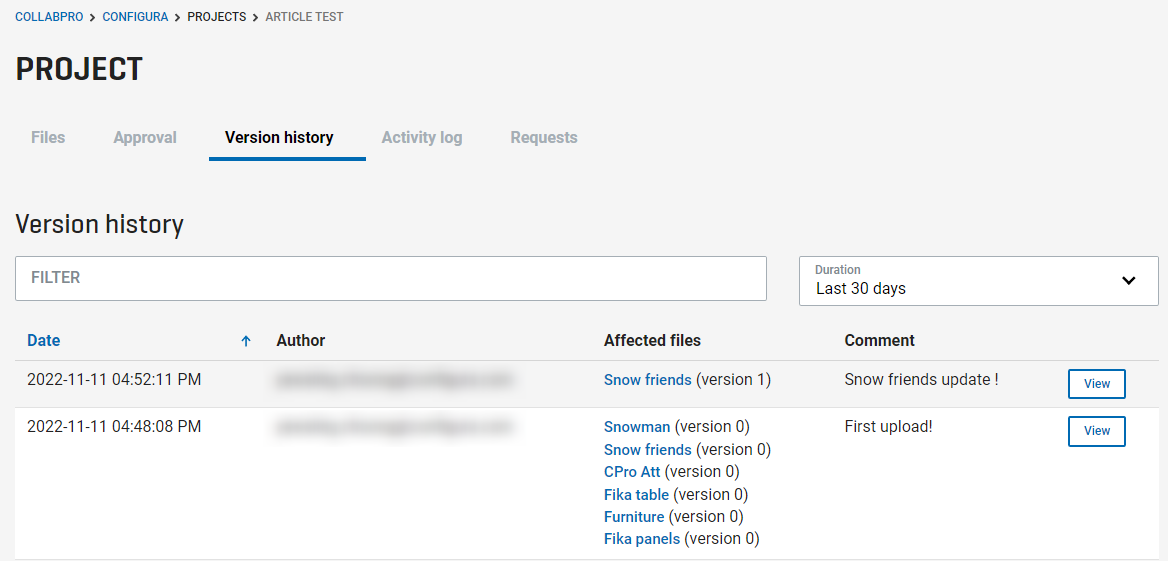 In the File Manager dialog, you can select each file, and then click on the Version history

button to view a log of the file's changes over time.