Control Panel
Having the Collaboration Pro Extension will give you an extra settings tab in CET's Control Panel.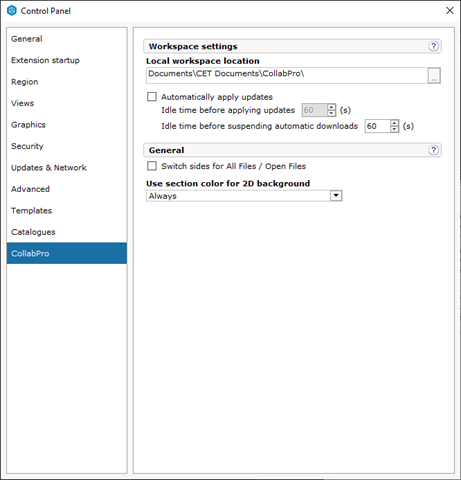 Workspace Settings
This is the location of where your local project files will be stored in your computer.
You can specify it by clicking on the 3 horizontal dots at right side of the text box.
Enabling Automatically apply updates will automatically update your read-only Open Files with any updated files from the cloud.
How often will it apply updates will be set in Idle time before applying update.
If the automatic update is failing again and again, you can set it to try for a maximum of x seconds under Idle time before suspending automatic downloads.
General
Enabling Switch sides for All Files/Open Files will swap the position of All Files and Open Files in the File Manager.
You can also set how the 2D's background color matches the current Section color.
Keyboard Shortcuts
Enabling the Collaboration Pro Extension also adds possible Keyboard Shortcuts while using the Extension.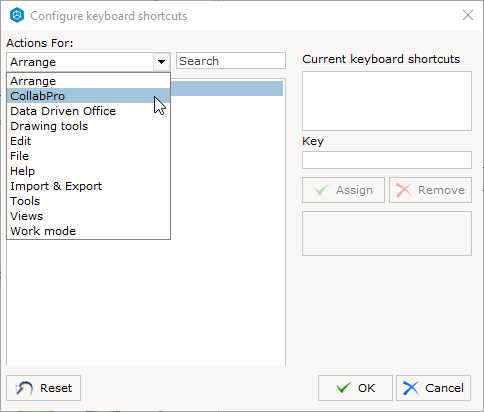 You can access this via the Keyboard Shortcuts settings.