The Essential Kitchen EU Tab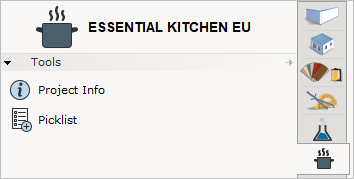 Currently, there are two tools in this component tab: Project Info and Picklist.
Project Info
The Project Info tool inside the Essential Kitchen EU Extension that contains Customer and Sales account/contact information. This information can be created, imported, and saved for use with the Kitchen Reports in Paper Space.
To get started, you will either enter in the account/contact information in the appropriate fields or import your contacts from Outlook.
New will create a new contact card. It will also clear the text fields.
Open will load a contact card.
Save As will save a new or updated contact card.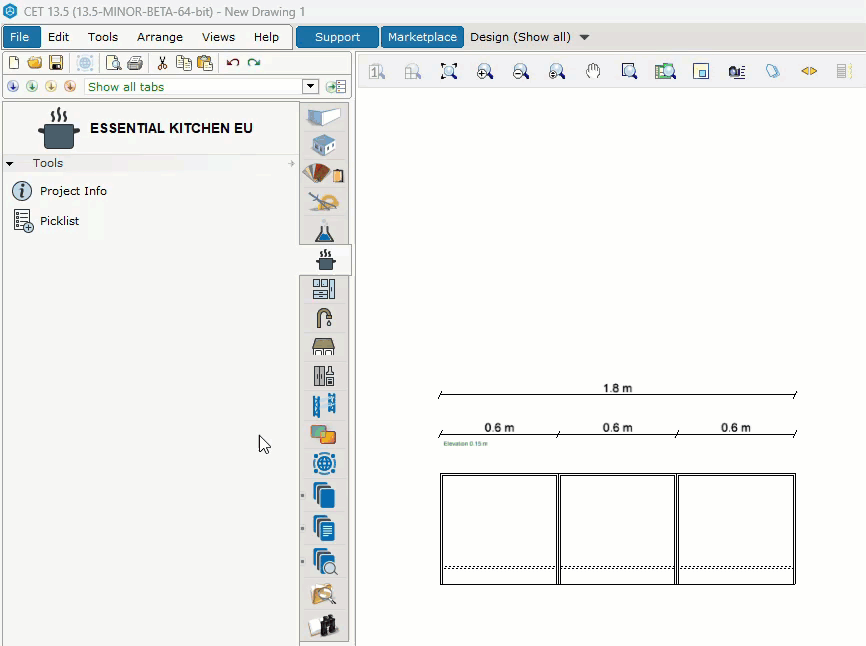 Once the information has been added or opened, click OK to return to the drawing.
Quickly import your contacts directly from
Outlook
by clicking the person icon in the
Name
field.