Many manufacturers include a Project Information dialog in their main Extension, but not all. Therefore, a Project Information dialog is available as a separate Extension from the Marketplace. This Extension can also be useful if you need additional information not included in the cells provided by the manufacturer.
After downloading and installing the Extension, you can access it from the Tools menu: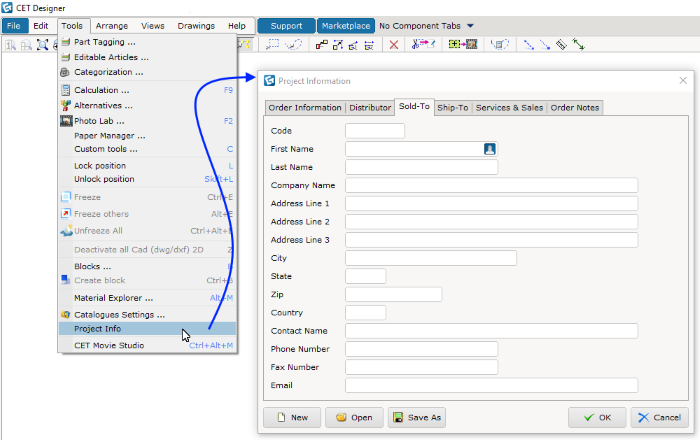 The dialog is used to enter and save project-related information, such as Order information, Distributor, Sold-To, Ship-To, Services & Sales or Order Notes. You can save Project Info as a reusable file if you have many drawings for the same project or client. The info is stored as a .xml file. You can also import contact information from Outlook.
Information added in this dialog can then be accessed through the Data Field component for printing or inclusion in proposals.