The Essential Kitchen EU Tab
This is the Home tab for this Extension and only consists of one tool, for now, the Project Info tool. Unlike The Project Info Extension, this tool is specifically tailored for the Kitchen industry, focusing on the Customer and the Sales Person information.
These details will be used later in the Kitchen Reports on Paper Space.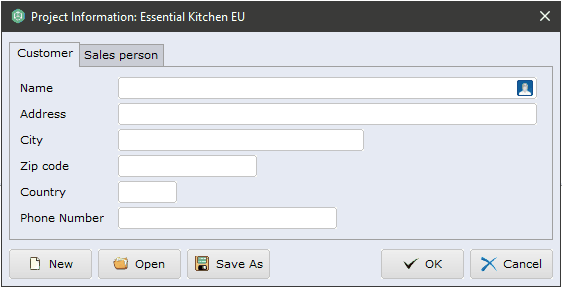 New — Create a New contact card. (Clicking this will also clear the text field.)
Open — Load a contact card from an XML.
Save As — Saves the New contact card as an XML.
If your company is using Outlook, then you can quickly import contacts directly from there!