Downloading Legacy Catalogues
Legacy Catalogues can also be downloaded through Notify. A Legacy Catalogue is the term used to describe older versions of catalogues with older pricing.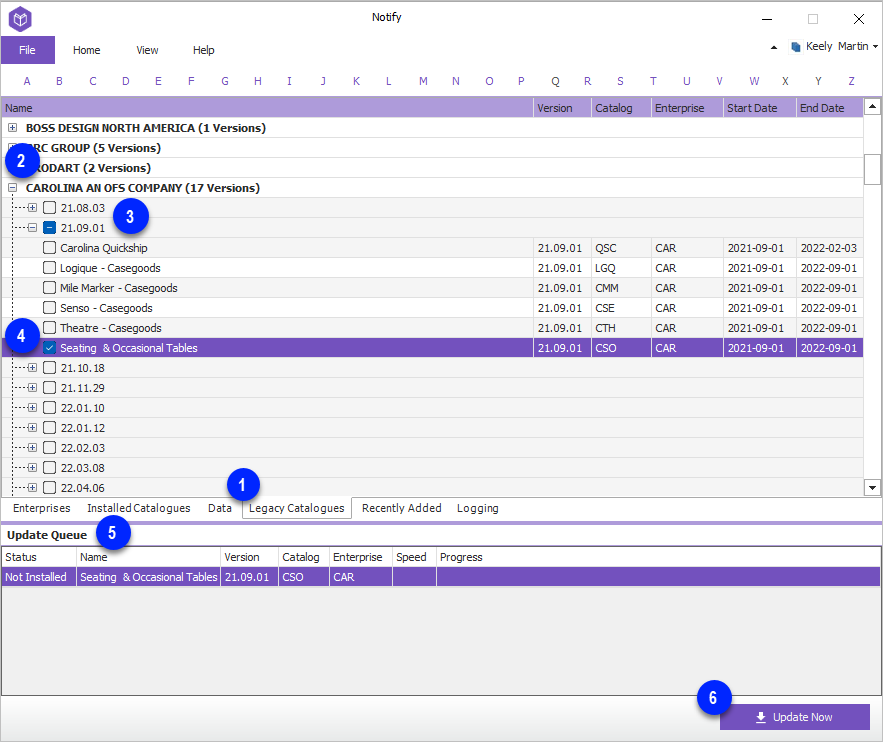 To download a Legacy Catalogue, follow these steps:
Click the Legacy Catalogues tab to view the list of manufacturers.
Scroll to and expand the desired manufacturer.
Expand the desired catalogue version or date.
Check the box for desired catalogues to be downloaded.
Catalogues will appear in the Update Queue.
Click Update Now to download your Legacy Catalogues.
Retaining Legacy Catalogues
You can control the number of Legacy Catalogues that automatically become a part of your library. The number of versions can be edited by selecting the File tab and then Settings.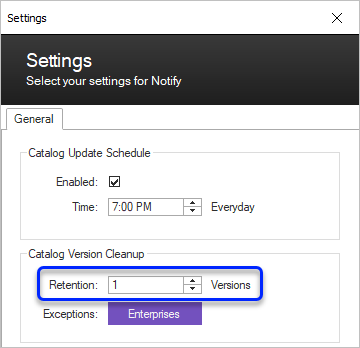 If you have manufacturers you want exempt from retaining any Legacy Catalogues, click Enterprises.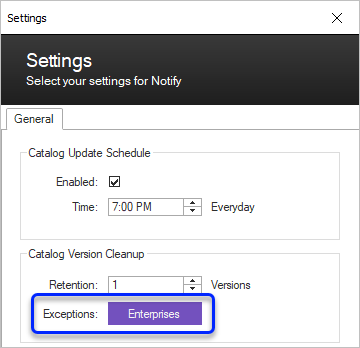 Use the drop-down arrow to select the manufacturer(s) you want exempt and then click Add. Once you have your selection, click Close.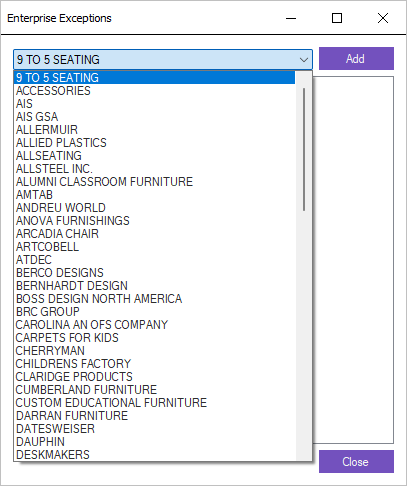 Don't forget to save your changes!