This article explains how to add manufacturers and their catalogues into Notify.
Adding Manufacturers
Click or scroll to the manufacturer you would like to download.

Click the tile to select the manufacturer. A border will appear around the tile as well as a check mark in the top right corner. The number inside the yellow circle indicates how many catalogues will be downloaded.

Once a manufacturer's tile is checked, it will be added to the Update Queue.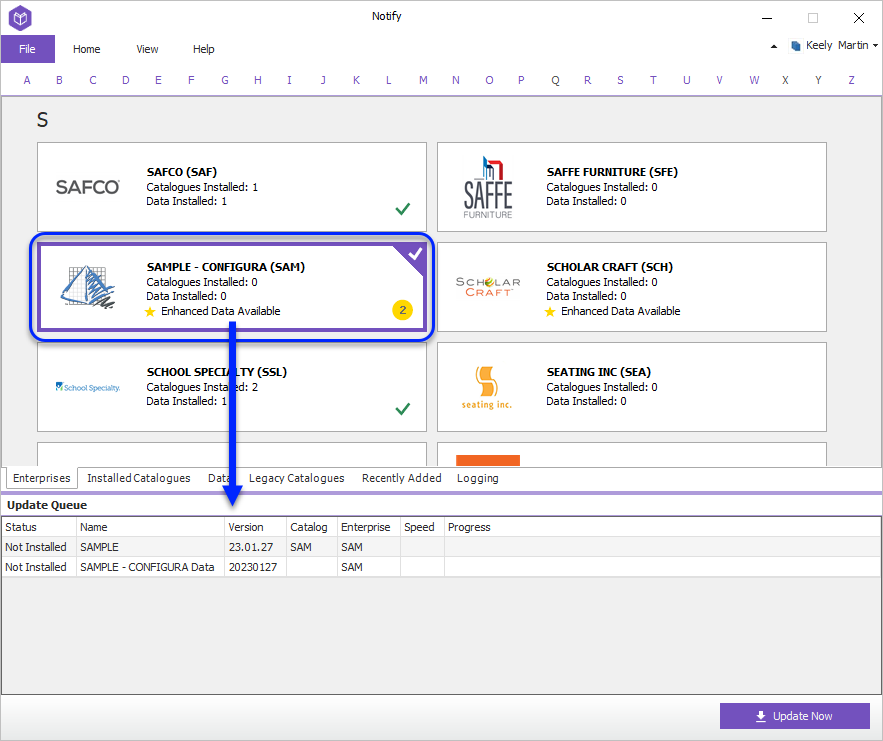 Repeat this process to add multiple manufacturers to the Update Queue. When you are ready to download the manufacturers, click Update Now.

While manufacturers are downloading, you can continue to work in the Commercial Interiors Library Extension, Spec, Workspace, or any other program on your computer. Closing out of the Notify window won't disrupt the downloading process.