This article explains the purpose of Notify and how to open it.
About
Notify is a digital library that publishes the manufacturer's catalogues and data. Notify offers downloadable data for over 200 manufacturers.
This data includes catalogue information such as:
Catalogue Codes

Part Numbers

Part Descriptions

Options

List Price

2D/3D Symbols
Openi
ng Notify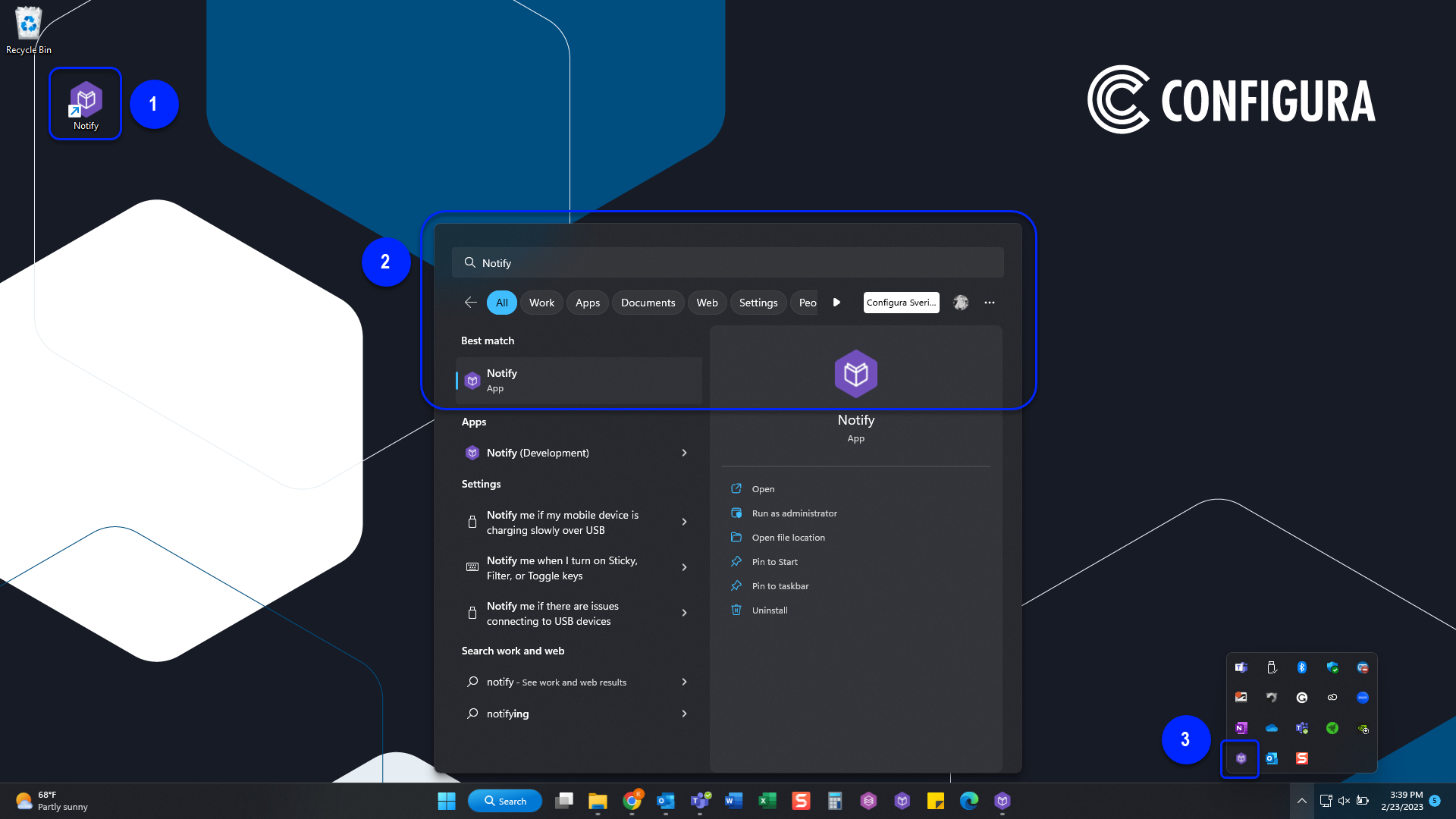 There are three options to open Notify:
Desktop Shortcut

Double click on the shortcut icon located on your desktop.

Window Search

Open the Start Menu and search for "Notify."

Task Tray

Click the "Show hidden icons" arrow in your Task Tray then either double-click on the Notify icon or right-click the Notify icon and select "Open Notify."
You can choose to group the manufacturers alphabetically or by installed, as well as by catalogue or catalogue version. To update these options, click the View tab.

Troubleshooting
Notify is required when working with the Commercial Interiors Library Extension, Spec, and Workspace. If Notify hasn't been installed, we recommend visiting login.projectmatrix.com to sign in with your credentials and run the CI Library Installer. This streamlined installer should download all the applications you need to run Notify and install them in proper order.

If you have any issues logging in or running the installer, please reach out to support and we will be glad to help you!