This article explains how automatic updates work in Notify.
Automatic Updates
Notify will automatically check for updates once a day at a specific time. The specific time can be edited by selecting the File tab, then Settings.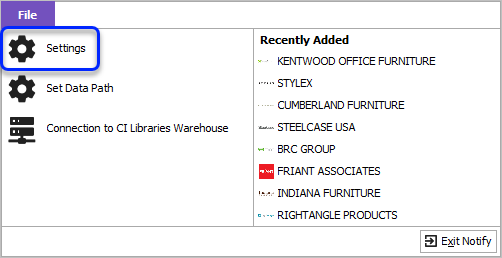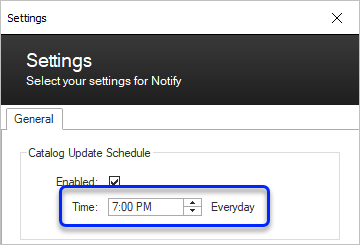 Don't forget to save your changes!

For this update to take place, your computer must turned on and connected to the internet.
If an update is missed due to disconnection, Notify will push the updates on the following day at your specific set time.
Missed updates will receive an Update Required status in the Update Queue. You always have the option to manually update by clicking on Update Now.