This Extension contains a basic selective racking configurator and components for both metric and imperial measurements and is available for free on the Marketplace for all Material Handling users.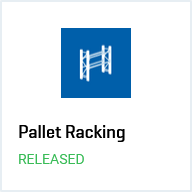 Settings
Unit Load Editor
The Unit Load Editor is used to create and edit the unit loads needed for your drawing. The Template drop-down provides editable options as well as a custom option. Make your edits in the properties section and click either Select and Apply or Save and Apply.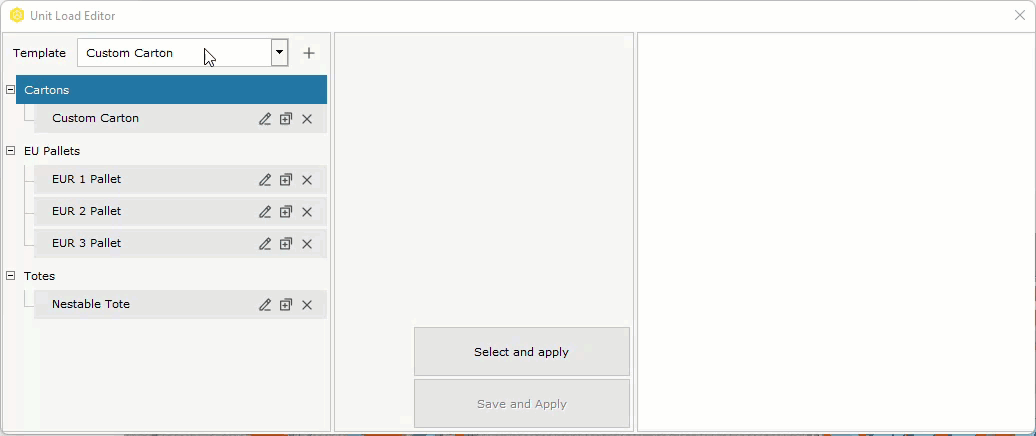 Pre Configuration
The Pre Configuration tool allows you to predetermine the configuration of the product. Similar to a scheme, your custom configurations can be saved to load and use again at a later time.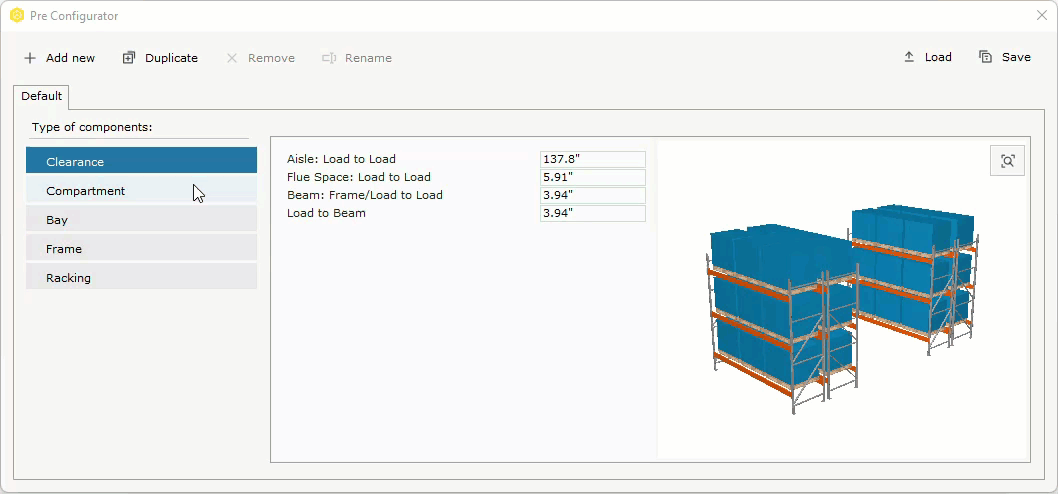 Bay Editor
The Bay Editor tool gives you additional options to be edited and saved prior to adding products to your drawing.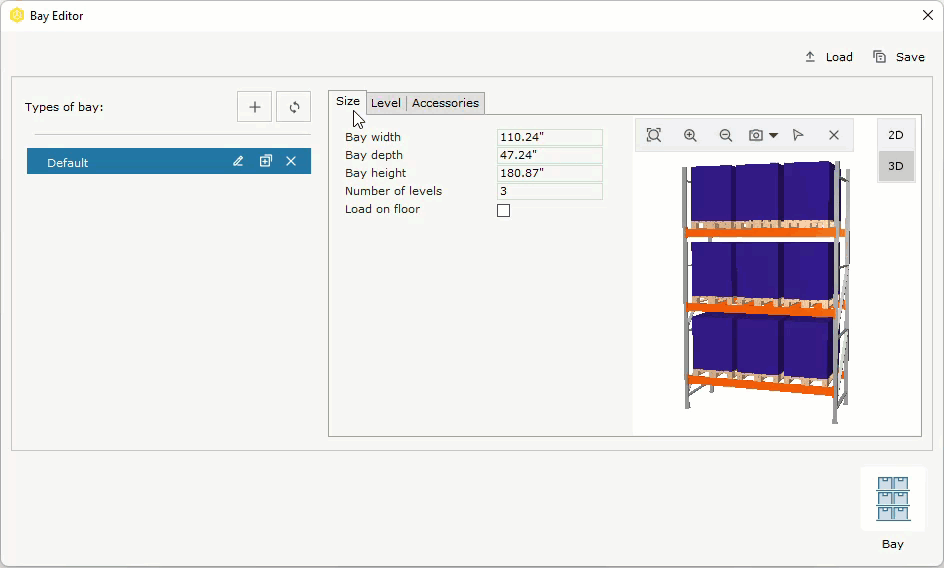 It is important that you finish defining your Unit Load, Pre Configurator, and Bay Editor settings completely before adding any products to your drawing.
Main Components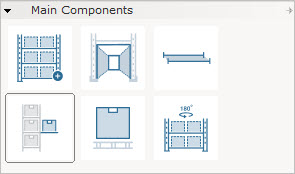 The three types of Row Layouts are All Single, Single End, and All Double. The image below gives examples of each.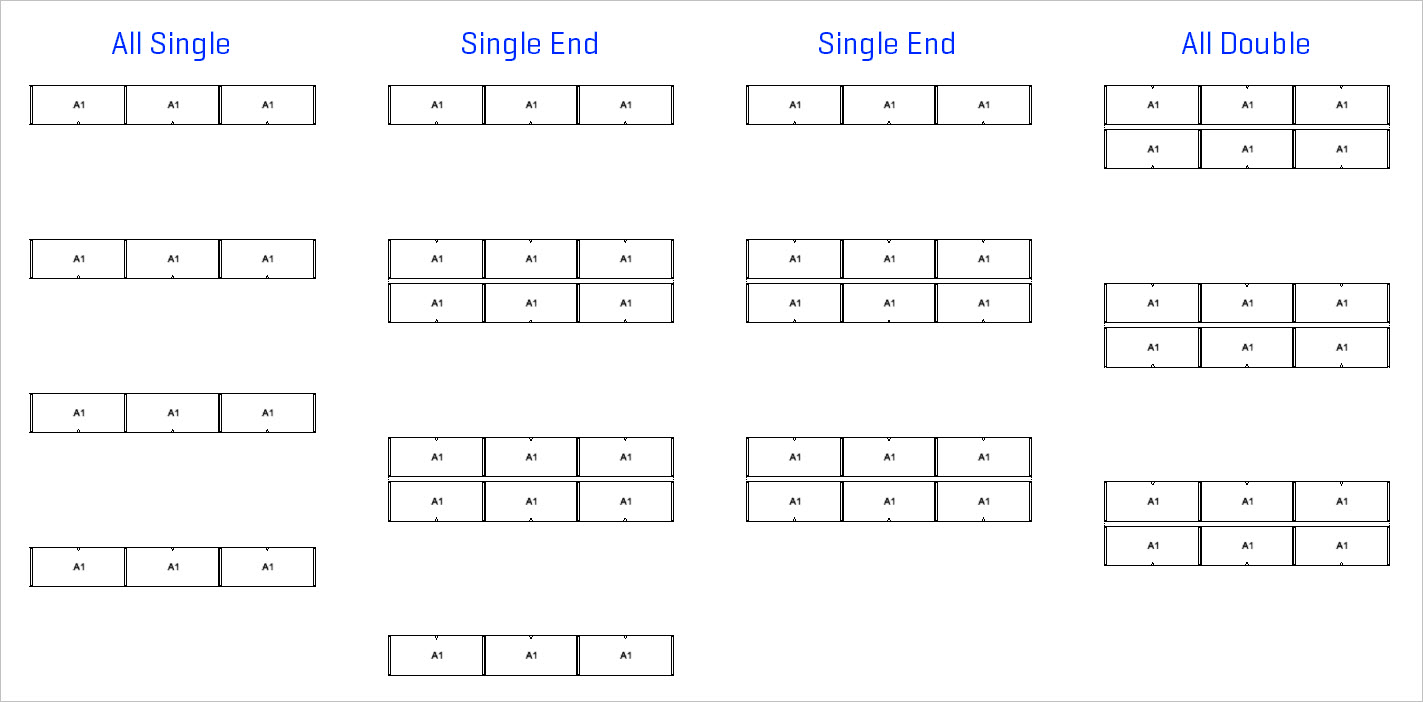 To use the Row tool, follow these steps below:
Click the Row tool in the Main Components tab.
Move the cursor to the drawing area. The Row tool is attached to the cursor.
Click once to set the starting point.
Drag the cursor in the desired direction to create the needed number of bays.
Click again and drag the cursor away to create aisles.
Add the desired number of aisles and click to end command.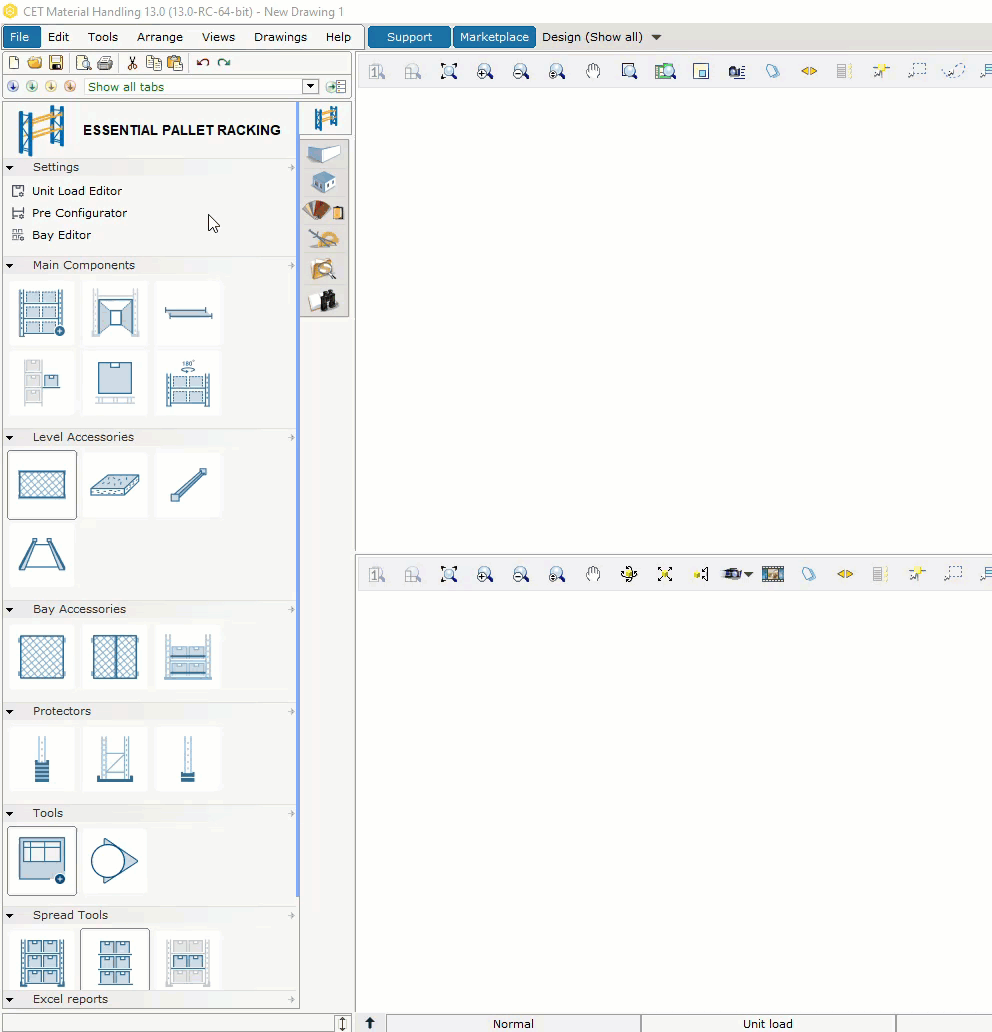 The Quick Properties Box can also be used to configure the rows and aisles.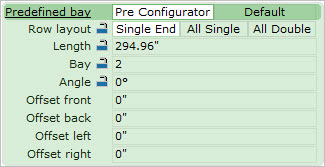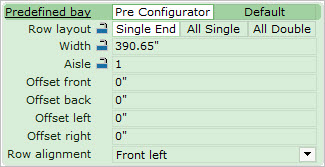 | | |
| --- | --- |
| | The Row tool is used to add rows and aisles. |
| | The Tunnel tool is used to add openings within the rows. |
| | The Beam tool gives you the control to place a beam. |
| | The Pick and Drop tool allows you to add a Unit Load to the end of a row. |
| | The Unit Load tool allows you to add a Unit Load. |
| | The Rotate Row tool will rotate the selected row. |
Level Accessories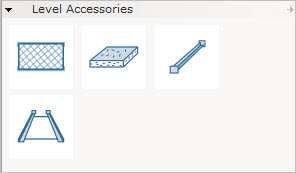 The Level Accessories tab gives you the option to add accessories with the Mesh Desk and Chipboard tool. You can also edit the depths with the Depth Beam and Depth Frame tool.
Bay Accessories

The Bay Accessories tab gives you the option to add additional accessories with the Back Fence, Door, and Back Stop tools.
Protectors

The Protectors tab gives you the option to add protectors with the Upright Protector, Flank Protector, and Corner Protector tools.
Tools

The Legend tool creates a table in the drawing with all the products and location information.

The Elevation Arrow places an arrow in the drawing which creates an elevation view.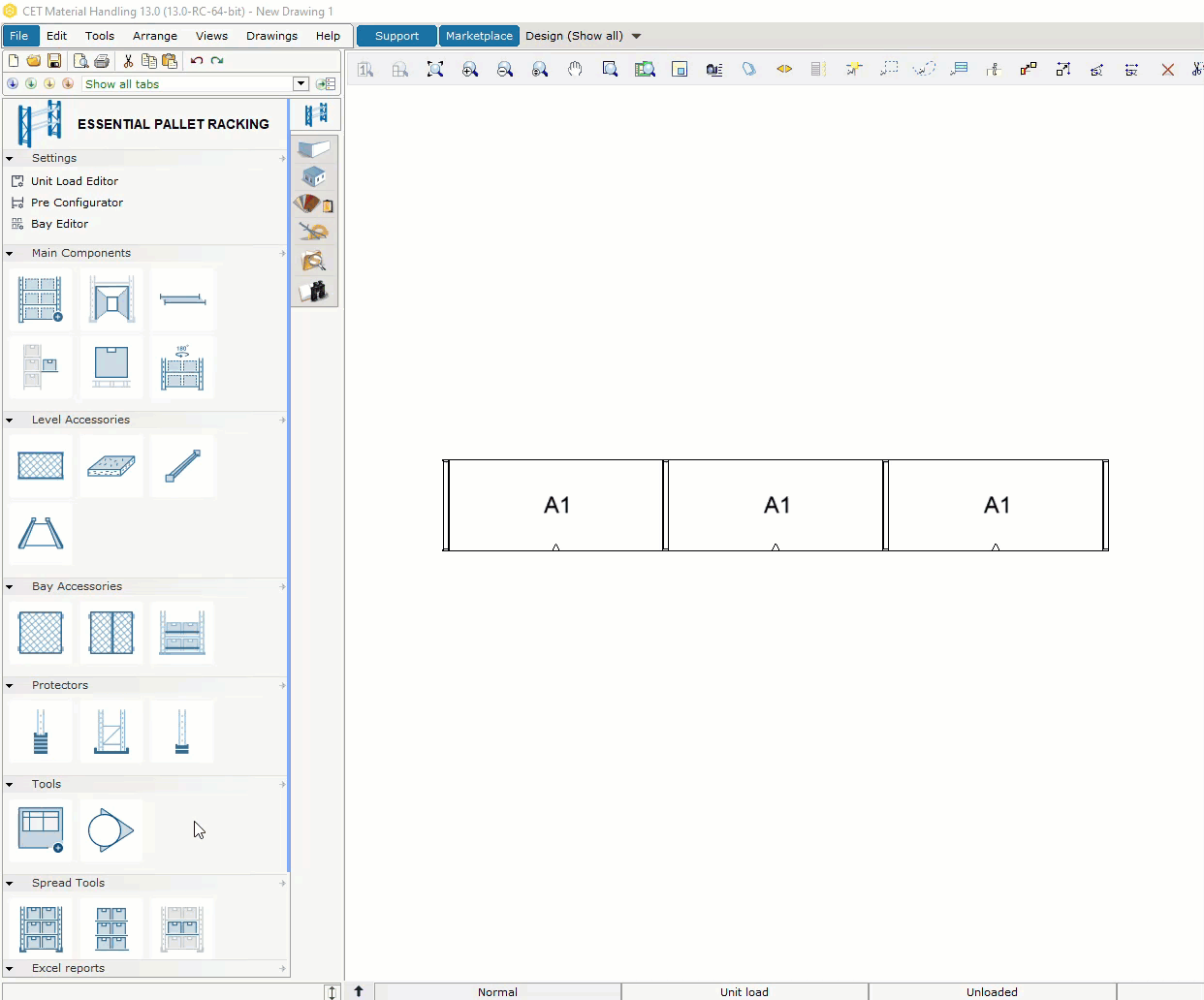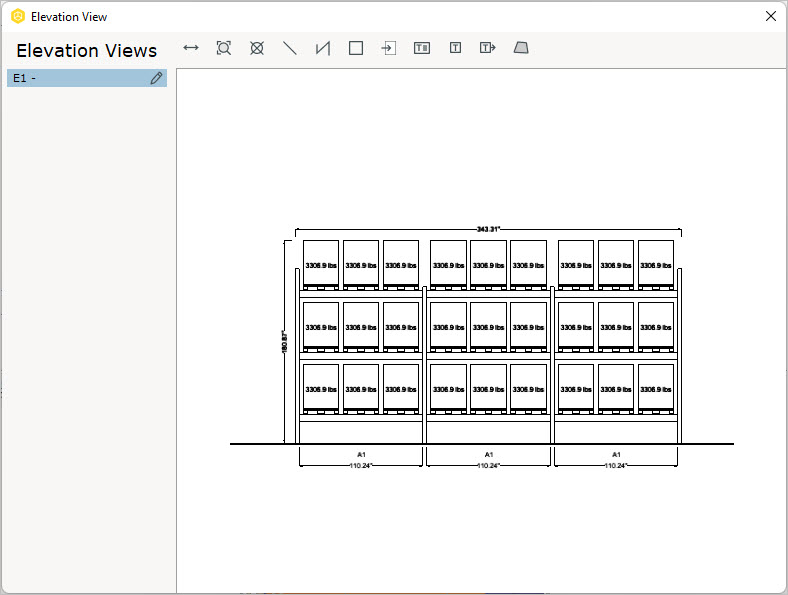 Spread Tools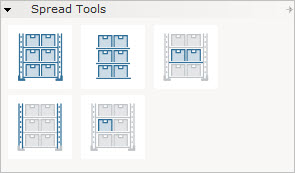 The Spread Tools tab allows you to copy and paste settings from one structure type to another.
Excel Reports

The Excel Reports tab will export the product's information to be saved outside of CET.