About the Unit Load Editor
The Unit Load Editor is used to create and edit the unit loads needed for your drawing. The benefits of using the Unit Load Editor include:
Customize the type, dimensions, weight, and color of unit loads

Apply unit load properties to your drawing

Reuse and rename customized unit load properties
A unit load is a term that refers to the size of an assemblage in which a number of individual items are combined for storage and handling. For example, a pallet represents a unit load that can be moved easily.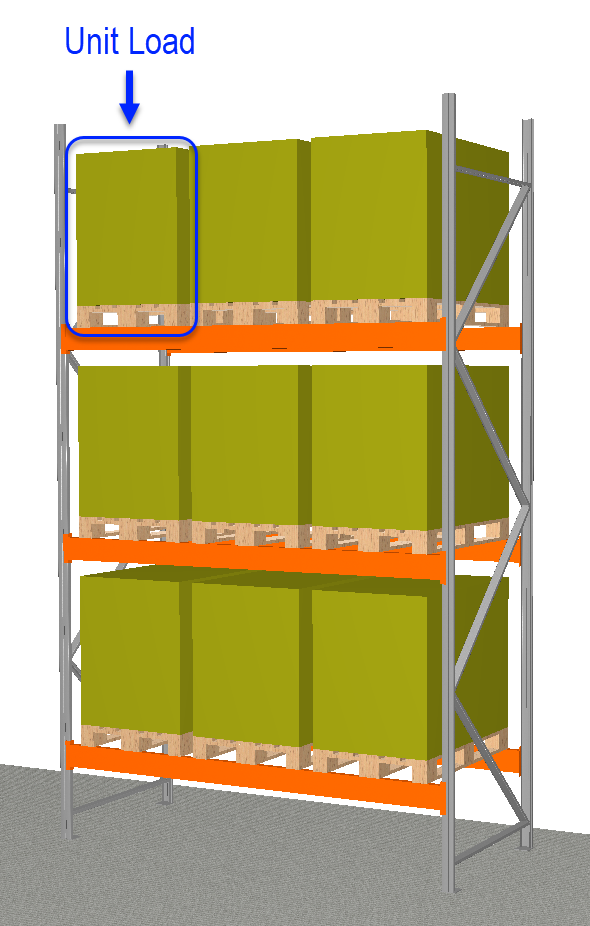 The blue rectangle references a single unit load. In this rack, there are a total of nine unit loads.
Using the Unit Load Editor
To open, click Unit Load Editor in the Settings component section.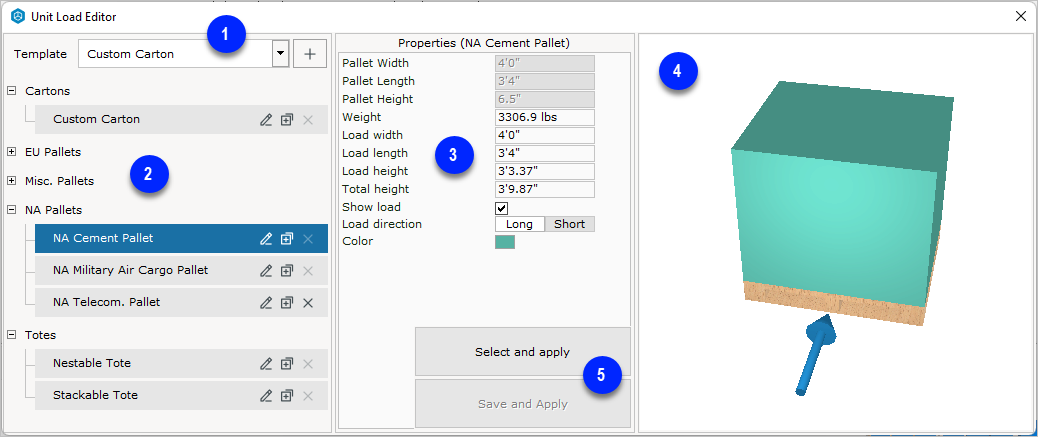 The Template dropdown provides a list of six default unit load categories: Cartons, EU Pallets, NA Pallets, JP Pallets, Misc. Pallets, and Totes.

The button will expand each category to reveal specific setting types.
The button will add the selected unit load type to your list below.

The different Unit Load types are listed below.

The unit load types will be listed in this area.

The button allows you to edit the name.
The button creates a copy.
The button will delete the unit load type.

The Properties section is where you can edit the width, length, and height as well as weight, load direction, and color.
The Preview Window allows you to zoom by scrolling in and out or you can click and hold to rotate the object. These objects reflect the current properties and will update with any changes.
Select and Apply will use the selected unit load and temporarily close the Unit Load Editor so you can make updates to the drawing. Save and Apply works the same way and will save any changes before closing out of the window. Press the ESC button on your keyboard to end the command and return to the Unit Load Editor.
Types of Unit Loads
Cartons are normally used for packaging goods.
EU Pallets include standard European pallet types/sizes.
JP Pallets include standard Japan pallet types/sizes.
Misc. Pallets include miscellaneous pallets.
NA Pallets include North American pallet types/sizes.
Totes consist of nestable and stackable storage containers.

Creating a Unit Load
Applying Unit Loads in a Drawing
To update unit loads in a drawing, follow these steps:
Open the Unit Load Editor.
Select the unit load type to be applied.
Click Select/Save and Apply.
Hover over the unit load object.

The green outline indicates the selected object(s).

Press the

spacebar

to toggle between sections.

The selection options are in the top left corner.

Click to update the selected unit load(s).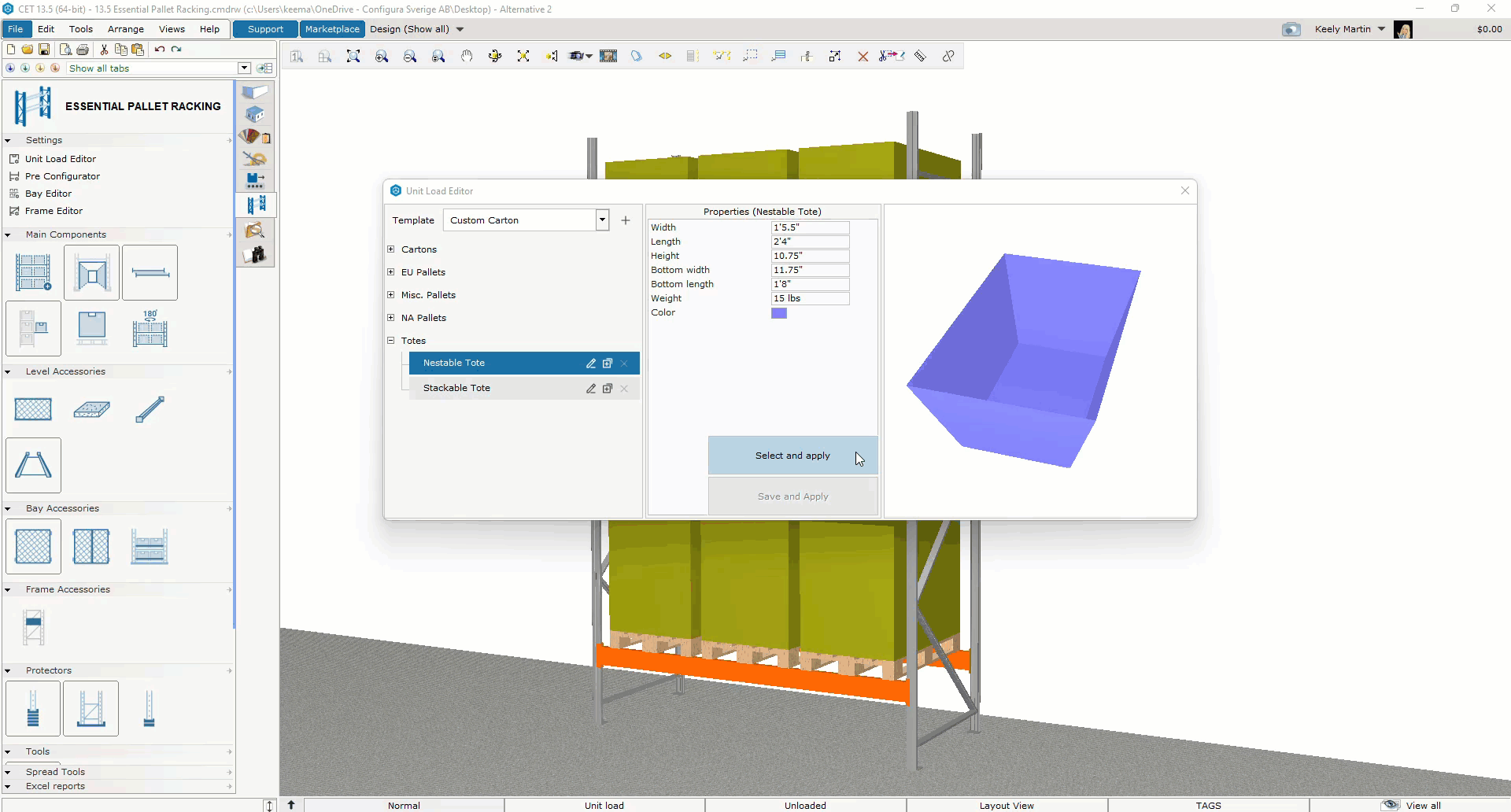 This video demonstrates how to update unit load(s) within a drawing.