To make your renderings a bit more interesting we will look into how we can add some custom light sources.
In this follow up tutorial we will add some ceiling lights.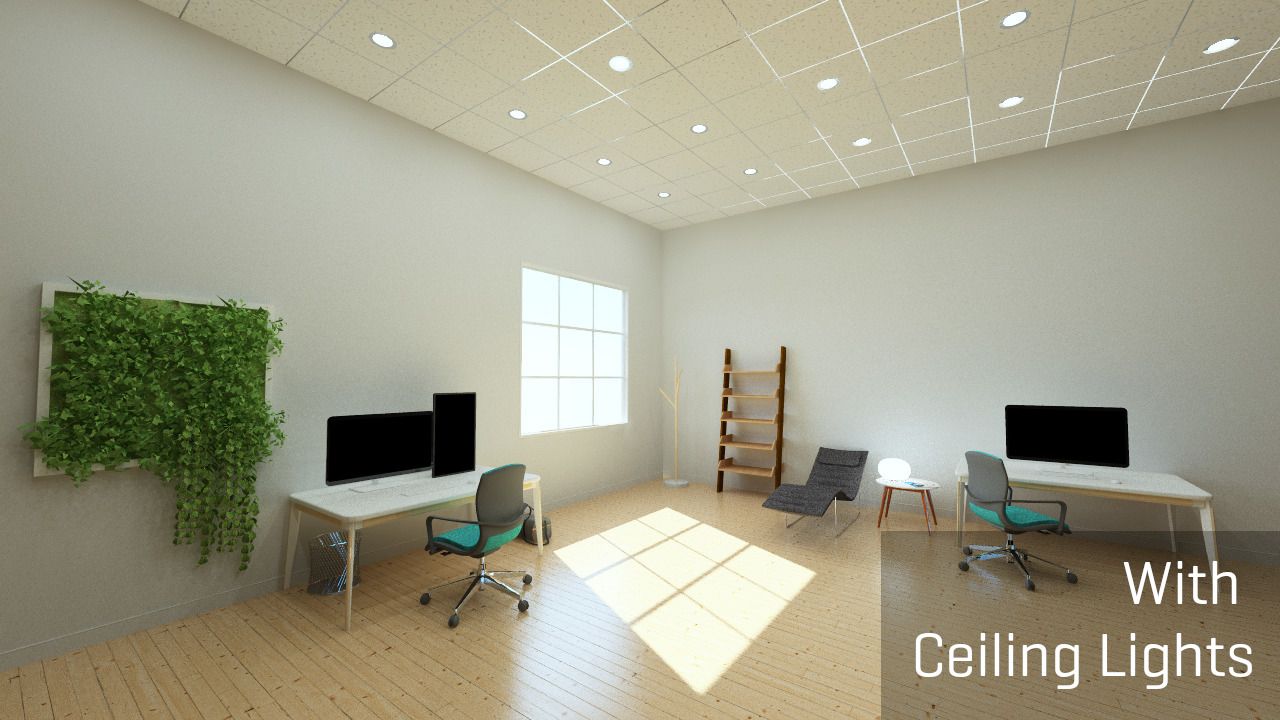 Adding Ceiling Lights
You can find the resulting drawing of these steps above this article.
This topic requires the installation of the
Light Extension
.
You can learn more about this Extension
here
.
We'll start by placing an array of Fluorescent Ceiling lights:



In the 2D view, place the lights by, clicking on the upper left corner of the room, followed by the upper right, then lastly, lower right:


After placing the ceiling lights, you should now see the green quick properties box of the ceiling lights:

Adjust the Elevation to 3.9m, then select Circle Can as the Light Type.

Now go back to Photo Lab and Render the room.

Notice that the additional lights have an impact on the render time.