The use of natural light sources, or in this article specifically, the Sun, is an integral part of creating a natural looking rendering. Below is a example where the sun is moved: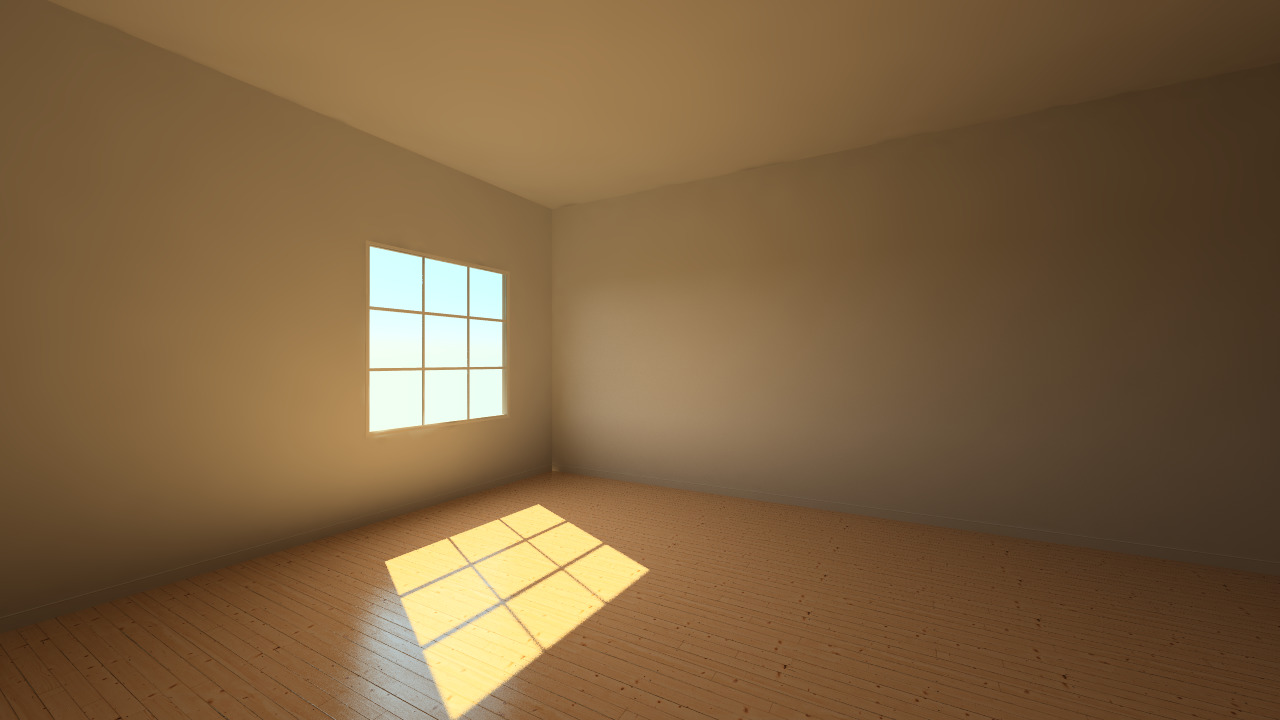 Adjusting the Sunlight's Position
You can find the resulting drawing of these steps above this article.
Select the Realistic preset found under Photograph setup.
This preset will force all materials to behave realistic and respect the energy conservation rule. (Source: https://en.wikipedia.org/wiki/Conservation_of_energy).


PBR materials

behave realistic regardless of which preset is being selected but Classic materials (non-PBR materials) does only behave realistic when using a preset with either "Realistic lighting" or "Image based lighting" – this is the case when the

Realistic

preset is chosen.

Click the Auto button to automatically direct the sun so it enters at least one window.



Or feel free to edit the sun position by dragging the sun widget.
Note that the sun widget is positioned relative to the view direction. So moving the drawing around also moves the sun widget.

The closer the sun widget is to the middle of the compass the closer the sun will be to zenith.


Notice that you will see the light from the sun while dragging the sun widget. This is meant to simplify for you to direct the sun exactly where you want.

The shadow previews won't work if your computer is using an integrated graphics card.