You can embed additional part information (e.g. item description or price) to non-standard components, such as SketchUp objects, graphics-only Edit Graphics symbols, CAD objects, and Custom Shapes. .
Right-click on a supported object, and the context menu displays a list of databases from which you can pull information: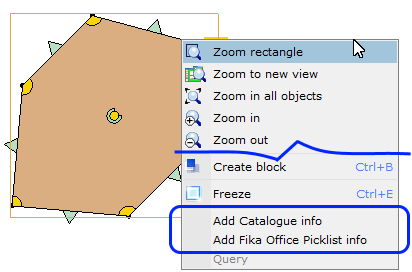 The availability of databases is based on which Extensions you currently have installed and activated, and what those manufacturers have chosen to make available for use this way. The interface looks different depending on which database you choose, but the basic functionality is similar. You select articles from the database and add them to an active picklist, either with the plus button or with drag n' drop: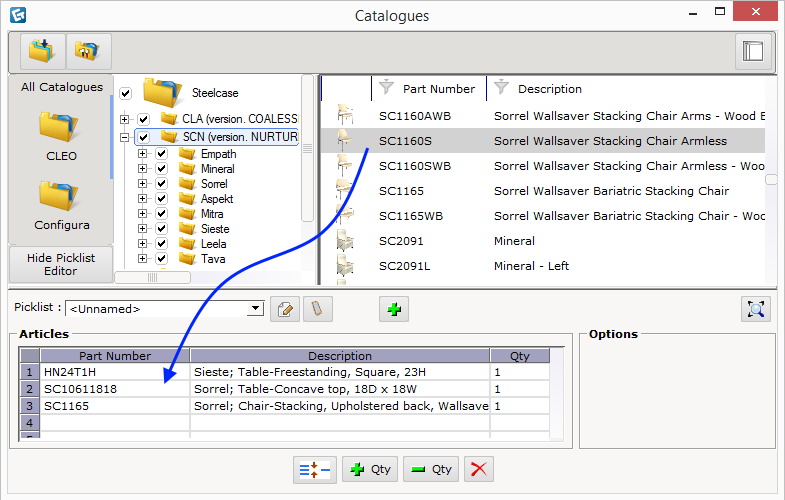 Objects that have data added to them this way will automatically be given an SI tag (which stands for Symbol with Information) to help distinguish them from other objects. The SI tag is also shown in the Categorization dialog to help control visibility. Each object with added part information will display this information in its tooltip to let you see, at a glance, how many items have been added to it:

This SI tag can be renamed and/or hidden, and you can also apply Styles to SI tags. Go to Visibility Settings, under Symbol with Info hide the Text.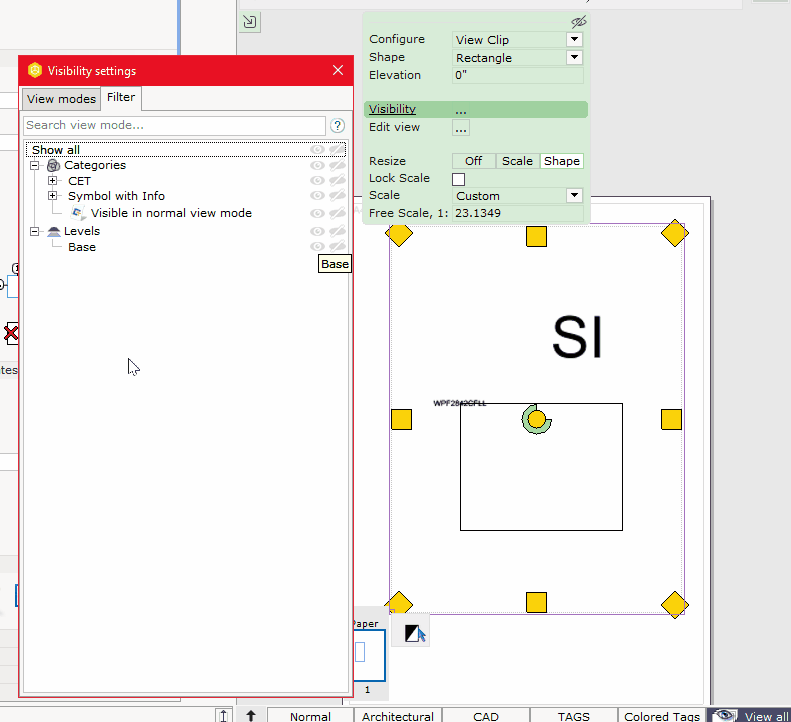 Objects with embedded part information can be queried. Simply right-click on the object and select Query from the context menu. This information is also added in Calculations.