Before beginning to use CET, it is a good idea to familiarize yourself with the program's user interface, which is designed to give you a clear overview of the available options. The program window is divided into four major areas as seen in the overview below. Click each link for more information: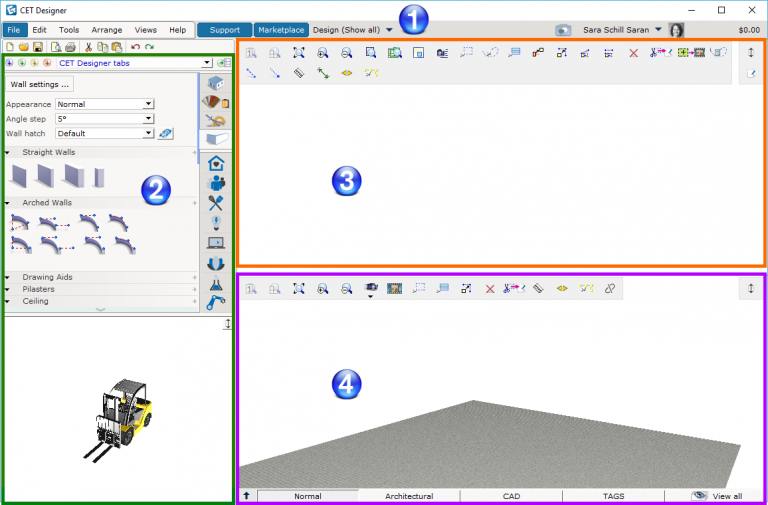 The CET main window
Split screen – Resizing the 2D/3D view
You can resize the 2D and 3D view. Click and drag the border between the two views to the desired size. You can also design in only 2D or 3D view instead of using the split view. Learn more here.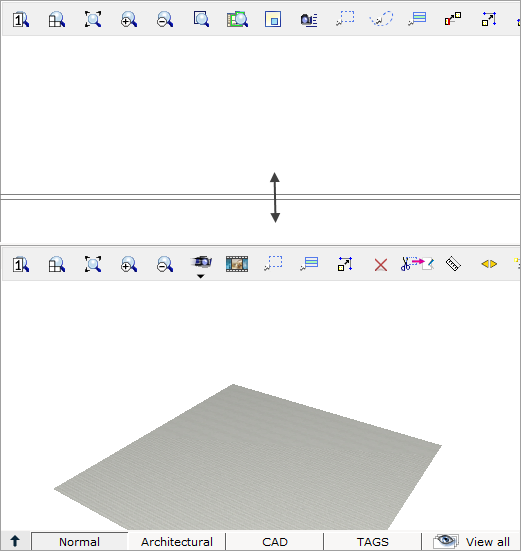 Resizing the 2D/3D view