The CET Installer is downloaded from the
Downloads
page on MyConfigura. After downloading, follow the steps below based on which Internet browser you are using.
In Google Chrome
Click on the download to open the installer from the downloads bar at the bottom of the window: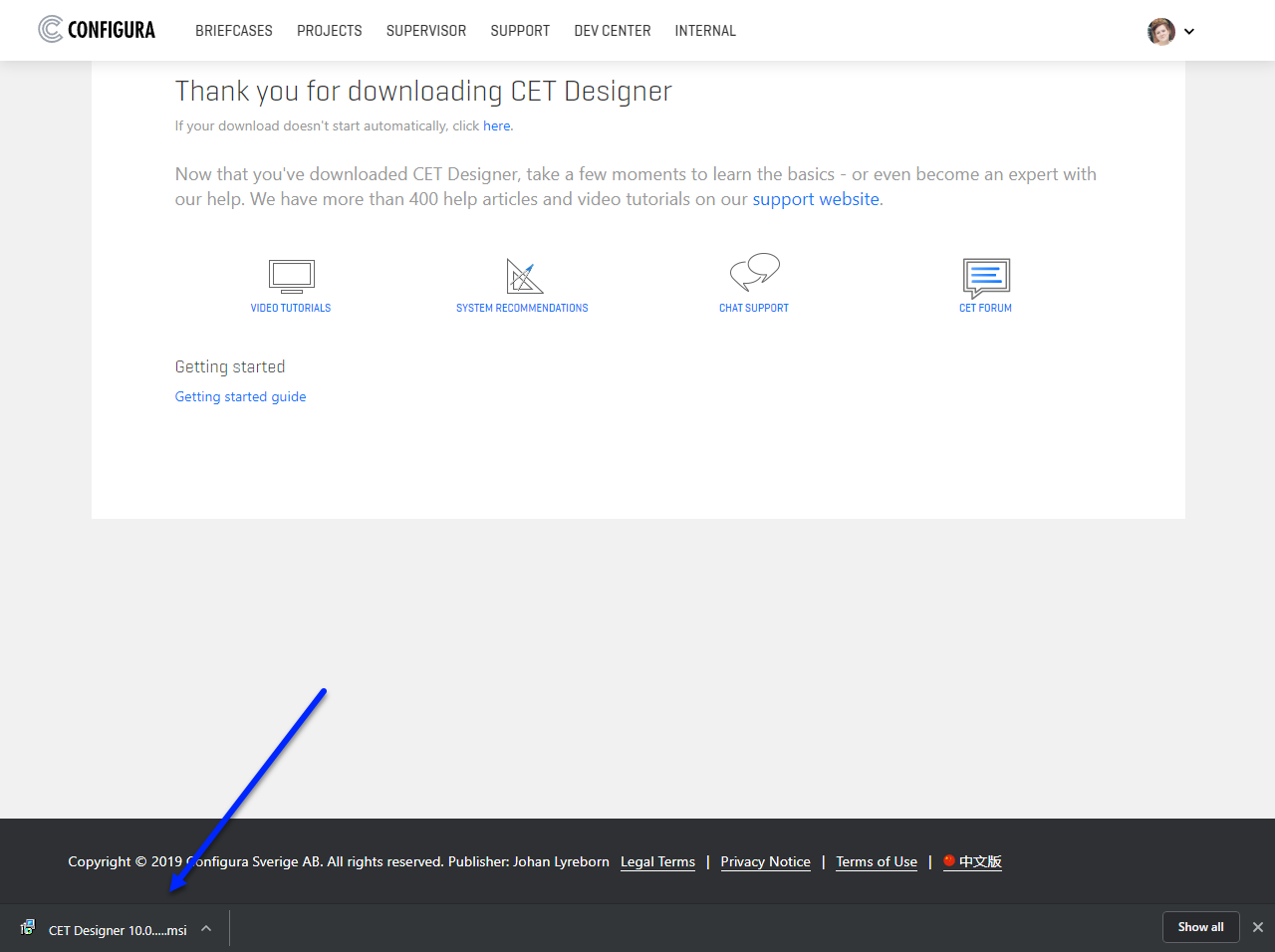 In Microsoft Edge or Internet Explorer
Click "Run" of the options that appear at the bottom center of the window: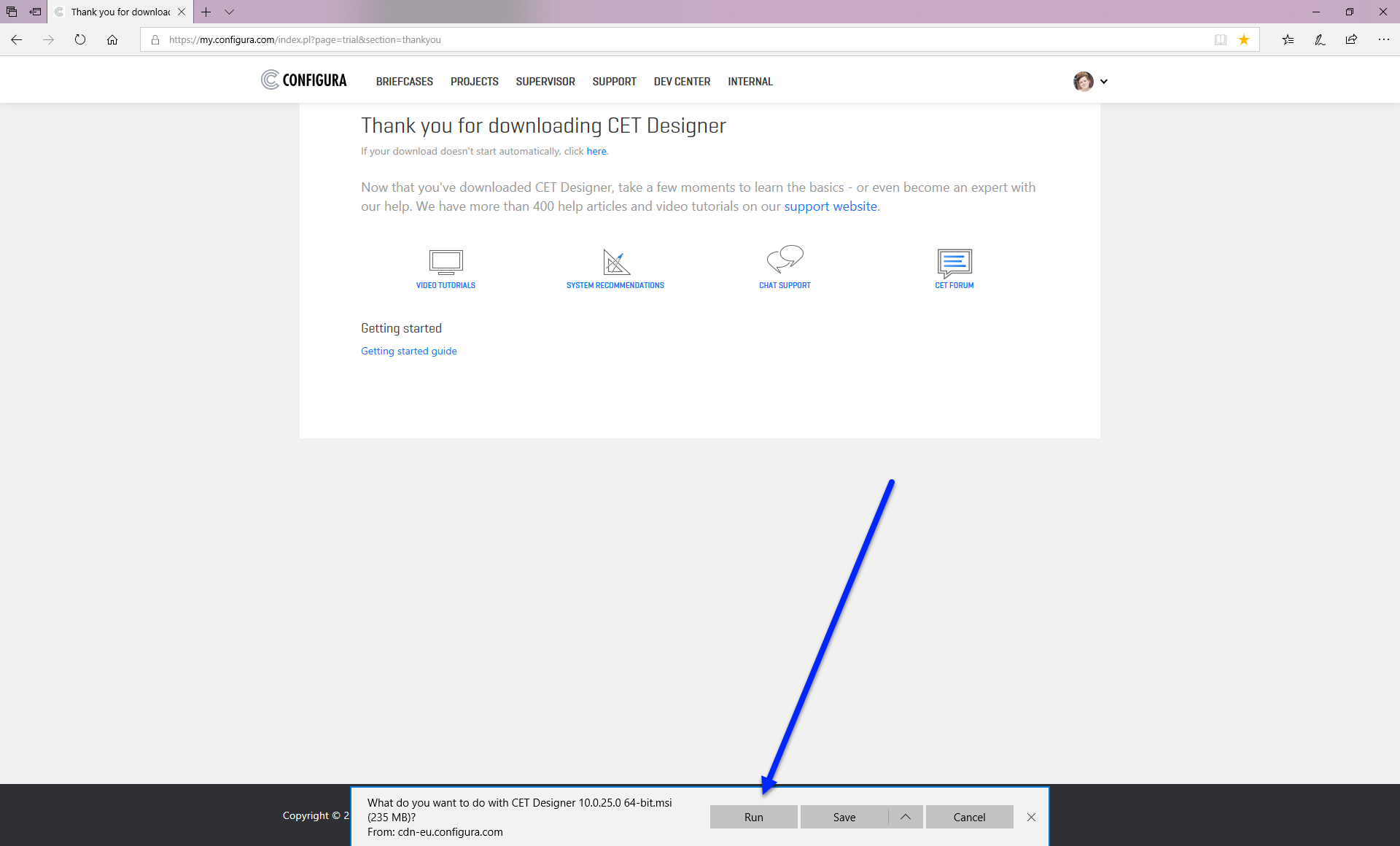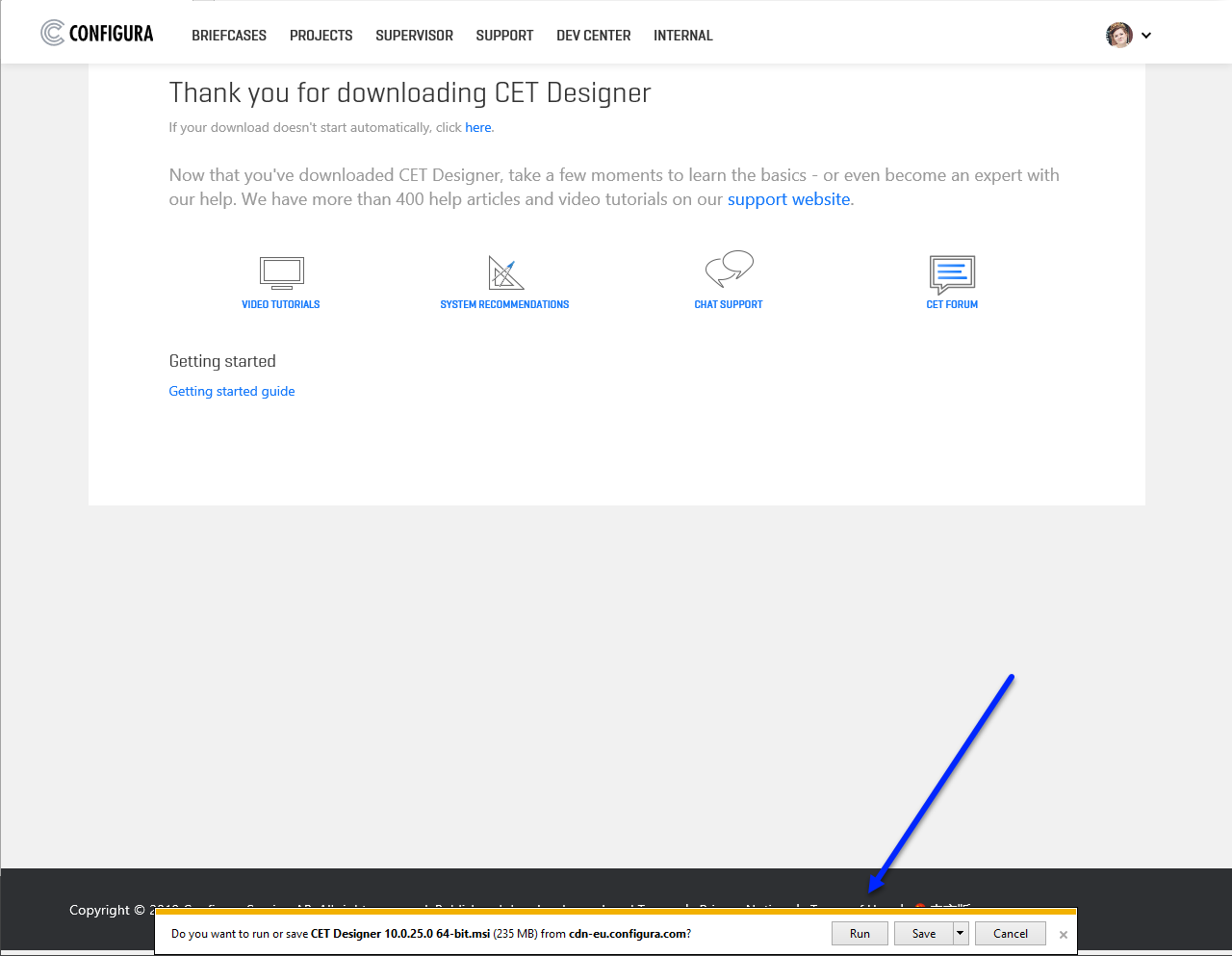 In Mozilla Firefox
Choose "Save File" in the dialog that appears: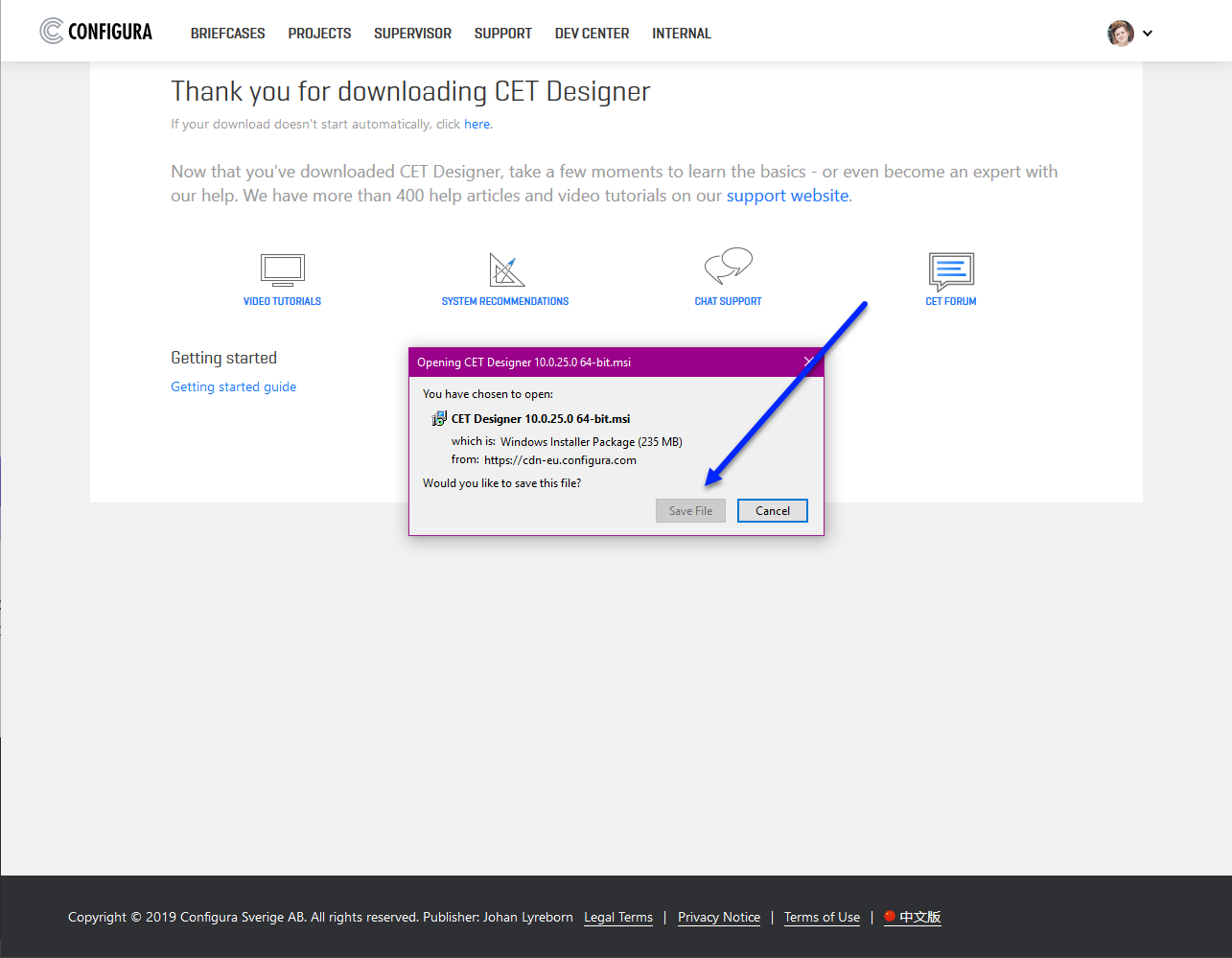 Go through the CET Setup wizard step-by-step.
Once the installation is complete, you log in to the program with your MyConfigura ID, as usual.