You'll first have to be either an Owner, Developer Admin, or Developer of the Extension to be able to access your Extension Statistics,
To navigate into your Extension's statistics page,
Go to you Extension's project page.



Select an Extension.



Click on the Edit button at the top-right.



Click on Extension Info, and you should be in the statistics page.

Explaining the Statistics Page
The first thing showing in the page are pie charts sitting under each CET Editions.
These pie charts show how many users are using which editions of CET and the types of licenses.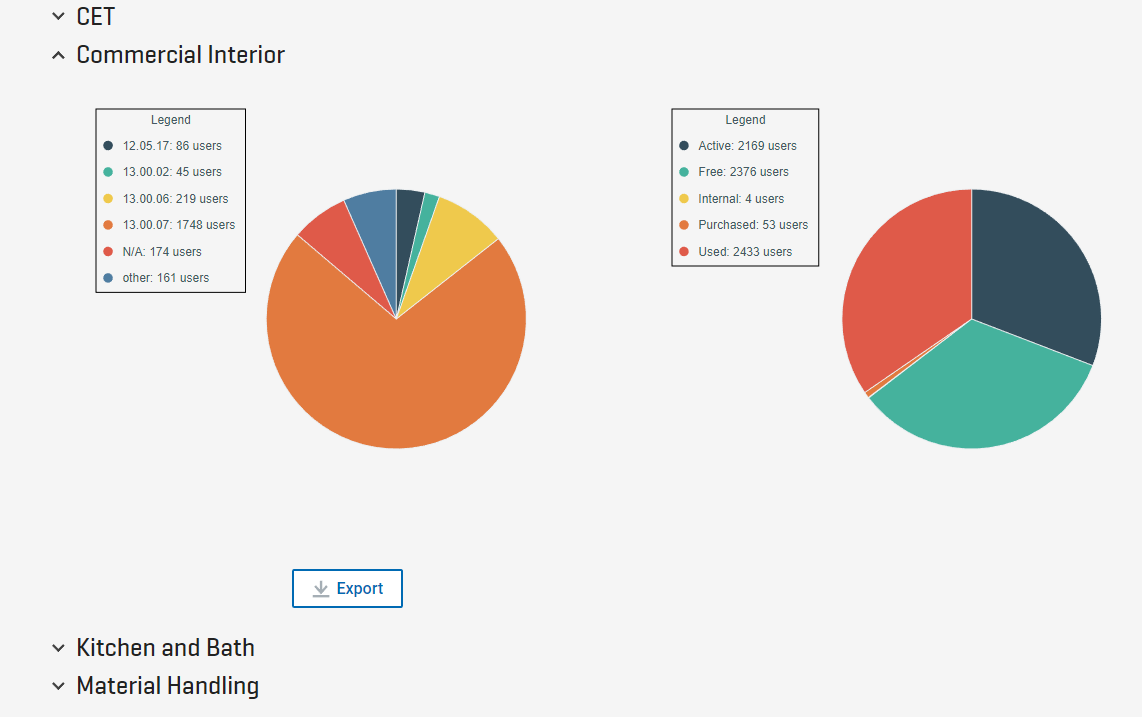 Under the pie charts, is the User Map.
This shows where your users are mostly located across the globe.