To reduce grainy looking images, we use something called light portals whenever possible.
Light portals will make sure that light coming from the sky will be concentrated only through windows and wall openings.
Light portals are automatically created around windows and other wall openings if we detect that we are doing an indoor rendering.
Aligning Light Portals in Windows
If you've ever used the windows in CET, you'll notice that there is an arrow pointing in the 2D View: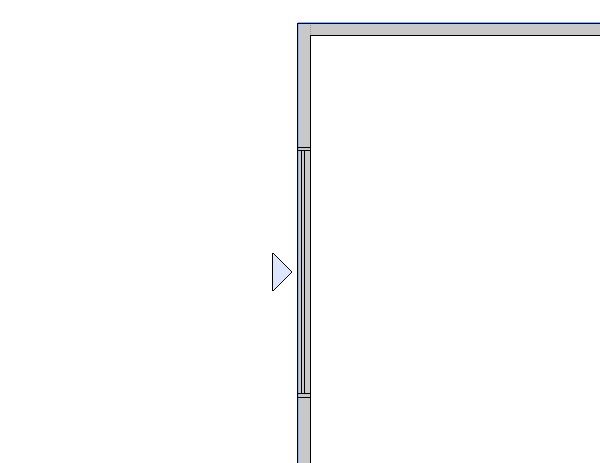 To get the best result of Light Portals, make sure the arrow in the image above points into the room.
Here is how the rendering looks like with and without Light Portals: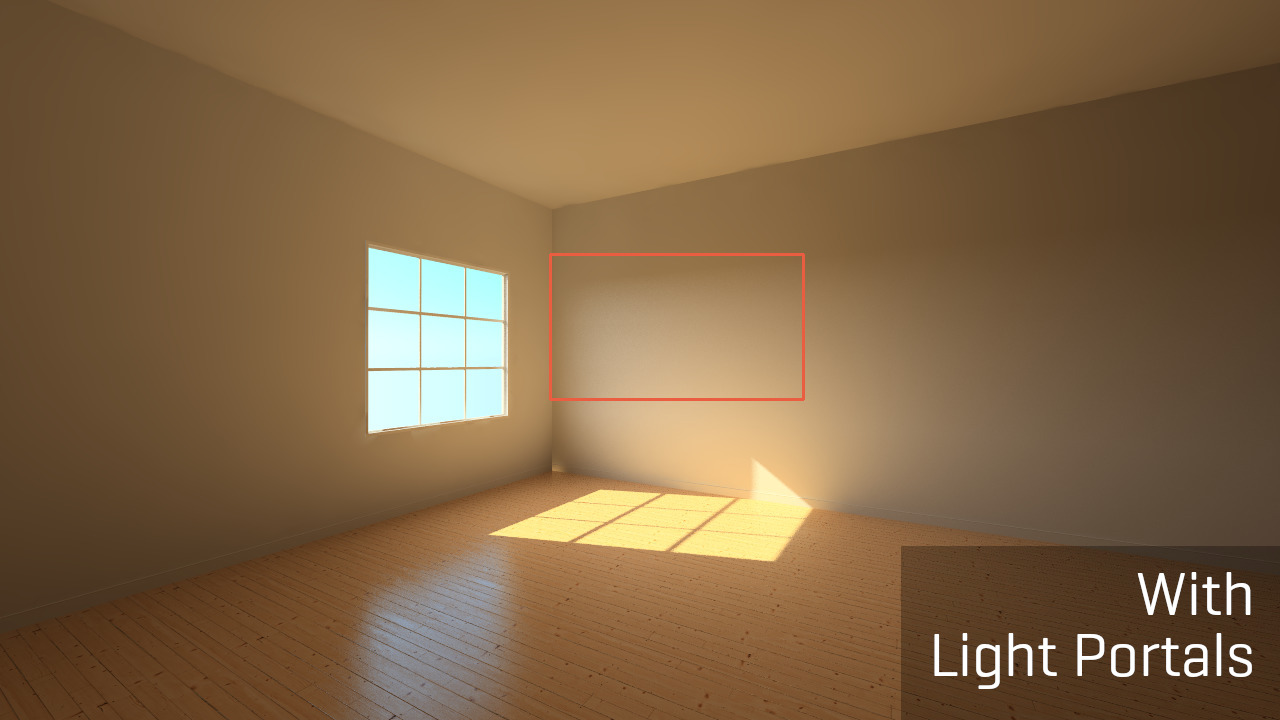 Wow that barely looks any different. Let's see how it is zoomed in from the red box: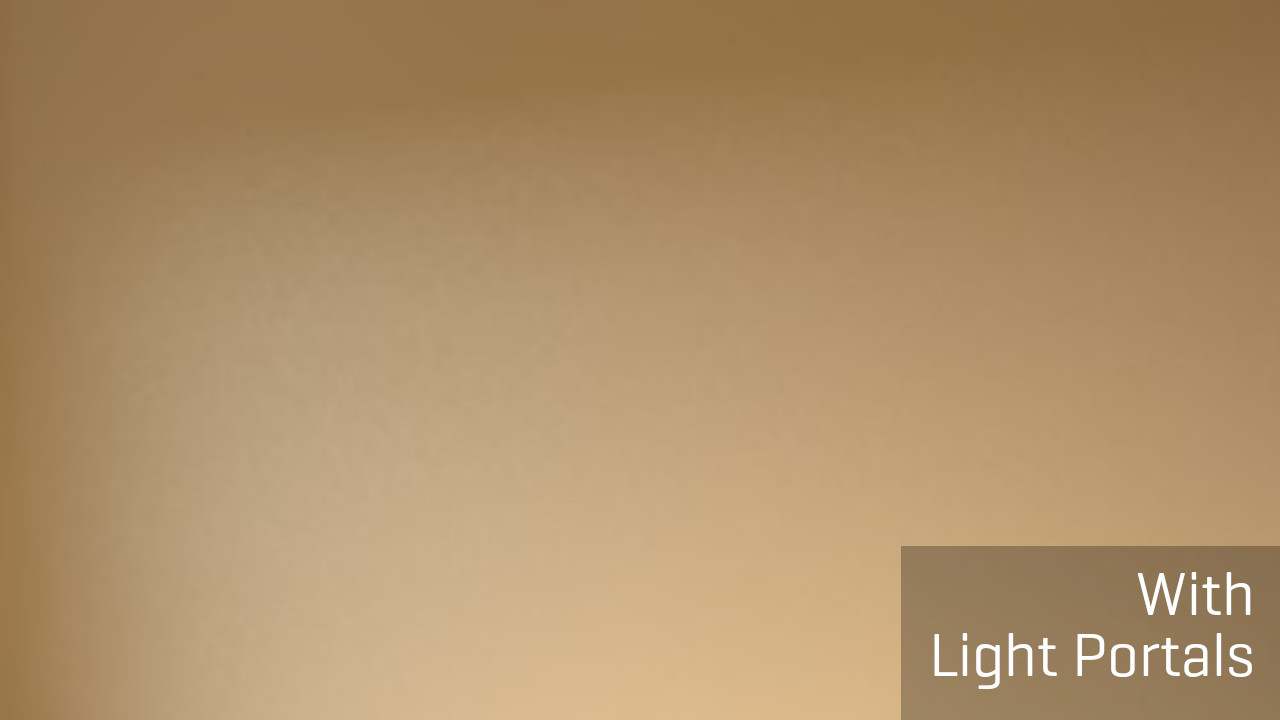 Now we can see that the ones with light portals produce smoother lights bouncing off the wall.
If the lights in your rendering still looks grainy, you can try adjusting the
Light Sampling
setting too.