---
Where to Find This
Click on the Debug button at the top left toolbar, and click on the Debug Graphics Toolbar ... button.



Enable the CET Developer -> CET Monitor extension.
And then from the Monitor toolbox, click on the Debug Graphics Toolbar ... .

What It Can Do
BSP
Enable this to show the current state of the Binary Space Partition.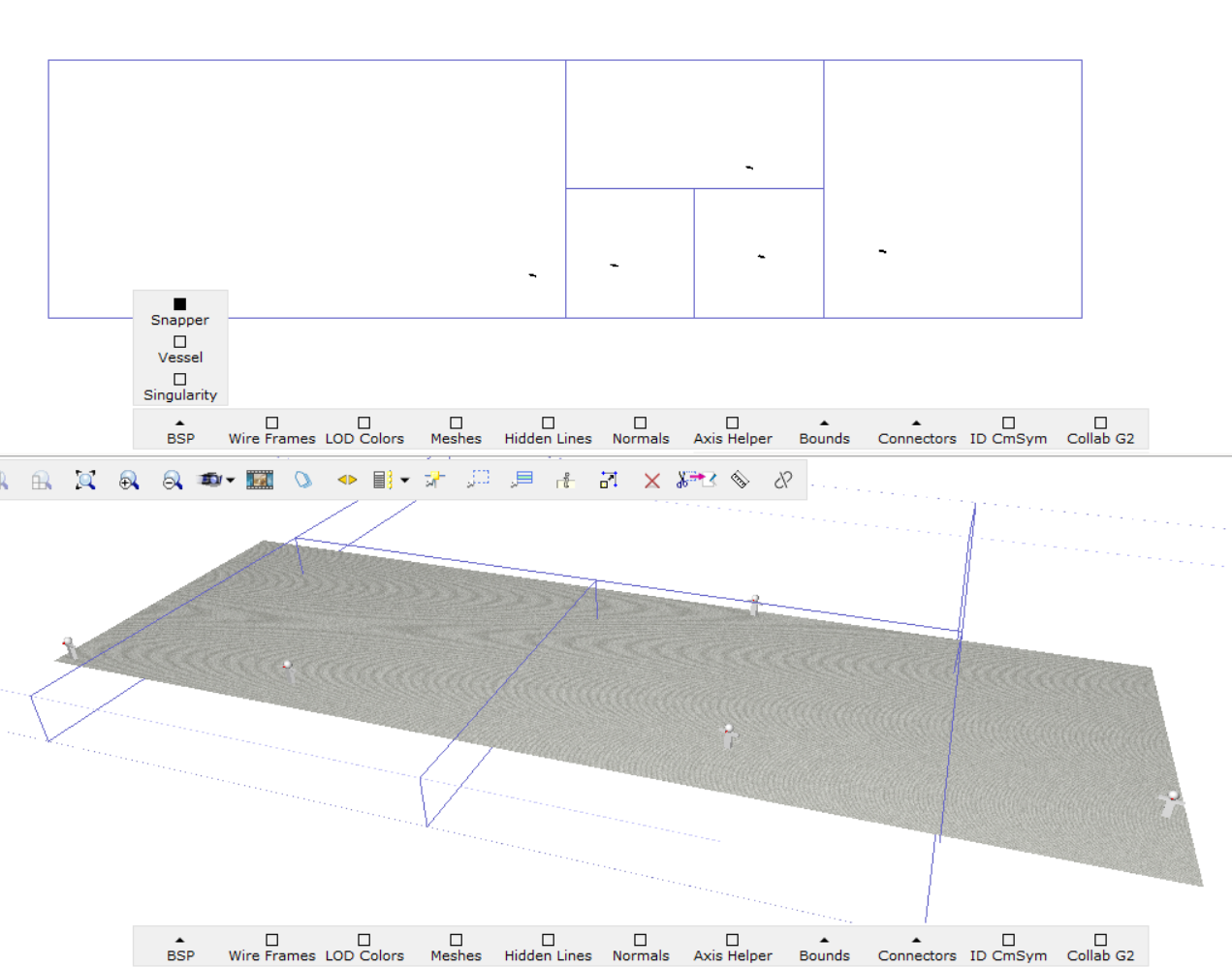 Wire Frames
Enable this to display the wireframes of all meshes of every graphical object in 3D view.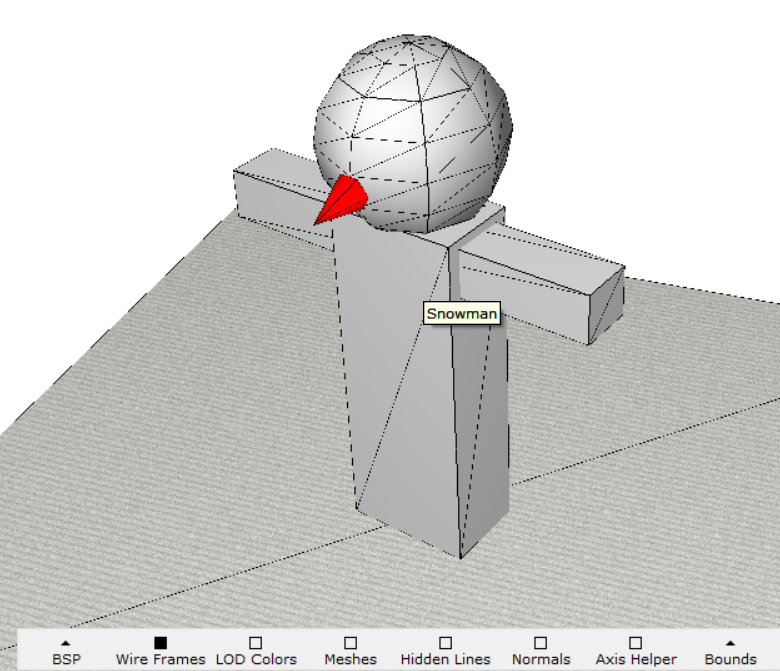 LOD Colors
Overrides color of all Snappers based on their detail levels. Super = yellow, high = blue, medium = green, low = red, lousy = gray.
Meshes
Shows each triangle of a 3D mesh.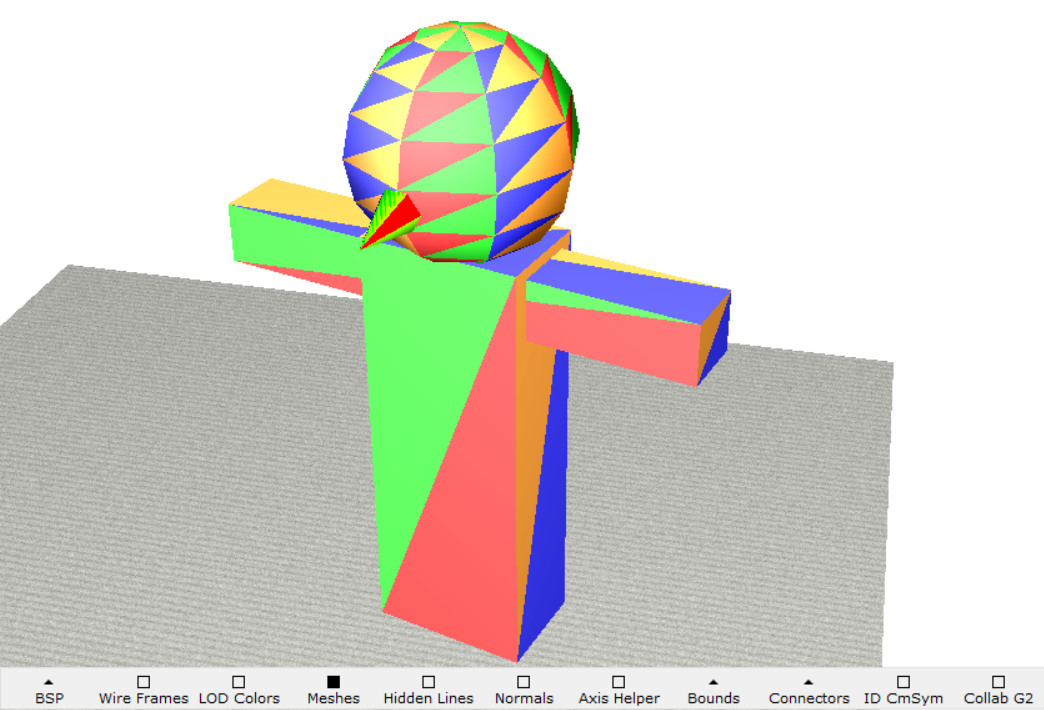 Hidden Lines
Enable this to view all hidden lines in 3D view.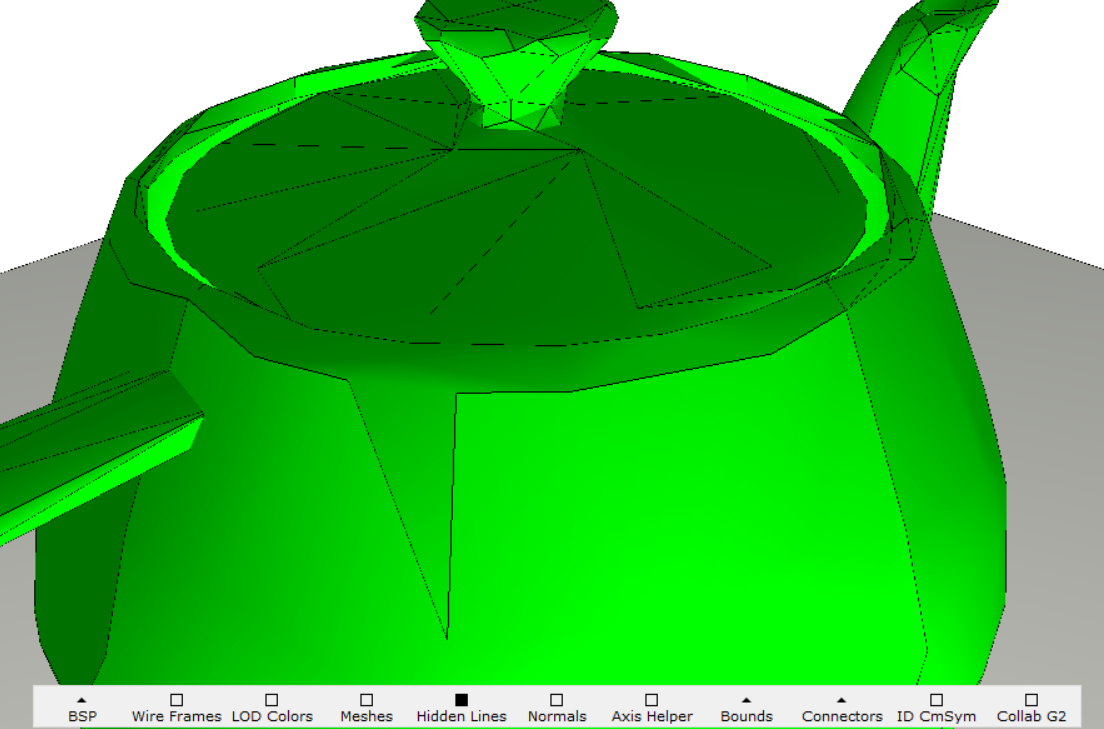 Normals
Shows the normals of a 3D mesh model.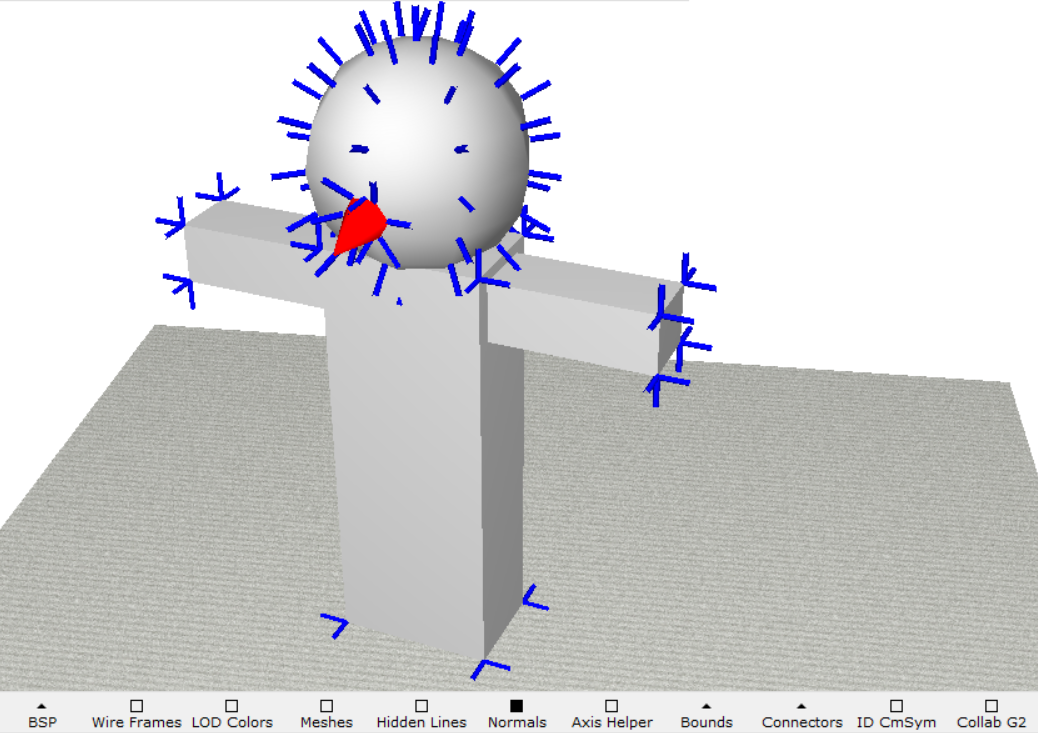 Axis Helper
Show the origin point of Snappers and its rotation.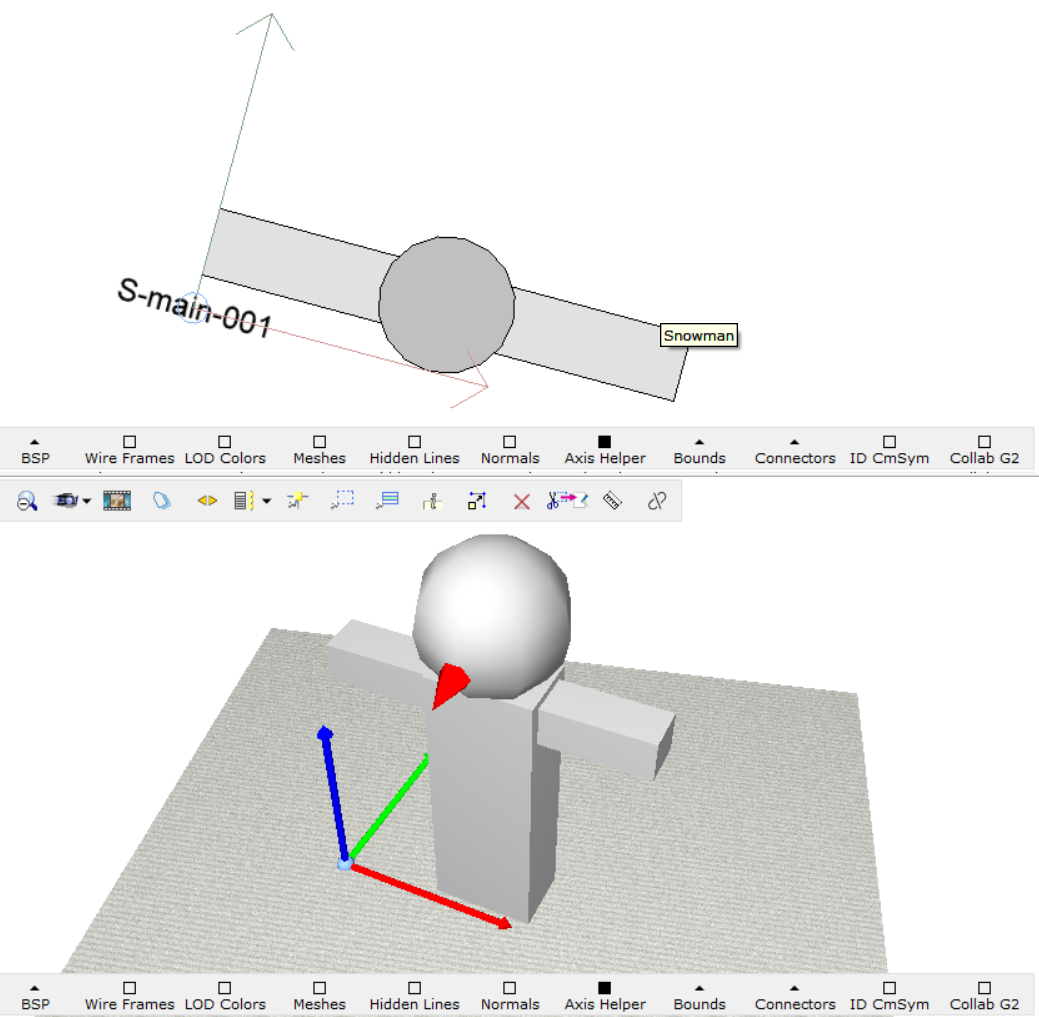 Bounds
Show a slightly expanded localBound/bspBound of Snappers and Vessels.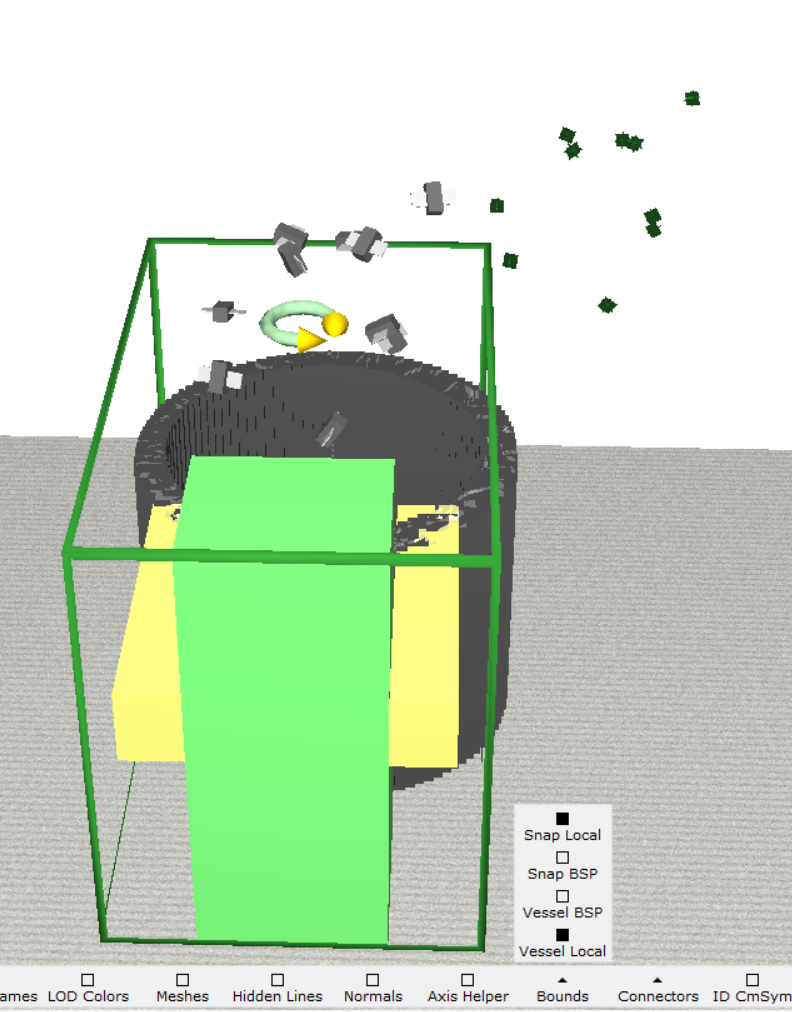 Connectors
Show all types of Connectors in a Snapper at it's visual/actual/offset positions. Clicking the Connectors graphics created by this prints some details of that Connector.

ID CmSym
If your Snapper uses cmsym graphics, a text will be printed under the Snapper.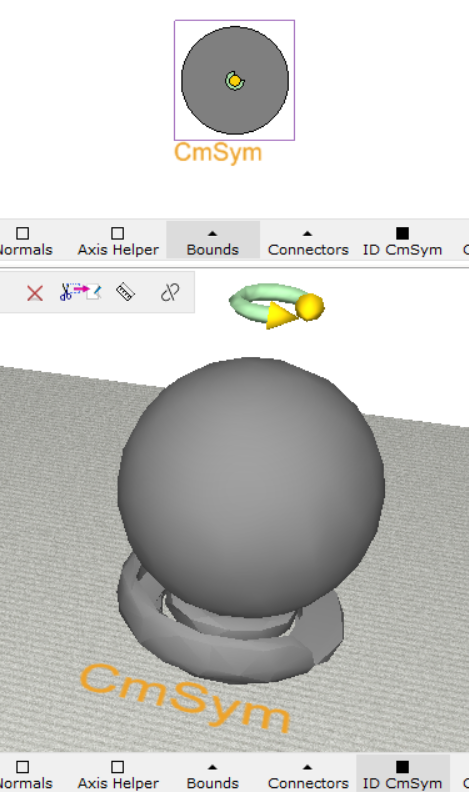 Collab G2
If your Snapper is created in Collaboration G2, the sectionName of the Snapper will be shown.