The new Build Center can be reached on MyConfigura by navigating to Dev Center > Build Center, or simply by using this link: https://www.configura.com/my/buildcenter
Compared to the previous Build Center, the new one has undergone a complete overhaul of the UI. The presentation of build boxes has been replaced with Distributions. Also, the position of Official distributions and Custom distributions has swapped so that Official distributions now appear on top. In the screenshot below, you only see one official distribution. It is because there will only be one Active version of the official distribution at a time.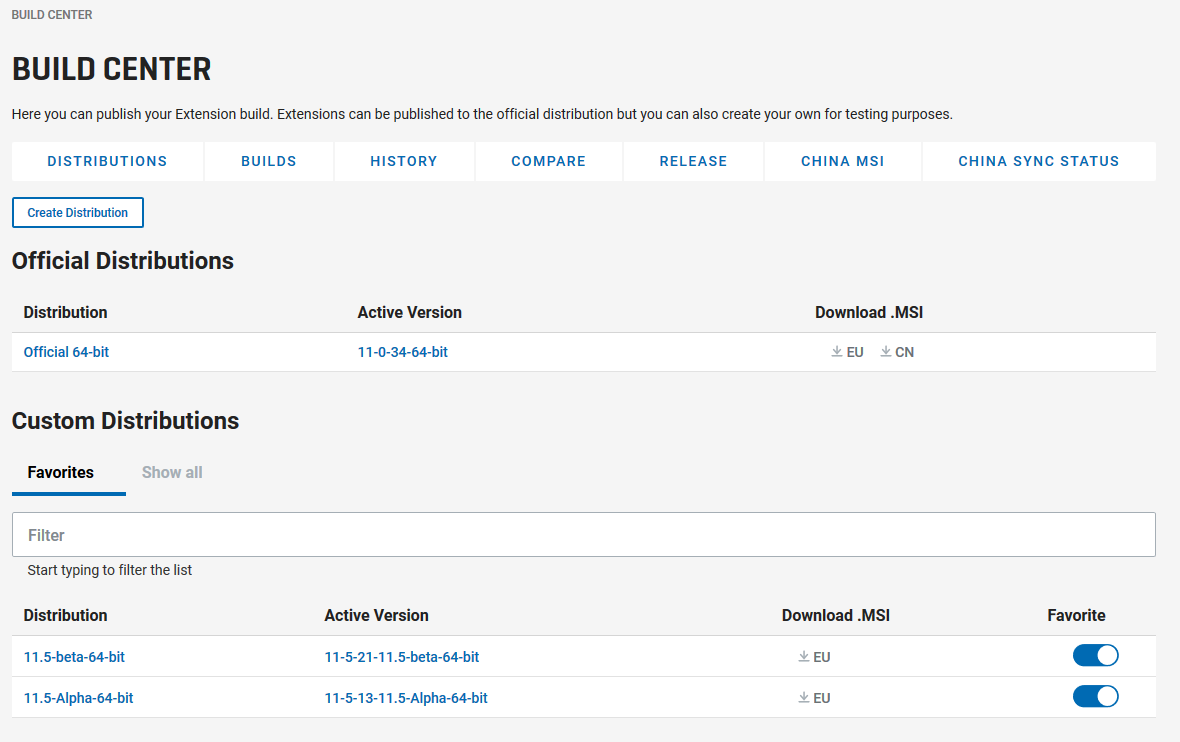 In Custom distributions, a Filter feature has been added so that you can easily find the distribution that you need. You can choose to show your favorite custom distributions or all. To favorite a custom distribution, simply toggle the Favorite button and it will show up in the Favorites section. This works the same way as the previous Tagged and Untagged boxes.