Dump UV is a tool that dumps the vertices and UV coordinates of a given mesh. It will show all the mesh for the current 3D object and it's not really formatted that well so can be hard to see which is which but if you are creating the 3D from scratch one by one, this might be useful.
It can be found in the Monitor extension's Snapper Monitoring section: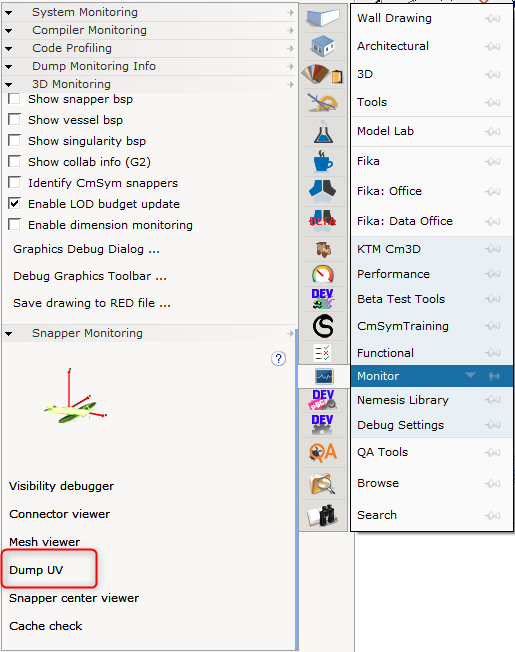 To use the tool, just highlight on the desired object and click it. It will dump all the info unto your emacs console.