For most components that reside on the Tools component tab, right-clicking them will display a Hide in print option in the context menu: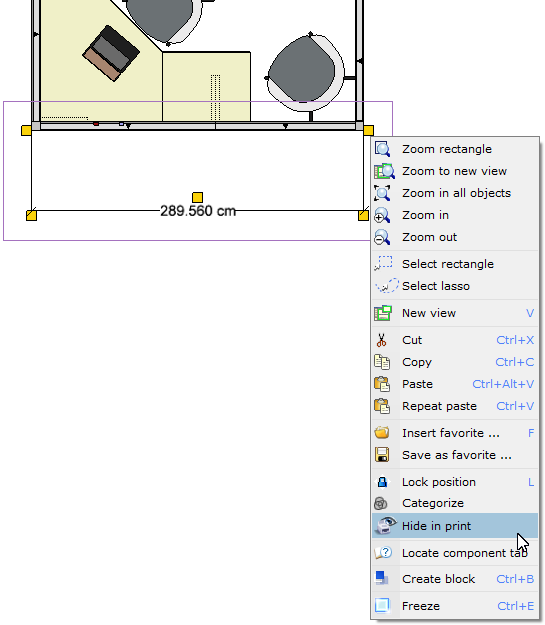 This option allows you to hide elements you might want to see while you are editing, but not in the actual print. This could be a box for a stamp/signature on a paper in Paper View, or instructions on a reusable paper that you want others to see but not allow it to accidentally print. If something is set to Hide in print that you would now like to be visible when printing, simply right click and choose the Show in print option
All components on the Tools tab default to show in print.
Print report or PDF not showing your texts, images, or dimensions?
Right-click and verify that those components are not set to Hide in print. Press Show in print if this option is available.