A CAD drawing consists of a number of entities (or objects) sorted in different layers. Hover over a CAD entity in the drawing view and a help text will appear telling you which specific CAD layer an entity belongs to.
Right-click an imported dwg/dxf drawing and select CAD layers from the context menu to open the CAD Settings dialog with the CAD Layers tab open. Here you will find a list of all the layers from the imported CAD drawing. From this dialog box you can edit the visibility, behavior, and appearance of individual layers.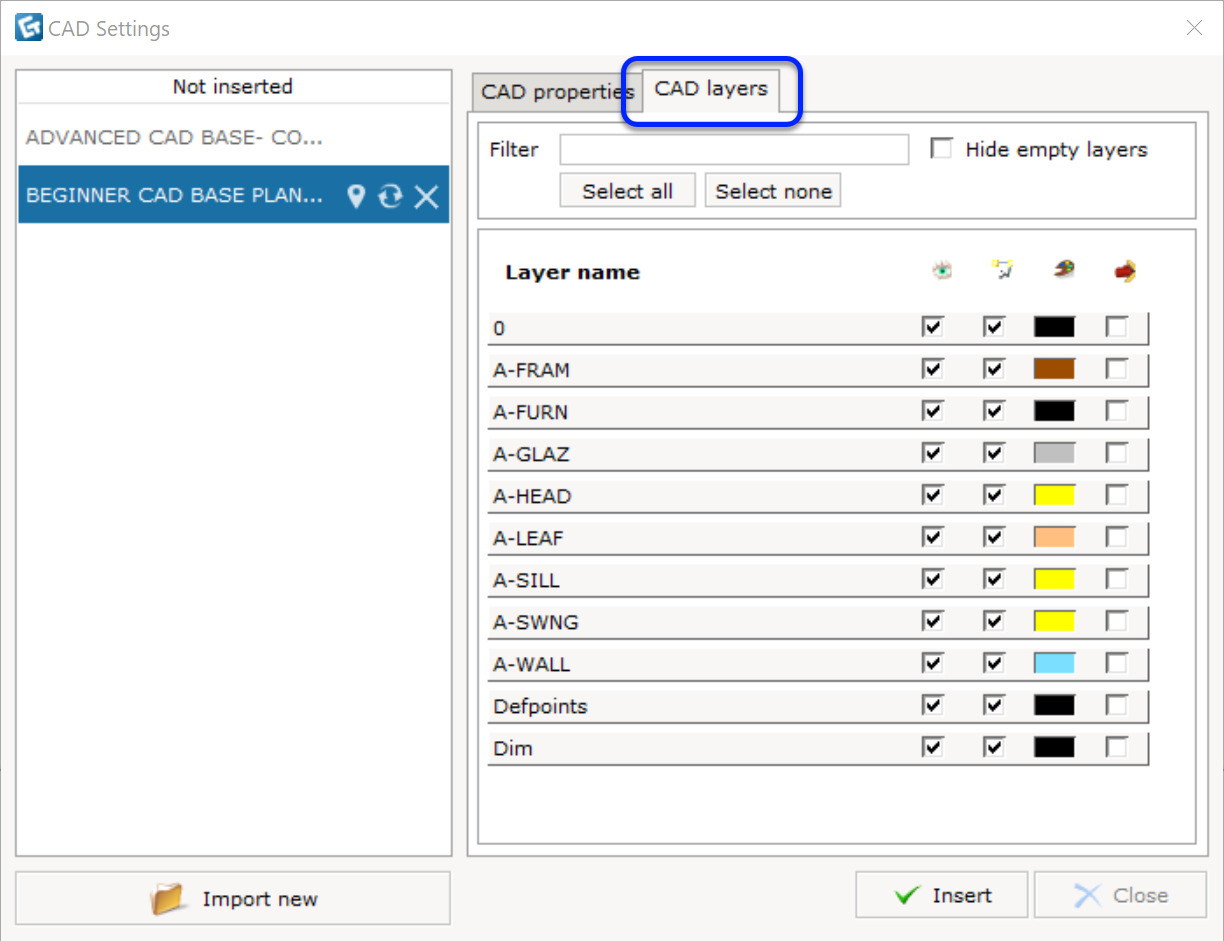 At the top of the dialog box, two more options can be found allowing you to filter drawing information and to show/hide empty layers. Check the Hide empty layers checkbox to remove all the layers that lack entities from the list of layers. 
Use the Select all button to select every layer to change all the colors at once or turn all the layers on or off. It is possible to select multiple layers at a time using Shift or Ctrl. All changes made will affect all selected layers.
Entities within blocks should be set to layer 0 before being imported into CET. An entity within a block will then use the block's layer settings. Otherwise, it will use the layer set for that specific entity.
The CAD layers tab has five different columns: Layer name, Show, Snap, Color, and Force. Read about each column below.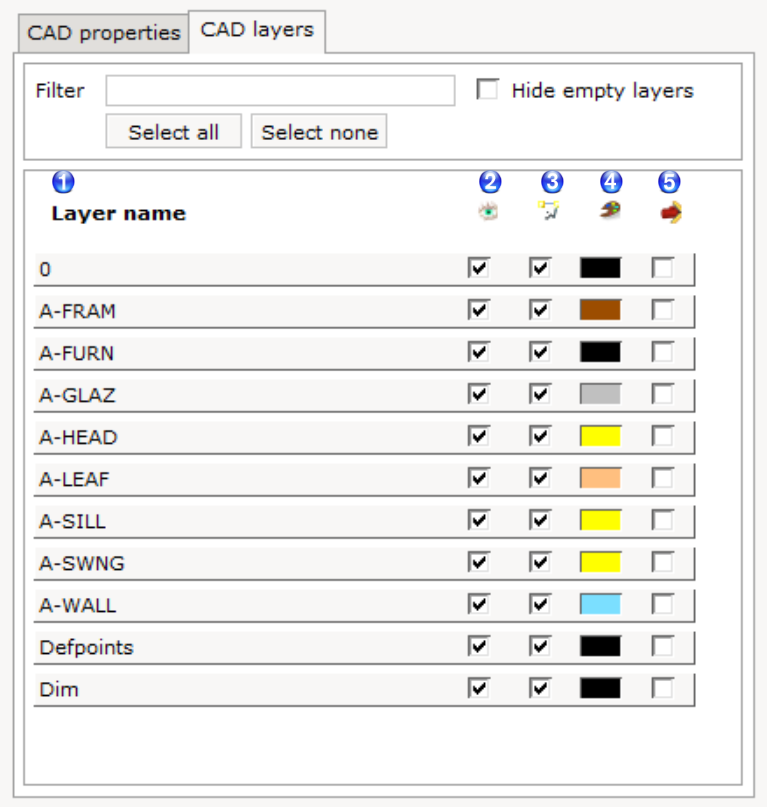 Layer name
The Layer name column shows a list of all layers that were created in AutoCAD in the imported drawing.
 Show
Uncheck the boxes in the row of layers which you want to hide in the drawing. You can also hide parts of your CAD plan using the Hide CAD entities/layers tools in the Tools component tab.
 Snap
Uncheck to prevent CET objects (lines, dimensions, drawing aids, walls, etc.) from snapping to AutoCAD layers. You can also deactivate the entire plan at once by unchecking Activate 2D in the green quick properties box.
 Color
Each layer has its own color as determined in AutoCAD. To change the color, follow these steps:
Click on the color box shown next to the desired layer.

A Color dialog box opens.
Select the desired color.
Confirm by clicking OK.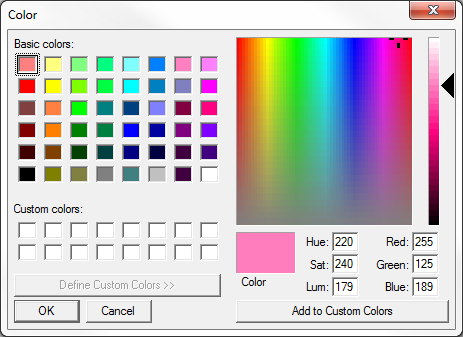 The color you select is applied to both 2D and 3D.
 Force
Check this box if you are not seeing the changes you made in the Visibility, Snapping, or Color columns apply right away.