On the right-hand side of the Component Tab Creator, the Properties window is used to display property information about all products and controls that are in the Design window. Based on what is selected, the different collapsable areas will appear with fields or drop-down menus to customize property settings for the specific selection.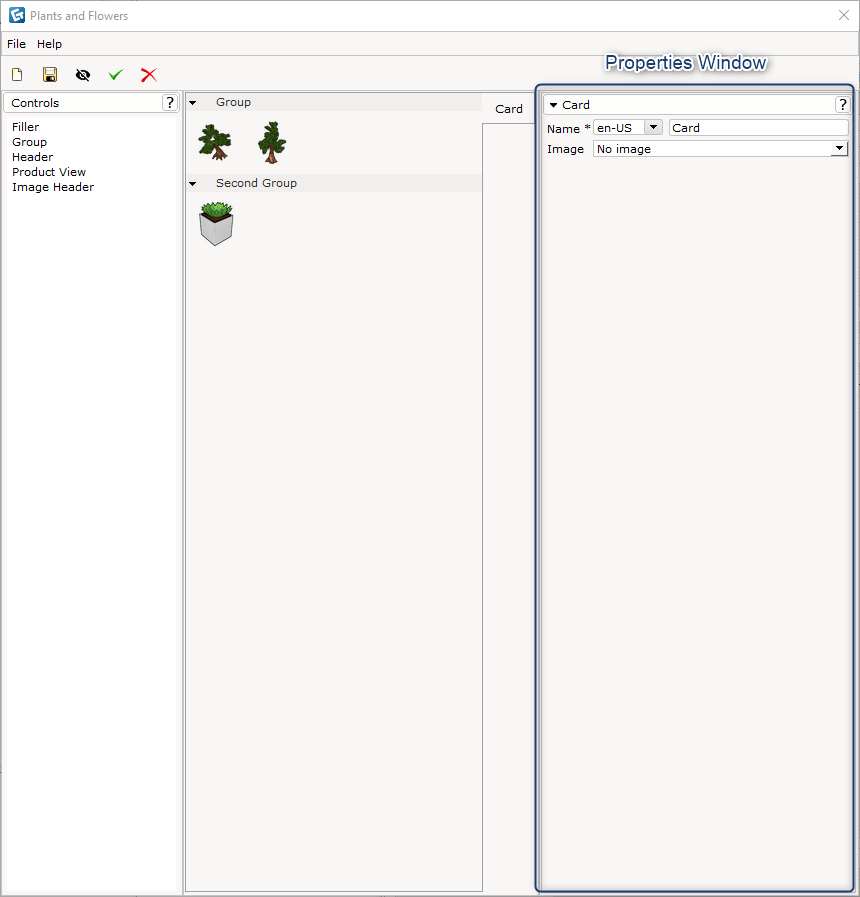 Products - If a product is selected in the Design window, property areas will allow users to customize properties such as features, options, setting materials, and etc. for the selected product. These properties will be set for that product and will appear in model space when previewed or published.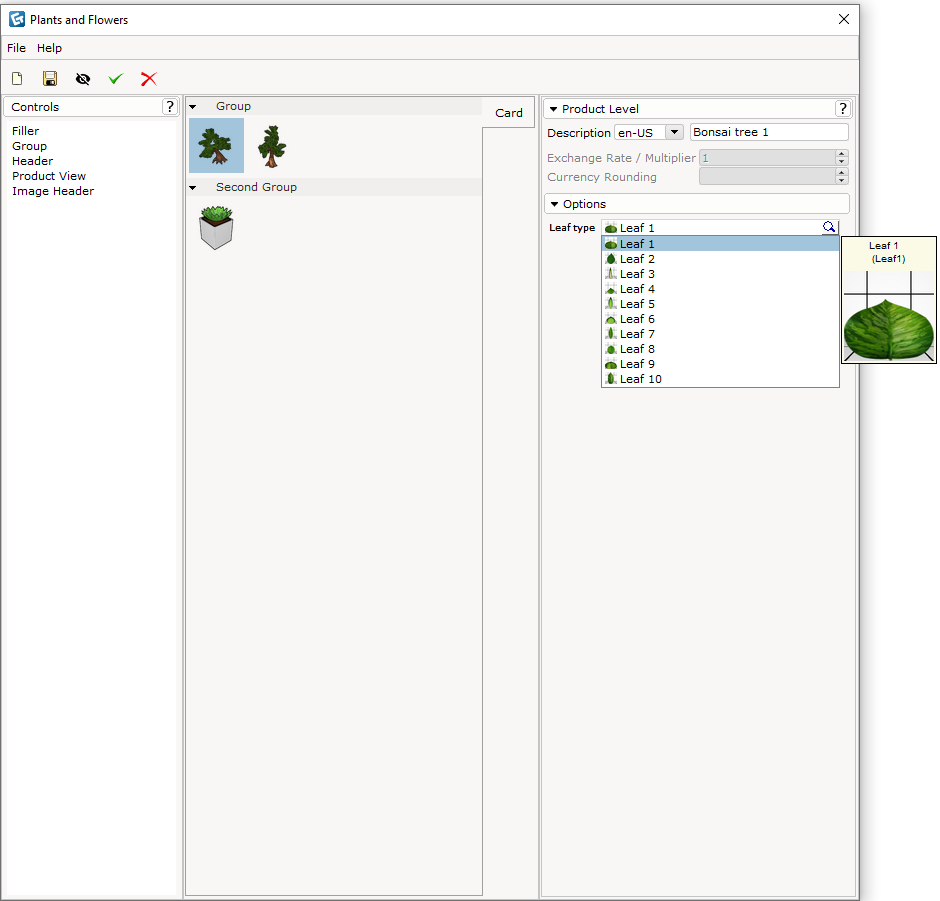 Controls - Editing a control's properties gives editability such as naming groups and headers, component tab cards, etc. along with adding images to image headers and tab previews.